Eye Makeup Tutorial- Winged Smudged Eye Liner
Today, I am sharing a look that underwent myriad modifications during creation and with so many changes the look completely transformed from what I was trying to achieve. It all started with missing blue eye shadow then the smudging technique and then the story was altogether different.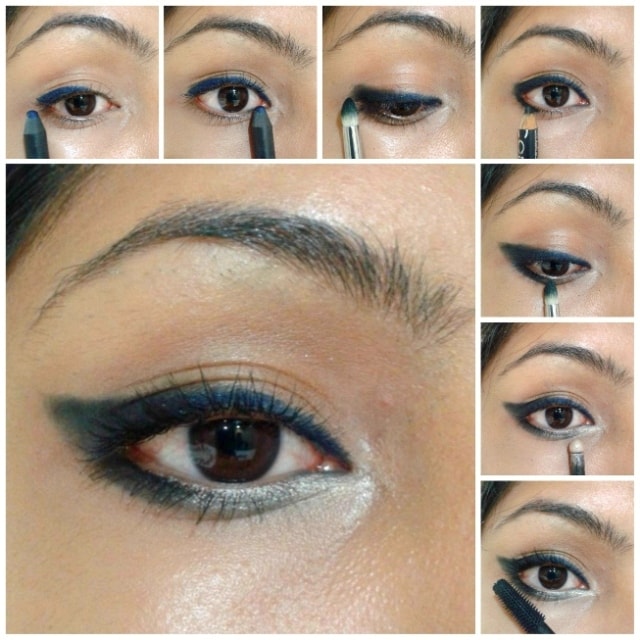 Steps to Achieve the Look:
Start lining your upper lids from the centre towards outer corner
Move the blue eye liner precise to draw a thinner line from Inner corners to the centre of the eyes.
Pick some black eye shadow on a smudging brush and blend the liner towards the outer 2/3rd of the eye.
Apply black kohl to the outer half of the lower lash line.
Pick some more black eye shadow and blend the liner on lower lash line and joining it to the upper lash line, creating a winged V look. Build up the color till you achieve the desired intensity.
Apply beige creamy highlighter to the inner half of lower lash line.
Finish off with coats of mascara for fuller lash look.
I started with a blue eye liner but didn't have suitable blue eye shadow for the look so replaced it with black one. The soft smudgy liner look wasn't looking good enough in fact quite drab so created a wing with smudging brush and the results were somewhat satisfying. I purposefully skipped the kohl on waterline, actually was planning to do a white on waterline but then I just didn't wanted to add anything.. 😛
Don't Miss to Checkout: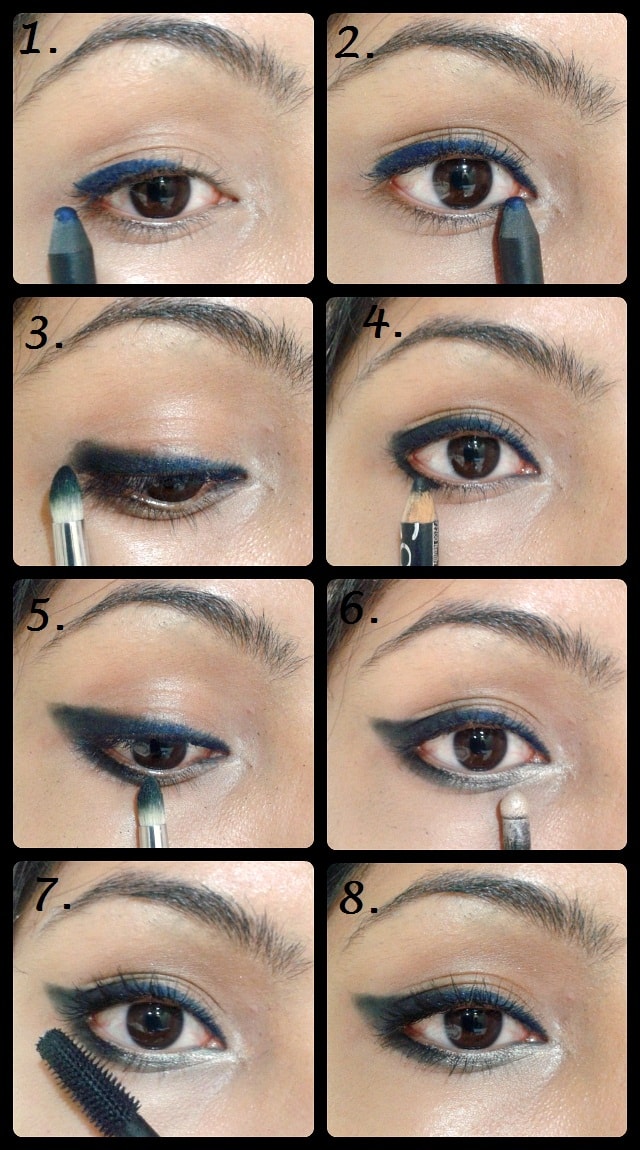 Products Used: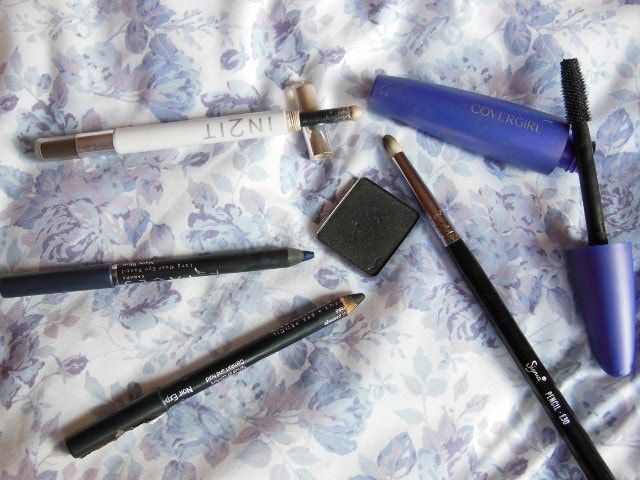 Hope you like the look!
Have you tried any Smudged Eye liner look? Do you like winged Eye Liner better?