Winged Eye Liner Tutorial
While working on IIFA Awards 2013 posts I noticed how Parineeti Chopra , Sridevi carried such a simple winged eye liner style with grace. They ditched the intricate eye makeup and opted for rather winged eye liner with a clean waterline and lower lash line area. That motivated me to speed up and do this easy-peasy winged eye liner tutorial for my lovely readers.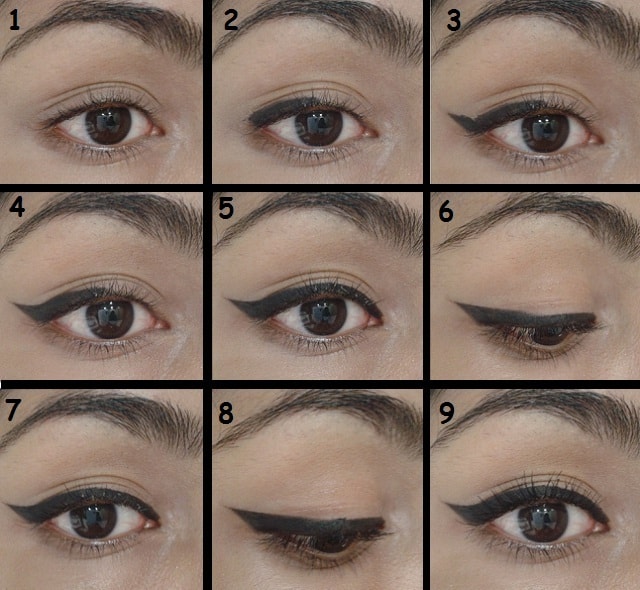 Step by Step Tutorial-
Prepare your eyes and hide blemishes and under eye dark circles.
Apply a black liner only to the outer half of the lid i.e. from center of pupil to the end of lashline
Now, design the wing you would like to create, extend the liner from the endpoint of upper lash line in upward direction at an angle such that it tends to meet the end of your brow hair. Change the angle, length and the starting point depending on the style you would like to create e.g For short winges start the angled wing just before your lash line ends
Join the tip of vertical angled winge (Step 3) with the horizontal line drawn in (Step 2) on upper lash line starting form the tip of vertical angled line in one stroke. Fill in any empty spaces in between the Vertical and Horizontal lines
Draw a line starting from inner eye corner to the center of the lids to meet the existing line.
There might a change in thickness of both the lines previously drawn ( Step 2) and newly drawn (Step 5)
Thicken out the line inner line to meet with the outer line till it attain the same thickness
It should something like this
You are done, finish off with 2 coats of your favorite Mascara for an open eye look.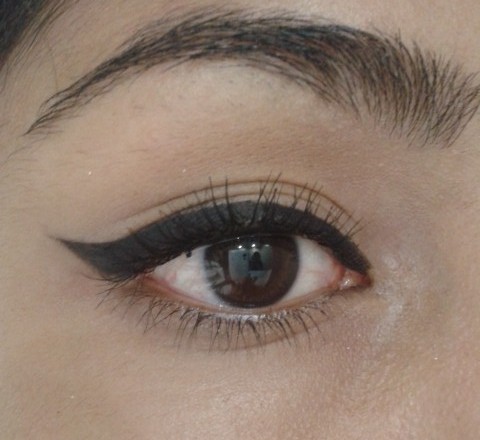 Winged eye liner with a clean under eye takes me to the era of 50 and 60's where no heroine is spotted without a thick dramtic winged black eyeliner.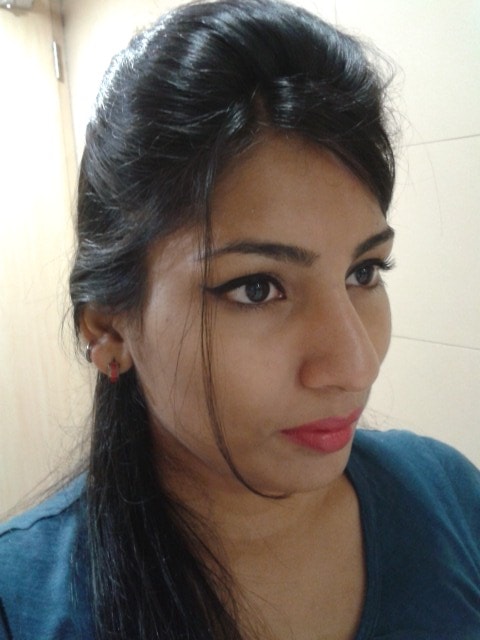 Special thanks to Parita and all others who wanted to have this tutorial done by me.. <3 <3
Don't Miss to Checkout:
PS – This is my 500th Post… YayyyyaaYY!! Didn't realised I came such a  long wayy!! Thank u guys for all the love and support. To name a few Melissa, Nandini, Radha, Vipra, Shakti, Richa, Sugandha, Sukanya, Agni and all other who extended support with their comments.. 😀 😀 😀
Hope you find it useful!! Would love to hear from you 🙂