Eye Makeup Tutorial: Sonam Kapoor Cannes 2013 Inspired Eye Makeup
Hello Everyone,
I feel clicking and editing makeup pictures is one of the toughest task involved in beauty blogging. It takes me roughly about 3 hours to do an eye makeup tutorial with pictures clicked for all the steps and then I am left with almost hundred's of pictures pending cropping, editing and making collages. I really need to fasted up the process and click lesser pictures so as to decrease some of the load but you know when I am happy with the look I just want to keep clicking.. 😉 hehehe.. Anyways I still enjoy it, way better than the editing/preparing the excel sheets.. boring office work :P.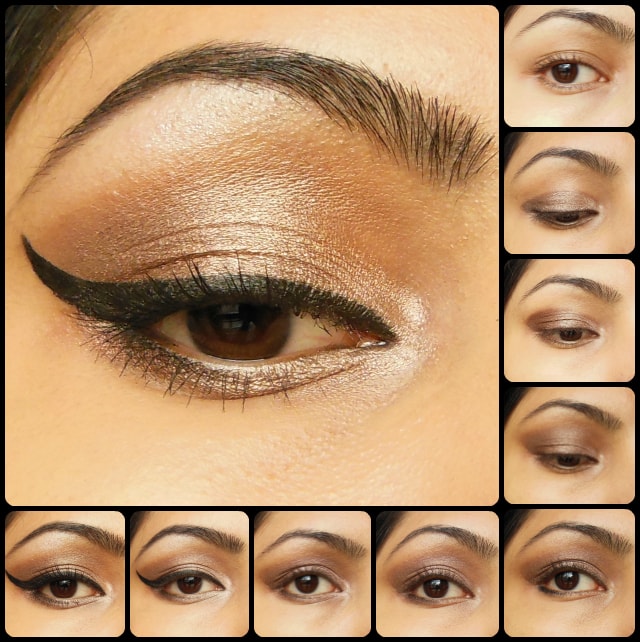 Enough of my random rants.. let's checkout today's tutorial. Long pending eye makeup tutorial which I shot in 2013 but finally I am done with all the editing and here it is!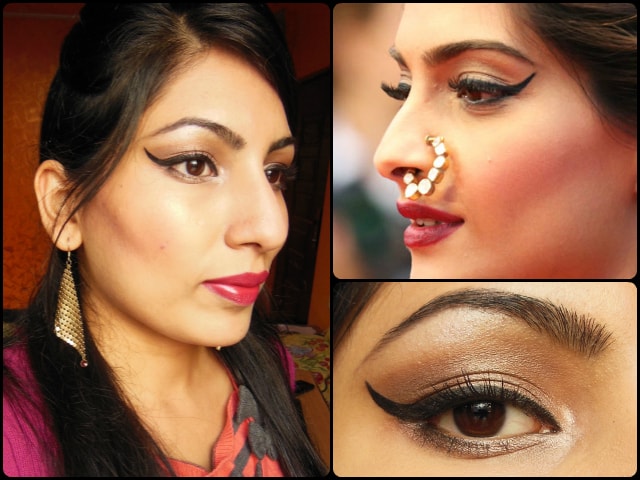 Steps To Achieve The Look:
1. Start by applying concealer under the eyes to hide dark circles.
2. Using a flat shader brush apply a taupe light bronze eye shadow all over the lids.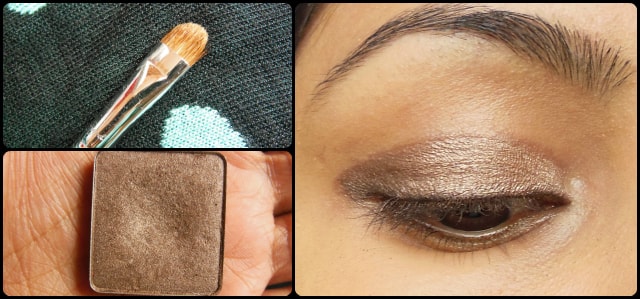 3. Pick a chocolaty brown eye shadow using pencil brush and apply it on the outer V corner to intensify the look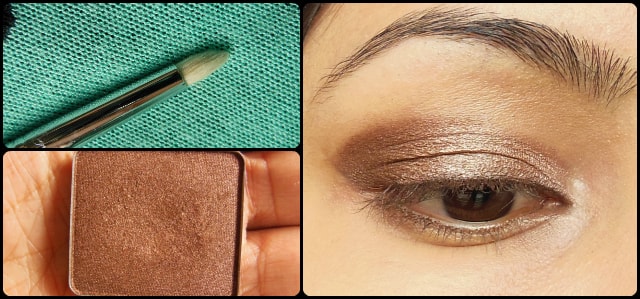 4. Blend out the color and harsh lines over the crease using a blending brush and taupe brown shade.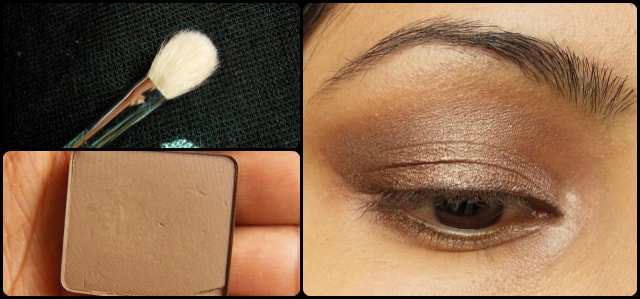 5. Apply a beige highlighter using a angled brush over the brow bone area
6. Apply Kohl on the outer 1/3rd of lower lash liner
7. Blend it out using angles brush with chocolaty brown eye shadow we used on outer V corner.
8. Apply the same light taupe bronze eye shadow on inner corners and inner 1/3rd of lower lash line.
9. Now, my favorite part of the look – Eye Liner application. I will need to have a separate tutorial to explain how I achieved this but to tell you in short, start with your regular winged eye liner (You can refer to my tutorial Here) and then keep extending the wing till you achieve the desired length.
10 . Finish off with your favorite mascara and you are donnee!!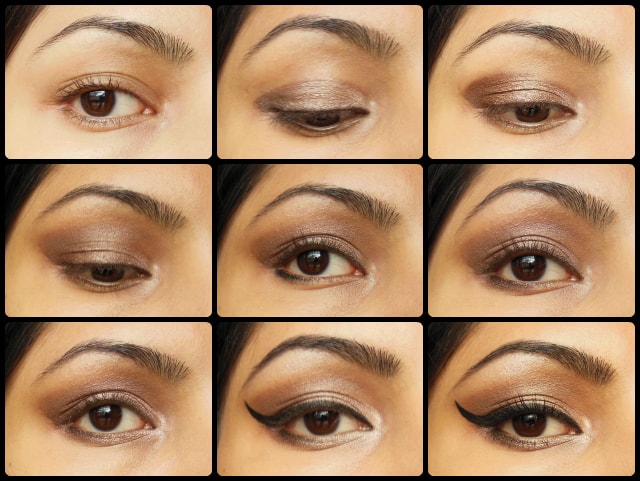 Hope you find the tutorial helpful!
PS: If you would like me to do any specific eye look, do share the inspiration pictures and I would be more than happy to come up with my version.
Do you like to do Inspirational Makeup's too? Which is your favorite celebrity eye makeup lately?