Eye Makeup Tutorial – Smokey Pink Eyes
First of all, thank you so much everyone for overwhelming response on the Smokey Pink Eye Makeup I shared few days back and some of you wanted me to share the tutorial, so here it is.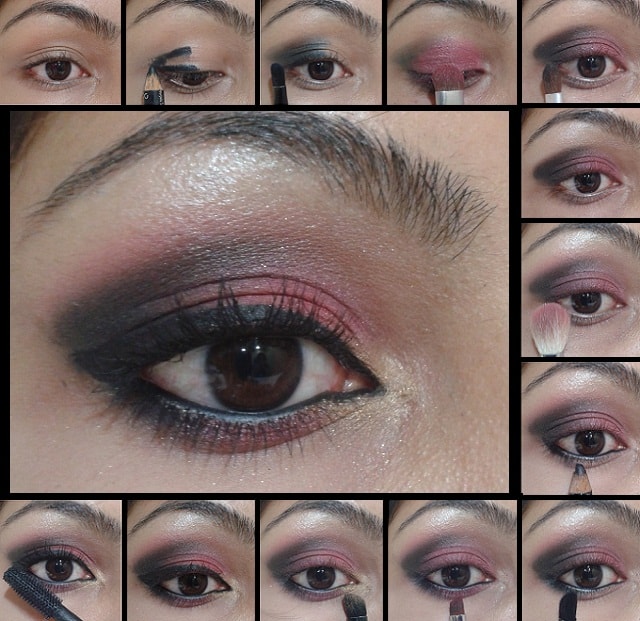 Steps to Achieve the Look:
Conceal and prime you eyes
Apply a creamy black liner of kohl on outer-V
Blend it lightly with a smudging tip brush or a fluffy angled brush
Pat a bridal pink (Reddish pink) on the center of your lid till outer corners
Blend a bit of black eye shadow on outer-V corner to intensify to smokeyness.
Take it along the crease line to blend in the harsh pink line
Pick the same reddish-pink with a fluffy blending brush and blend it at the top of black (Keep the color very  subtle else it will ruin the look)
Kohl waterline and take a bit below on outer 1/3 of lower lash line
Blend the black using the same brush we used in Step – 3
Pick the reddish-pink with an angular brush and apply till inner 1/3rd corner.
Apply a golden based highlighter to inner corners.
Apply a matte black eye liner
Finish off with your favorite mascara
Here is the Final Look..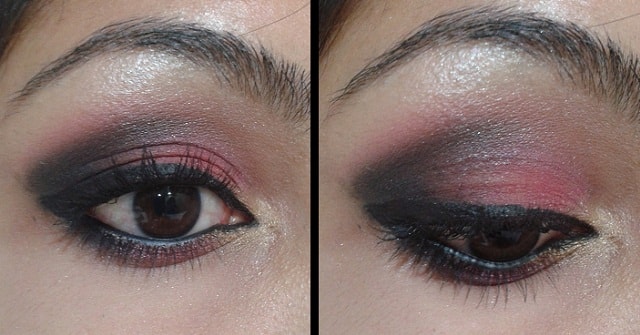 PS- The Tutorial pics are taken using Phone camera and the rest of these i clicked in the evening. I was surprisingly happy that the eye makeup stayed put and absolutely no fading and creasing other then the faded waterline, kudo to the NYX HD primer and the L'Oreal True-Match super-blendable concealer.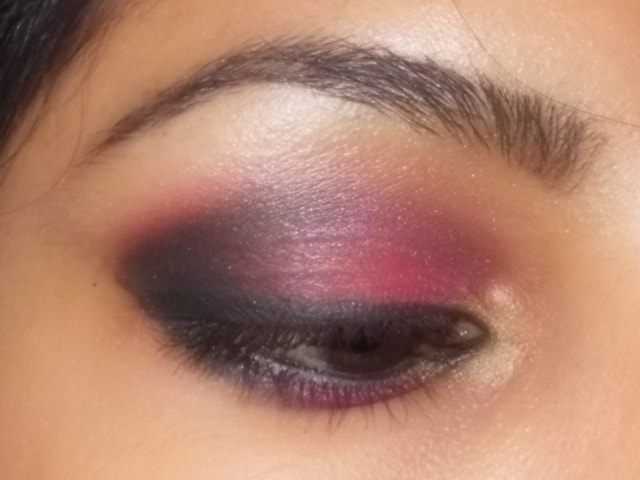 The other side, the pick of my left eye 😉 .. I think the right one click better, wat say??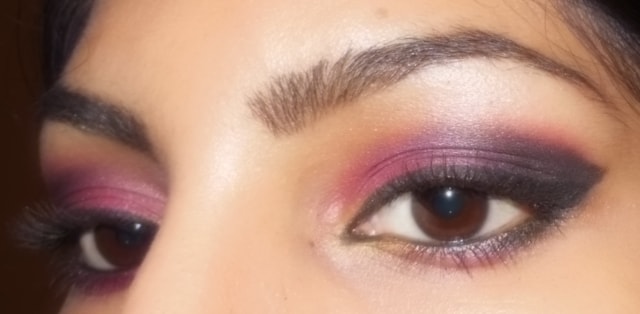 Products Used–
Did you find this tutorial useful? Would you like to see more such tutorial?