Eye Makeup Tutorial: Silver Smokey Eyes
I am more into colorful eye shadows but at the same time I am crrrazzyy for smokey eyes. I have shared this Shades of Gray look with you few days back and here comes the Step by Step tutorial for Eye makeup.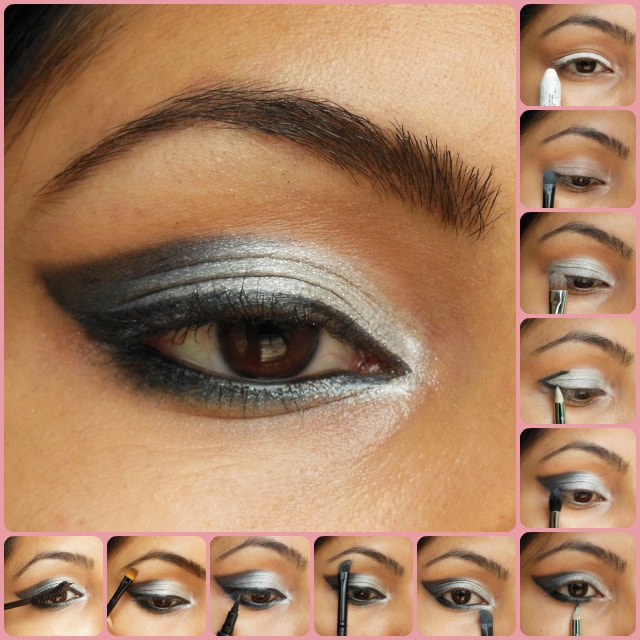 Steps to Achieve this Smoldering Silver Smokey Look:
Start with prepping your lids with a concealer and primer
To amplify the bright silver look, go for a white Eye shadow base. I used NYX Jumbo Eye Pencil in Milk Bean and line my upper lash line,
With a smudger brush, blend the shade over the middle of lid where we are going to apply the silver eye shadow.
Using a Flat Shader brush pick up Metallic Grayish Silver Eye shadow and with patting motion apply it over the lids, till you achieve the desired color payoff
For Smokey outer corner, we will go for an intense matte black eye shadow. Dab the Pencil Smudger brush in the black and define the outer V-corner.
Blend in the black with silver with a Small blending Brush. We need to maintain the outer-V shape to move the brush in small strokes to keep the definition. Also, make sure black is restricted to outer 1/3rd of the eye.
Apply kohl on waterline and outer 1/3rd of lower lashline
Pick up the same Pencil Brush and smudge black eye shadow over the lash line, leaving inner 1/3rd of lower lash line.
With an Angled Shading Brush, apply the same silver eye shadow on the tear duct and inner 1/3rd of lower lash line.
Time to line up the upper lash line with your favorite Black liner
I am not going for blending in the crease as the looks demands an edge. So, just highlight brow bone with your favorite highlighter
Define brows using a brow pencil/powder, I used Sleek Brow kit to tame those unruly hair, this step can be done in the starting as well.
Curl up the lashes and coat them black with Mascara.
Done!! 🙂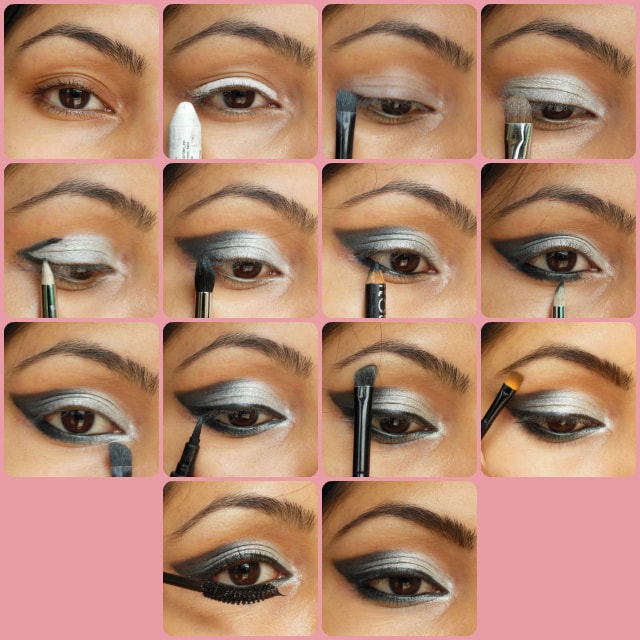 The silver on the lids didn't look half as bad as I had expected and the black made it even more wearable. The wing makes my eyes look bigger and better, see the difference.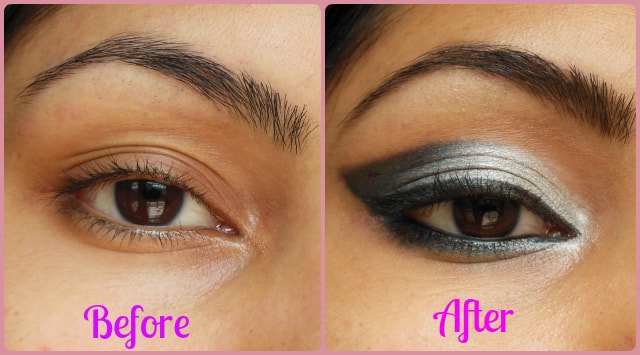 List of Products Used:
INGLOT Lipstick #206 a Coral Cravings
Brushes Used: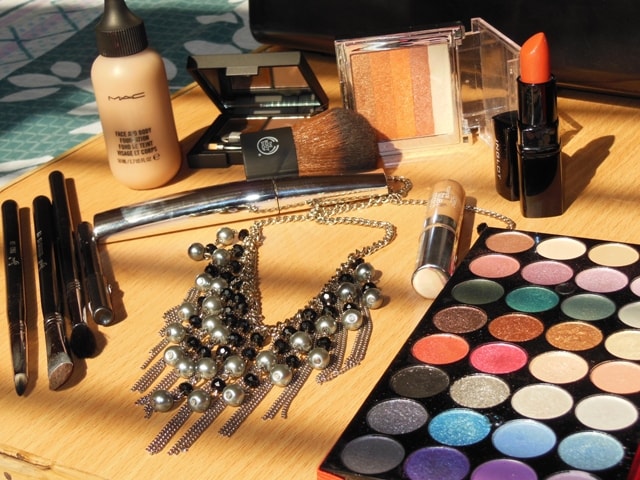 This is my complete look.. 🙂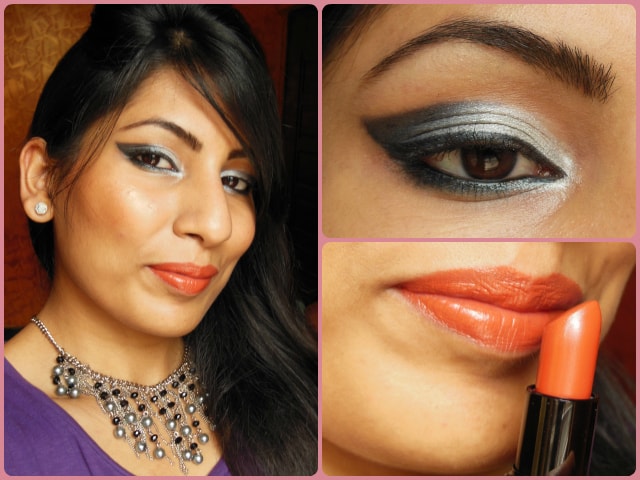 Friday is coming soon!! Any plans for the weekend??