Eye Makeup Tutorial – Shimmery Grey and Black Eyes
As the place of Black eye shadow is well taken over by INGLOT AMC 65 eye shadow, I am digging up the Black eye makeup. Today, I tried half Gray and half black understated smokey eyes and will be trying my hands on full on black smokey eyes soon.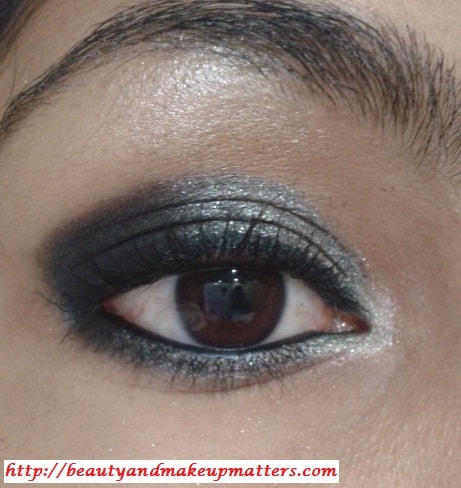 Steps to Achieve the Look: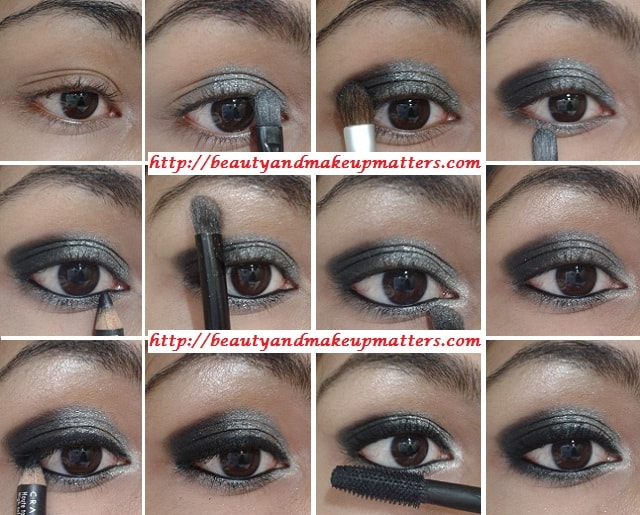 Prime lids and apply concealer to hide dark circles and blemishes
Apply Shimmery Grey eye shadow on inner half of lids, I used Maybelline Audacious Asphalt creamy eye shadow with Maybelline flat eye shadow brush.
Pick the powder black eye shadow, INGLOT AMC 65 on Faces blending brush and apply it on the rest of the lid area till the outer-V corners of the eye limiting the brush strokes just under the crease.
Line lower lids with Shimmery Grey eye shadow using a pointed pencil brush or the tip of flat shading brush
Apply kohl on waterline
Highlight brow bone & tear duct using a pearly-yellow eye shadow, I used Colorbar Single Eye Shadow – Gorgeous Gold.
Line upper lash line with a dark matte black eye pencil
Using the pinky finger slightly smudge the liner on lower-outer corner of eyes or pat some black eye shadow using pointed brush.
Finish off with 1-2 coats of Mascara and you are done.
Before/After –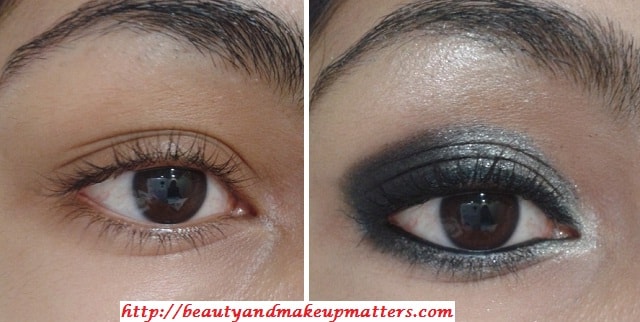 This is how it finally looked on me. To bring a balance and some brightness to the face I used my favorite Coral Lip gloss, Revlon Colorburst Lipgloss Papaya over Maybelline Bronze Orange Lipstick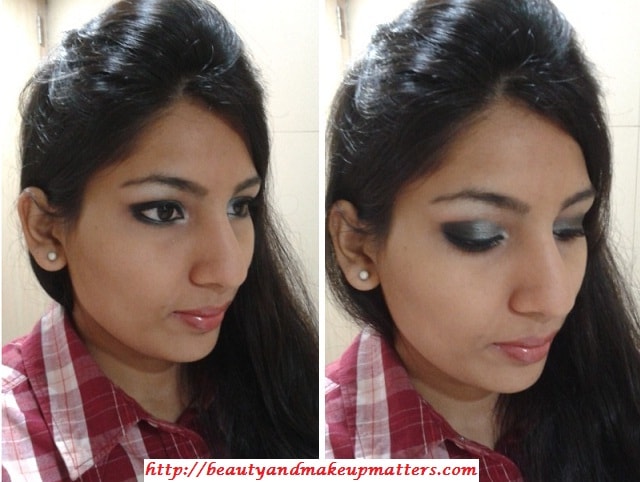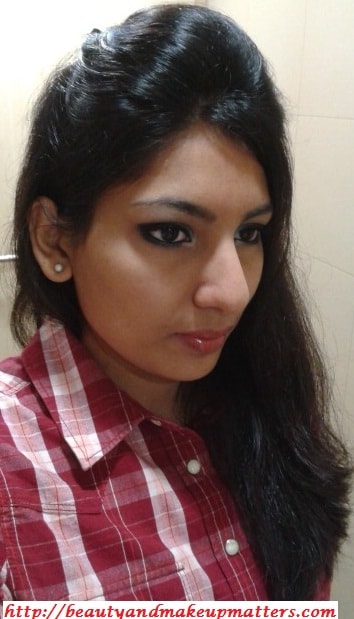 Products Used –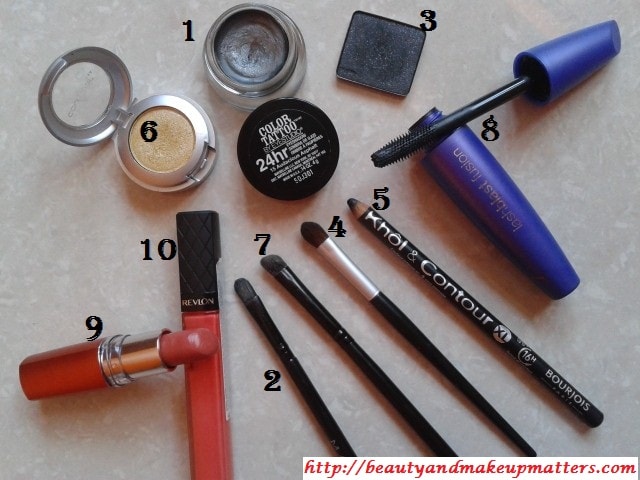 Maybelline Eye Shadow Brush

Don't Miss to Checkout:
Hope you like the look!