EOTD- Quick Brown Eyes Look
Today I am going to share simplest Shimmery Brown eye look with you. It doesn't take more than 5 minuted to get this easy peasy eyes look done. Already, late for a party and doesn't want to compromise on the looks. Try this simple and really pretty makeup tutorial and rock the party with those lovely soft brown eyes.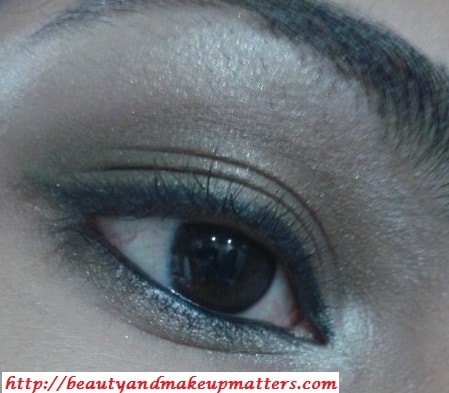 Steps to Achieve the look: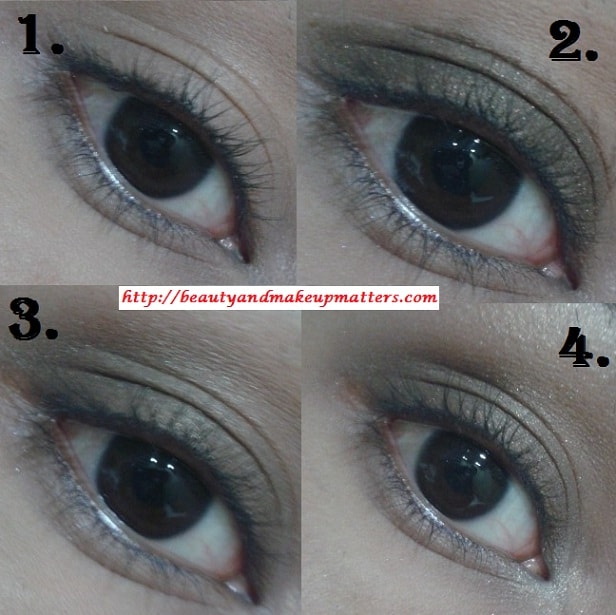 Prepare lids by rolling Garnier Tinted Eye Roll On and blend it well.
Use the dark metallic brown shade of the IN2IT Dual Eye Shadow Pen and apply it all over the lids just below the crease area using the smudger tip provided with the pen
Blend the color with a nice fluffy brush, I used Faces Eye Shadow Brush.  To add intensity on outer-V applies dark shade only to the outer corner and blend.
Use the light shimmery white shade of IN2IT Dual Eye Shadow Pen and swipe the tip over the brow bone and inner corner of eyes.
Line upper lids with a black gel liner. I used Maybelline Gel liner and drew thin line using Vega Eye liner brush. To add some more drama I created a slight winge towards the end.
Filled the water line with a Bourjois Kohl & Contour Eye pencil in Noir Expert
To finish up the look I lined 2/3rd of my lower lash using the same Highlighter shade starting from inner corners going outwards and lined the rest 1/3 rd with the darker brown shade that I used over the lids. Smudged them lightly using my pinky finger and I am done.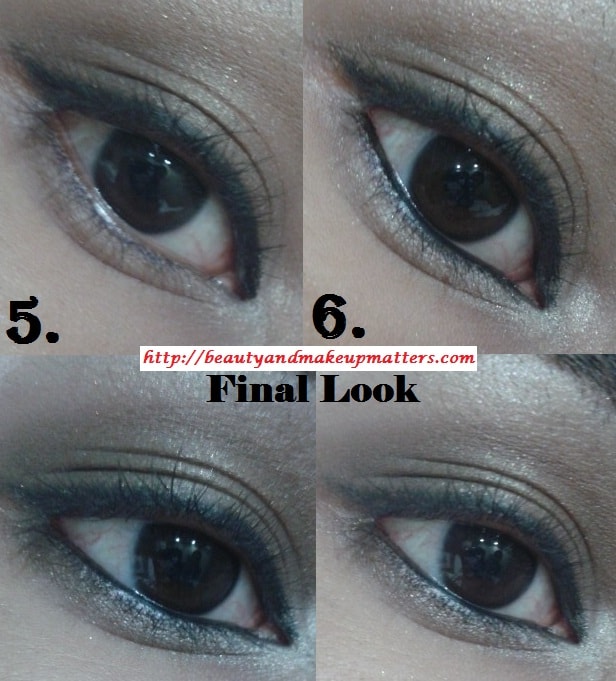 Yet again, I forgot to add mascara. 🙁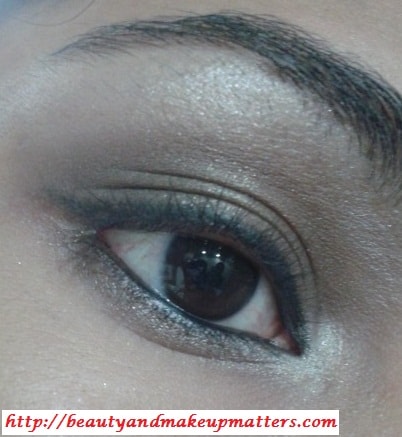 Products Used: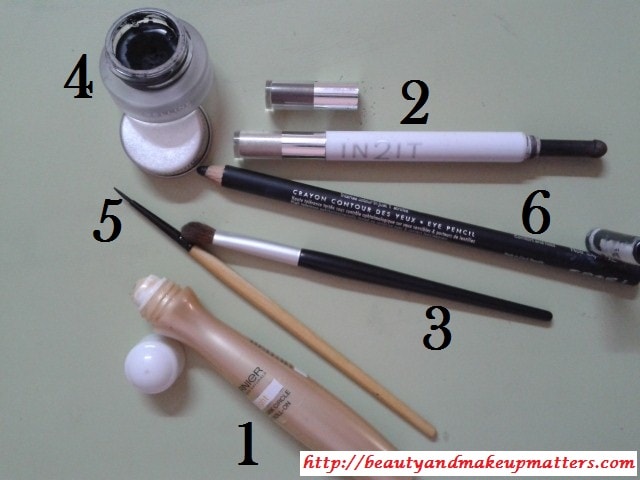 Vega Eye Liner brush
How did you like this simple brown smoky eye tutorial? Which one is yours most forgotten makeup item?