Eye Makeup Tutorial: Orange and Blue Eyes
I have named this look "Orange Fever". The colorful eye makeup is one thing that always lifts up my mood just like I feel happy and content after spending thousands on online shopping. I think it is in the blood of girls.. the love for Shopping and Makeup! 🙂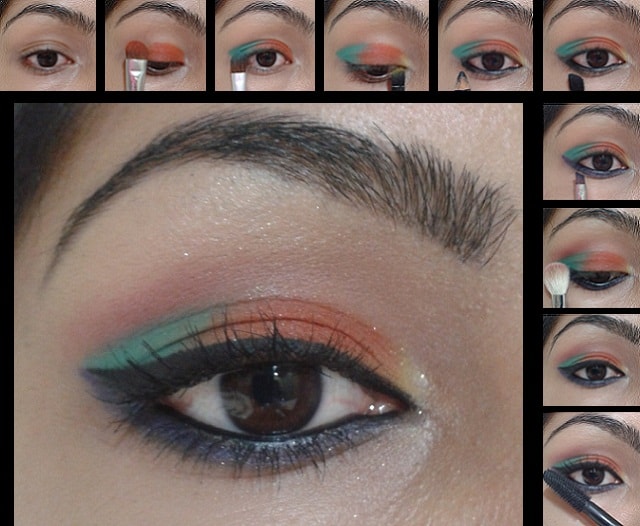 Coming back to the Eye Makeup..
The simple steps to achieve this look:
Apply concealer and prime your lids
Apply a bright orange with a flat eye shadow brush in the middle leavng the outer 1/3rd corners
Using a fluffy blending brush apply a teal blue shade in the outer corners and blend it slightly with the orange on borders
Using a thick angled brush apply a bight yellow on inner corners
Apply kohl on the waterline and a bit on the outer 1/3rd of lower lash line
Smudge it with an angled brush
Pick a purplish-blue eye shadow and using a wet angled brush, line the lower lash line extending a bit upwards towards the outer-corners for a winged look
Pick the pink eye shadow on a small blending brush and apply it lightly on the crease area, just to add a hint of it
Line upper lash line with a Black Gel Eye liner creating a slight wing.
Apply 2 coats of your favorite mascara .. 🙂
Here is the finished look.. 🙂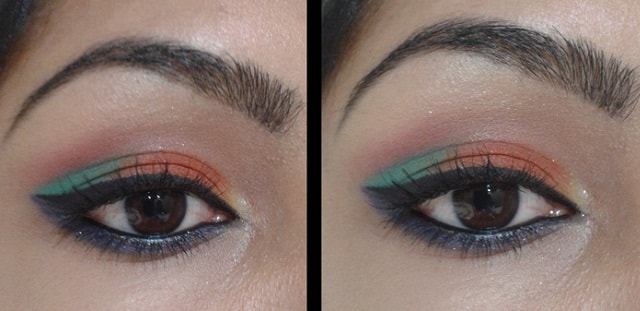 Products Used :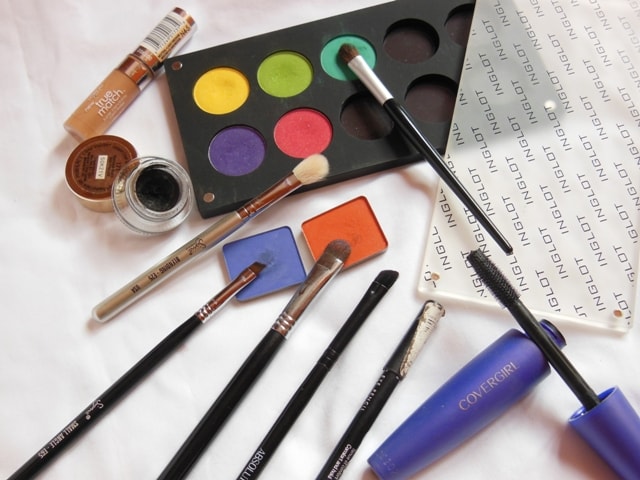 Hope you like the look as well as tutorial! 🙂
Have you tried any orange eye makeup? Do you prefer it on lips/lids/cheeks?