Eye Makeup Tutorial: Metallic Green Eyes
Hello Everyone,
Diwali is here!! I am super excited this time because it is going to be first diwali of my little one! 🙂 I so wanted to shoot some fresh eye makeup tutorials.. have gazzllions of idea in my head but absolutely no time. I am struggling hard to squeeze out at least an hour a day but it seems like the hardest job in the world…!! Anyway, I have a number of tutorials and look pics waiting to be posted on the blog till the time I manage to click new ones 🙂
Coming back to the makeup look, I used the soft metallic green eye shadow from Zoeva Rodeo Belle Eye Shadow Palette. I could have made it more dramatic by adding some depth to the outer V and the socket areas but the way this defined outer-V and crease area made my lid look bigger, I left it at that.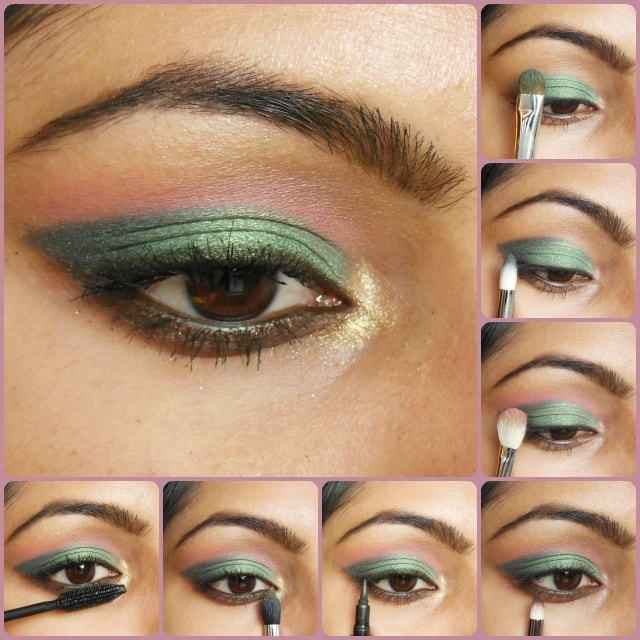 Steps to Achieve this Look:
Prime the lids and pick the metallic green eye shadow, Hot Wind and pat it all over the lid with Flat Shading Brush. Pack the color until you get the desired intensity.
Pick the slightly shimmery Gunmetal gray, Smoking Gun shade and place it in the outer-V corners with a pointed pencil brush. I did not picked a darker brown or black as wanted the corner to look soft. Then bring the eye shadow to the middle of the lids to intensify the crease a little bit
Then using a clean, blending brush apply the light candy Pink shade, Cactus Flower and place it as the crease color and add a soft transition on the crease area.
Highlight the brow bone with any of your matte/ satin peachy eye shadow.
Time to work on lower lash line, using pointed pencil brush pack the dark brown shade, Western Diva closer to lash line and blend it slightly to avoid any harsh edges.
I used felt tip liner for lining my eyes but it appeared more of a brown than black which I actually liked, so let's skip Black for today and use a dark brown eye liner on the upper lash line.
The overall look is quite soft with no brightening elements so I used Gold Pigment from MAC on the inner eye corners which put the whole look togther for me.
Curl your lashes and coat them with your favorite Mascara. Apply false lashes for more glamorous look
Here is a close up look at the steps..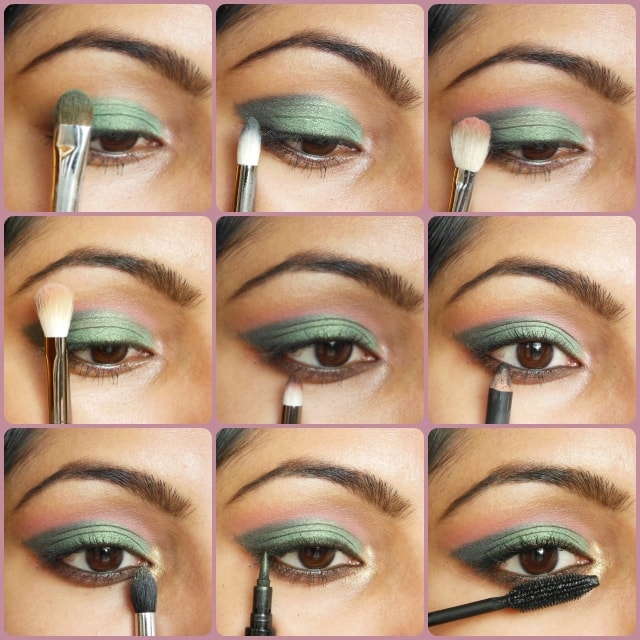 Products Used:
MAC Loose Pigment – Gold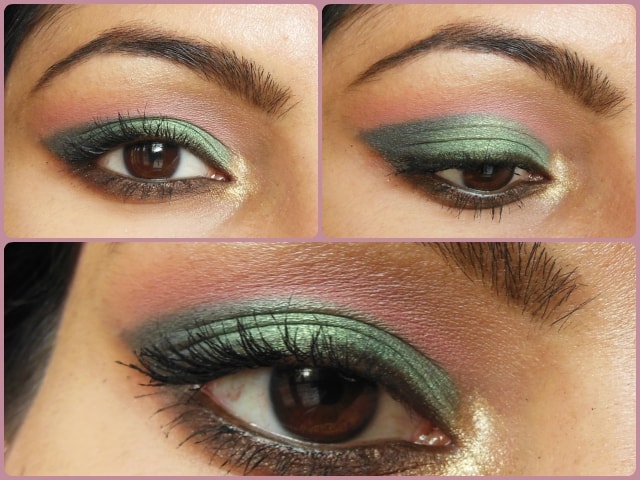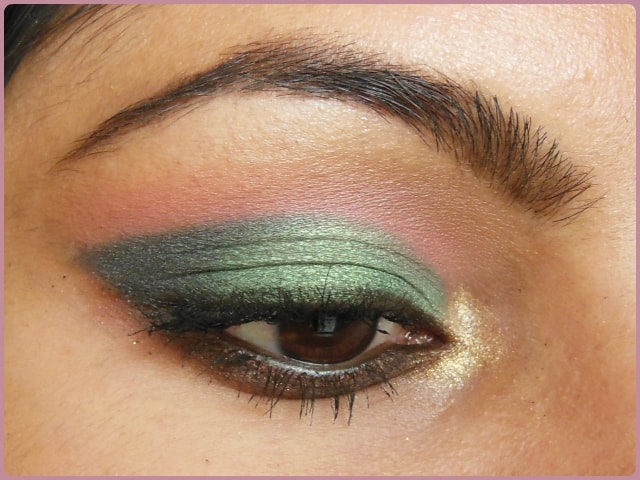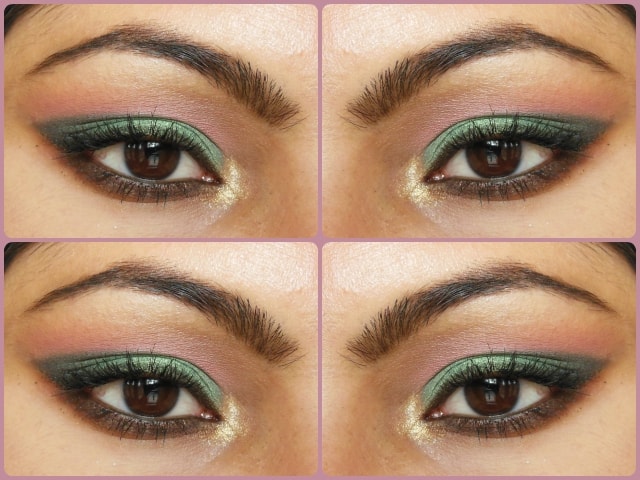 Hope you liked the tutorial. Share your thoughts and feedback in comments below
Loads of love.. :-* :-*
PS: If you get inspired and recreate the look, don't forget to share it. Tag me on instagram, facebook, twitter (@Poonam_BMM). I would love to see it on your eyes.