Eye Makeup Tutorial: Kareena Kapoor Inspired Green and Purple Eyes
Hello Everyone,
If you guys have been following me for a while you will already know that I love to do Celebrity inspired Makeup Looks and have done quite a few in the past which are inspired from Sonam Kapoor at Cannes, Aishwarya Rai for L'Oreal, Kareena Kapoor for Lakme, Parineeti for Vogue, Lakme Fashion Week, Maybelline Turquoise Kohl Commercial and a few more!
I just want to try the creations myself and see if I can actually achieve the same with the skills I have! I have absolutely no objective of imitating or be portrayed like the celebrity because its just for the love of makeup.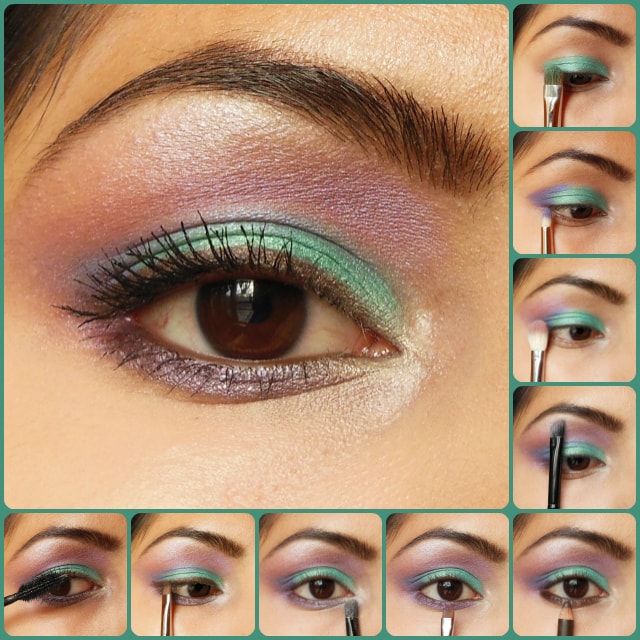 Again, It is a year old makeup when Lakme came up with your Illusion range. I recreated both the Kareena Kapoor looks from the collection, you can check the other one HERE, and full face makeup look for the eye makeup HERE. The other one is my favorite but I quite like this one too for the bold mix of colors and shadows.
So, lets jump into the tutorial..
Steps to Achieve this Look:
Prime the lids and pick a bright metallic minty green eye shadow and pat it all over the lid with Flat Shading Brush. Pack the color until you get the desired intensity.
Pick a matte Purple eye shadow and place it in the outer-V corners with a pointed pencil brush.
Then use a slightly light lavender toned pearly purple shade and blend the crease while bringing the color more towards the brow bone
As I guessed Kareena Kapoor is having it all over her crease area and above it, I picked the light purple shade with a blending brush and apply in light circular motions bringing it towards the inner corners, to give that hint of lavender on crease and above it.
Now use a pearly champagne beige highlight and define brow bone using an angled fluffy brush.
Time to work on lower lash line, apply a matte brown liner all over the lower lash line close to waterline so as to work as a base for the eye shadows we will be using there.
With a small definer brush place the purple eye shadow over the brown till you get desired color intensity.
Using the same pearly champagne beige highlight the inner eye corners.
Line the upper lash line with a matte brown gel/pencil eye liner with no wing.
Curl lashes and coat them with volumizing Mascara. Apply false lashes for more glamorous look
Here is a close up look at the steps..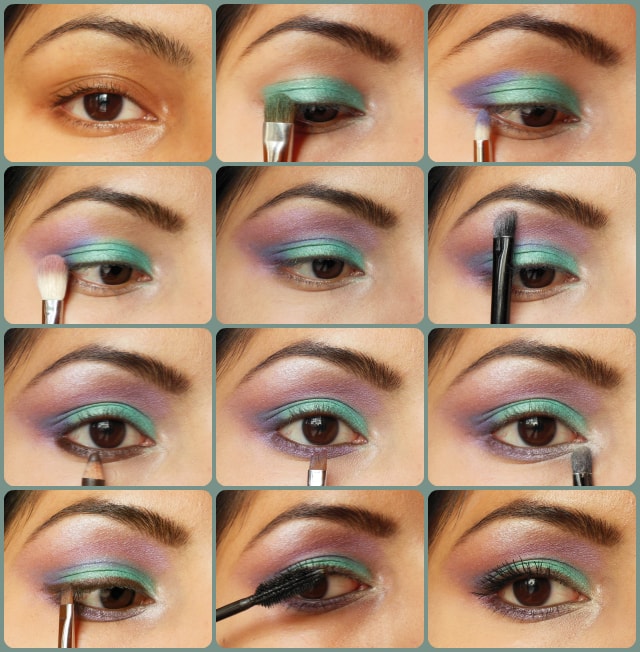 Products Used:
Accessrize Eye Shadow Palette – You are Everything
L'Oreal Super Liner Gel Eye Liner – Brown
SIGMA Eye Makeup Brushes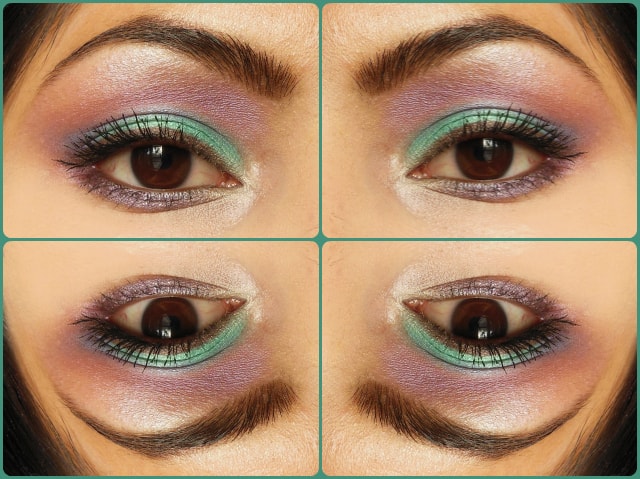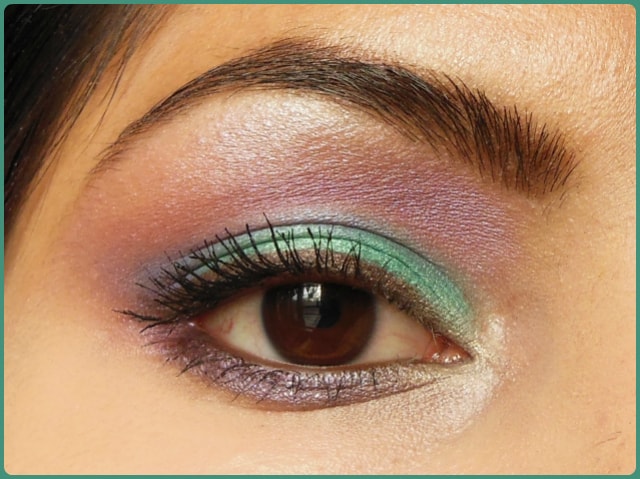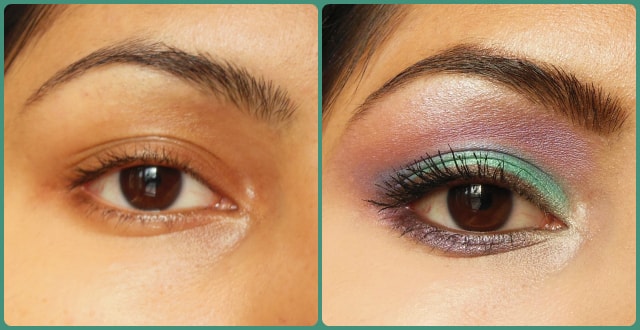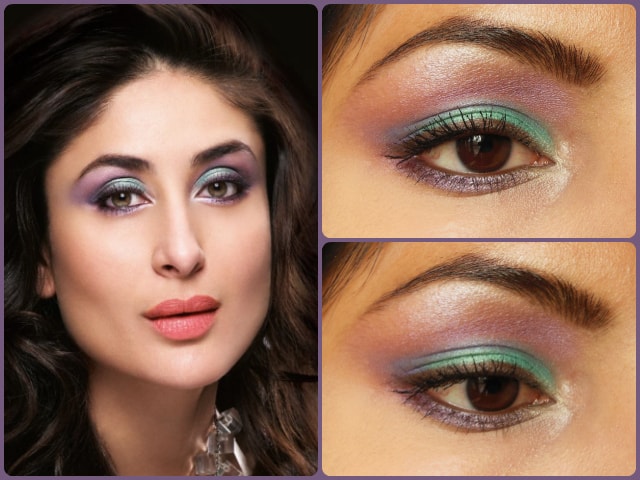 Hope you liked the tutorial. Share your thoughts and feedback in comments below
Loads of love.. :-* :-*
PS: If you get inspired and recreate the look, don't forget to share it. Tag me on instagram, facebook, twitter (@Poonam_BMM). I would love to see it on your eyes.