Eye Makeup Tutorial – Green With Envy Eyes, EOTD
Hello,
Today I will be sharing a tutorial on teal green eyes. I normally don't match eyes with the outfit but I really want to use so green and ended up with teal green eyes which perfectly matched with my pull-over.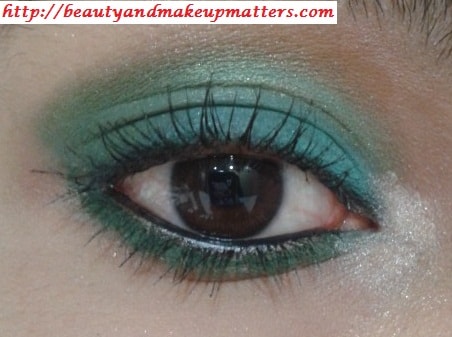 Steps to Achieve the Look: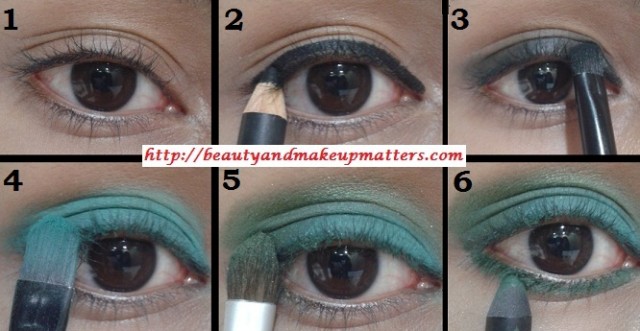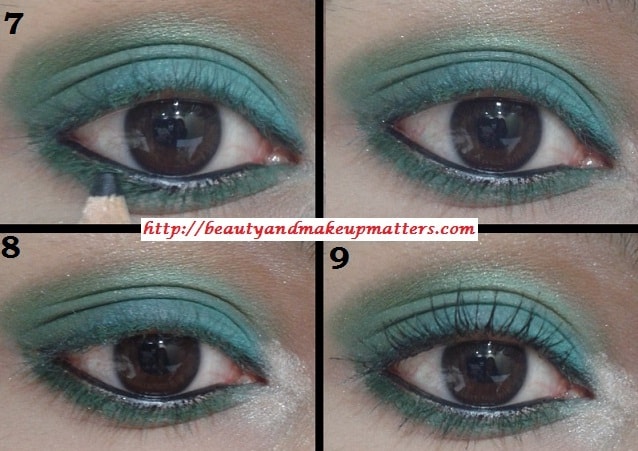 Apply Garnier Tinted Under Eye Roll-on to hide dark circles and even out the under-eye area
Line upper lash line with Bourjois Kohl & Contour Eye pencil-Noir Expert kohl or use a kohl/liner that smudges nicely.
Smudge it lightly using Lakme Absolute Eye shader brush till half of your lid area below crease.
Now, apply the teal green shade from Inglot Eye shadow Palette all over the lids using the Vega Flat Eye shadow brush. The soft powdery texture of the eye shadow gets applied nicely but it has slight fallout during application however the color pay off is amazing and it stays long without creasing and fading
Pick up any shimmery dark green shade like Colorbar Eye shadow in Green stroke and blend it over the crease and outer V-corners of the eye using Faces Eye shadow brush.
Liner your lower lash line with Faces Long Wear Eye Pencil in Dark Green or you can use the same Green stroke eye shadow too.
Fill your water with your favorite black kohl.
Highlight the inner corners and brow bone using the beige highlighter shade from Revlon Custom Eye – Naturally Glamorous palette using ring fingers.
Finish off with volumizing mascara and fan off fallout from under eye area or additionally apply the tinted concealer again to get rid of any unwanted colored pigmentation.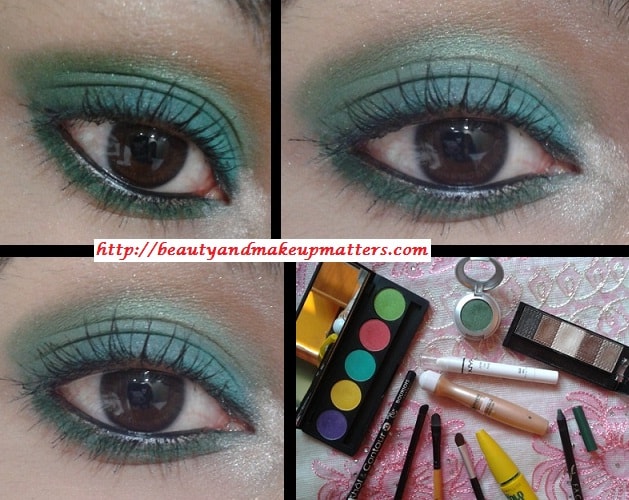 I paired it up with Revlon Colorburst Lipstick in Rosy Nude.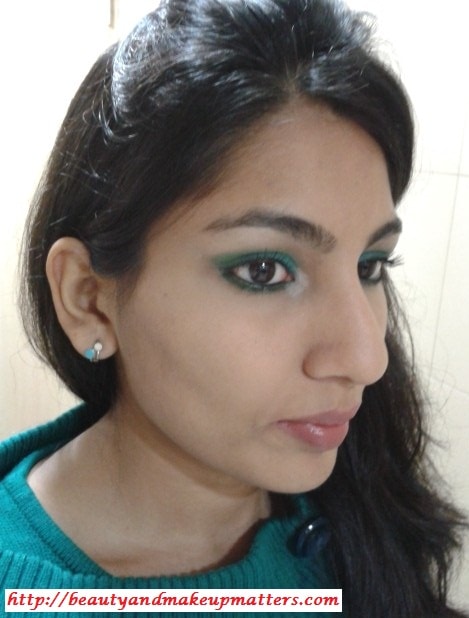 Products Used: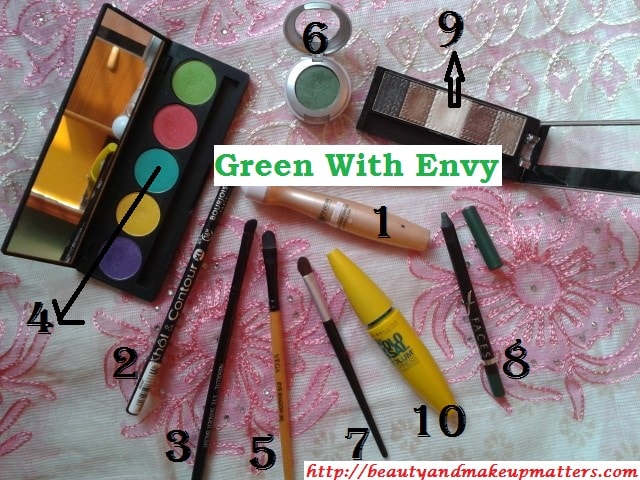 Don't Miss to Checkout:
How did you like this Teal Green Eye Look? Do Share your thoughts through comments.