Eye Makeup Tutorial – Copper Pink Eyes with Blue Eye Liner
Hello All,
Today I am going to share another simple tutorial using Maybelline Color Tattoo Eye Shadow Pomegranate Punk. The eye shadow is extremely beautiful and is goes nicely with each type of Eye Makeup. Earlier, I used it with Shimmery pearl highlighter (here), but this time I paired it up with golden highlighter.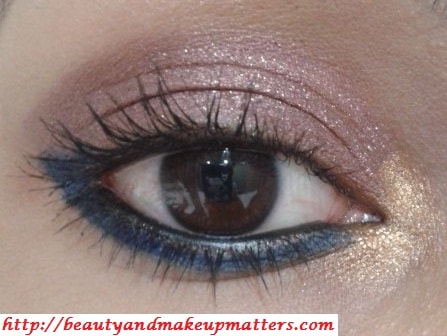 Steps to achieve the Look: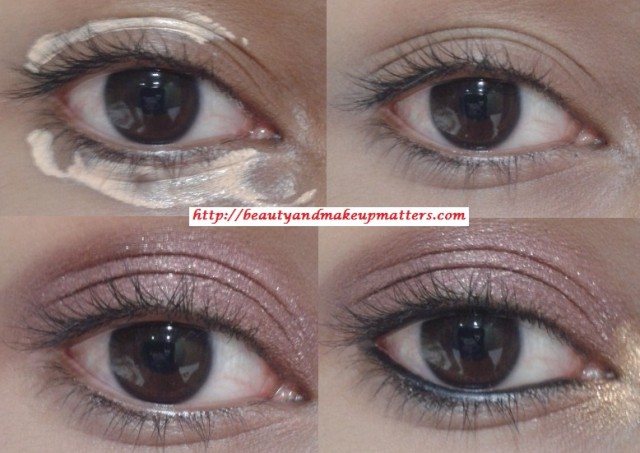 Roll Garnier Tinted Eye Roll On over the under eye area to hide any pigmentation and give a smooth base to the eye shadow.
Blend it out with fingers
Using Maybelline Eye Shadow Brush pat the lovely Maybelline Color Tattoo Eye shadow Pomegranate Punk eye shadow over the lid area. Limit the shade to under the crease and outer corners.
Now pick a pink toned copper shade from Chambor Eye Shadow Trio Dazzling Sphinx using a fluffy Faces eye shadow brush and color outer corners and crease area. While working over the crease using wiping brush motion and restrict the color to the socket area.
Fill water line with Bourjois Kohl & Contour Eye Pencil Noir Expert and highlight the inner eye corners using the shimmery golden eye shadow from the Chambor Eye Shadow Trio Dazzling Sphinx .
To give the simple eyes a twist lined lower lash line with Faces Long Wear Eye Pencil Navy Blue and extended it to the ends of upper lash line.
Finished up with Maybelline Colossal mascara.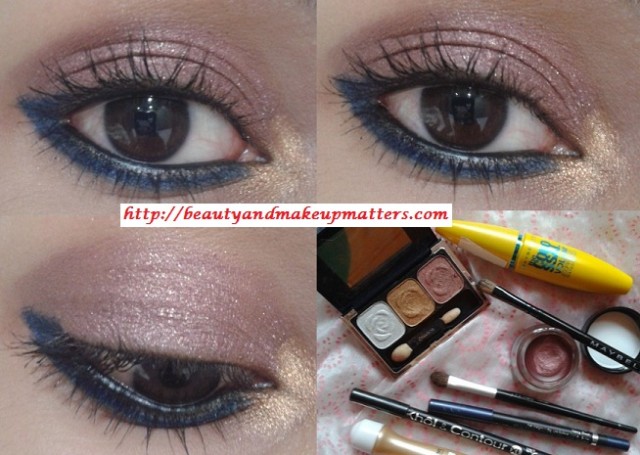 The blue liner really brightened up the whole look and golden highlighter added vintage feel to it.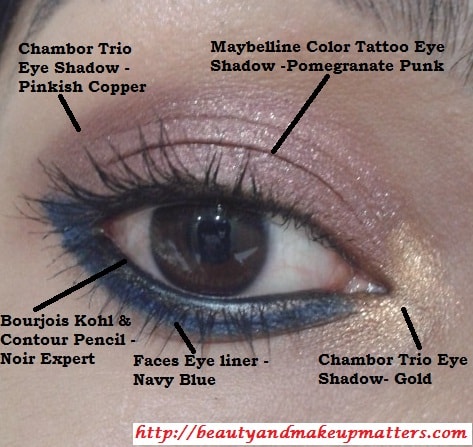 Products Used: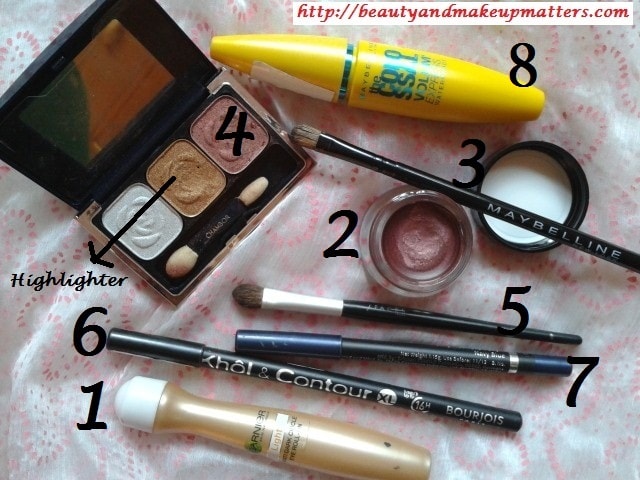 Maybelline Eye Shadow Brush
Liked this simple Evening or Party wear Eye Makeup? Let me know, how you did like this look, through your comments!