Everyuth Orange Peel Off Home Facial Review
Product Claims:- Everyuth Orange Peel Off is a home facial that works like magic on your skin .It peels away dirt , grime and bacteria from with in your skin pores, stimulates blood circulation and oxygen supply .It tightens, moisturises and restores the natural health, energy and vitality of your skin, leaving it revitalised , radiant and youthful.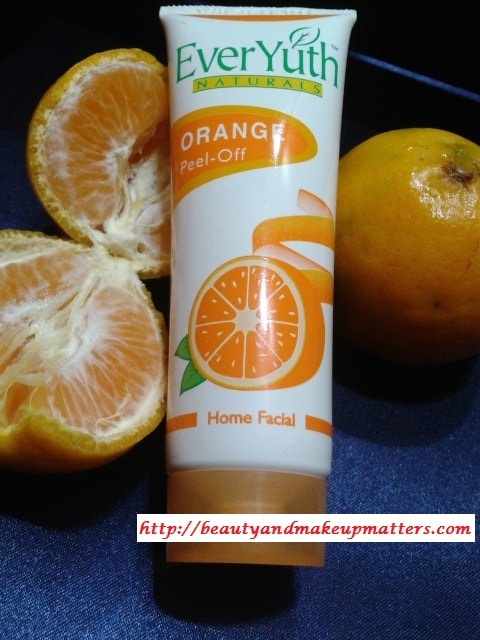 Direction for use:-Wash face, pat skin dry. Apply evenly over your face by avoiding eyes and mouth(do not apply a thin layer).Let it dry for 15-20 minutes.Peel off from forehead in a downward direction towards chin and wash your face . You have just got a home facial done.
Ingredients:- Water, Alcohol, polyvinyl alcohol, PEG 1500, Propylene Glycol, Methyl Paraben, Fragrance, Vitamin E Acetate, Orange peel extract, Ascorbic Acid, Color sunset Yellow  C.I.No.-15985, Vitamin A Palmitate, Lactic Acid.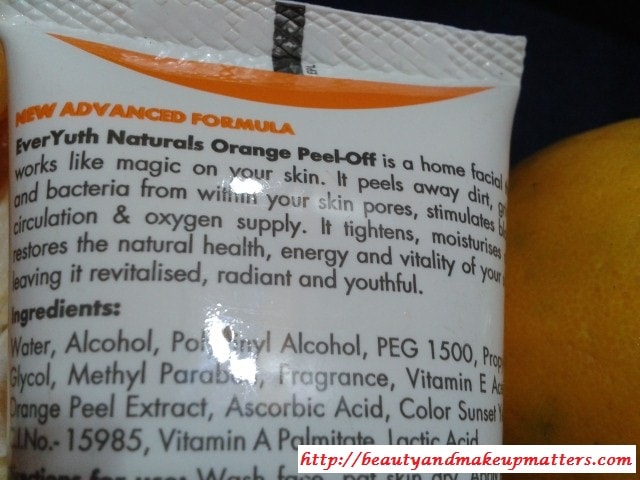 You can also check my review on Everyuth Walnut Scrub.
Price:- Rs.85 for 90 gms
Shelf Life:- 3 years from the Mfg date.
Packaging:- It comes an opaque plastic tube with an orange screw cap. The tube is white in color and carries picture of a sliced Orange and the orange peel which is really fresh and refreshing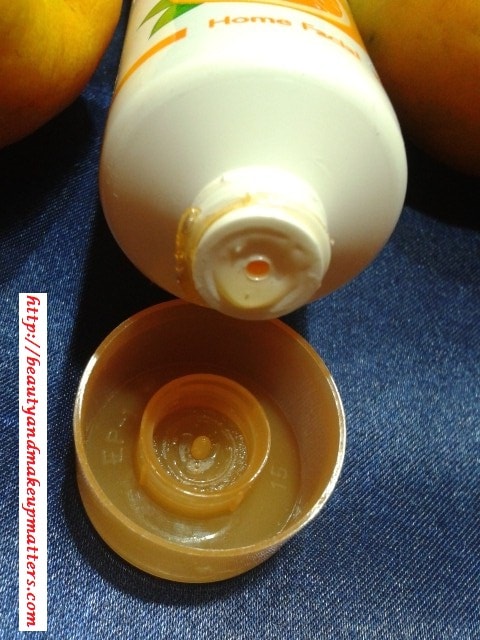 My experience with Everyuth Orange Peel Off Home Facial:-
The liquid is light orange in color and has mild smell of oranges and fevicol mixed. Everyuth Orange Peel Off Home Facial has runny consistency similar to glues that we liked to play with and sometimes use in our childhood days. I apply a thick layer of this orange liquid all over my face. It gives a stretchy feel once it starts drying but nothing bothersome.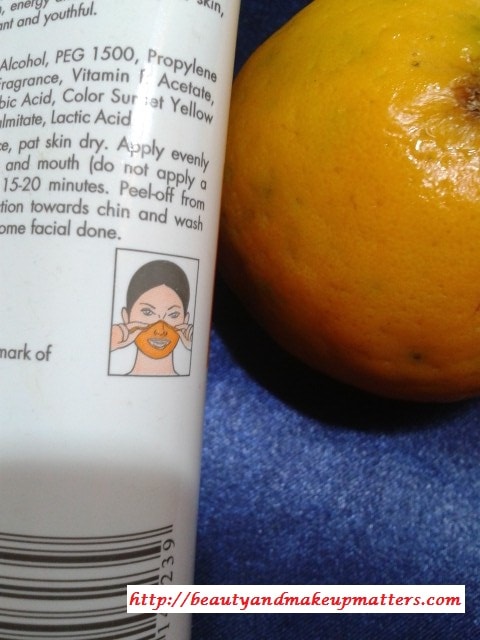 The mask dries completely in 20-30 min and now the fun game starts. I start pulling it from the forehead as suggested but it doesn't come out in a single try and tit bits of this peel will stuck in hair line and eyebrows but no complains. It is so much fun to remove this.
My facial skin felt smoother and firm with a subtle glow but nothing significant.
Swatches:-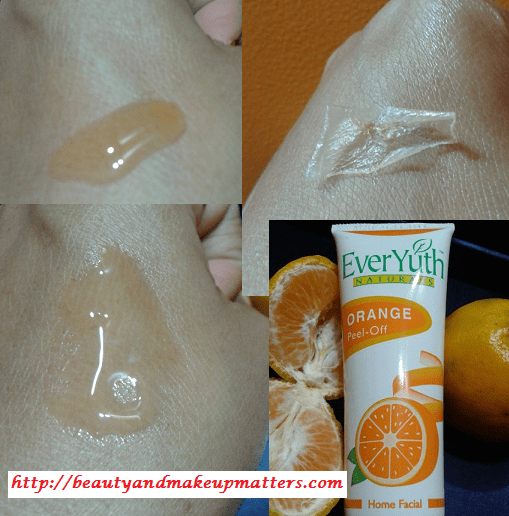 Pros of Everyuth Orange Peel Off Home Facial:-
Has a glue like consistency which spreads easily all over the face.
Dries completely in 20-30 min leaving behind a clean and fresh feel.
Gets peeled off easily without much stretching and hurting the facial skin.
Gives a subtle glow to the facial skin but the glow doesn't lasts long
It doesn't leave my skin dry or stretchy unlike normal facial masks.
Inexpensive. I wouldn't mind spending on such a fun product.
Has a mild smell of oranges mixed with fevicol kinds. But  nothing OTT.
Cons of Everyuth Orange Peel Off Home Facial:-
Bit difficult to remove but its fun so no complains
To get a smooth peeling a generous amount needs to be applied but I don't mind that
Doesn't contain any natural ingredients other than orange peel extract. Loaded with lots of chemicals and Parabens
Tall claims of stimulating blood circulation and oxygen supply
Recommendation:- Whenever, I feel bored and has nothing else to do I just slather Everyuth Orange Peel Off Home Facial on my face and wait for it to get dry. I just love peeling this off. It takes me back to my childhood days. The peeling session is such a timepass. Those who love playing with fevicol and peeling it are gonna love this but from the skin perspective do not expect too much from this.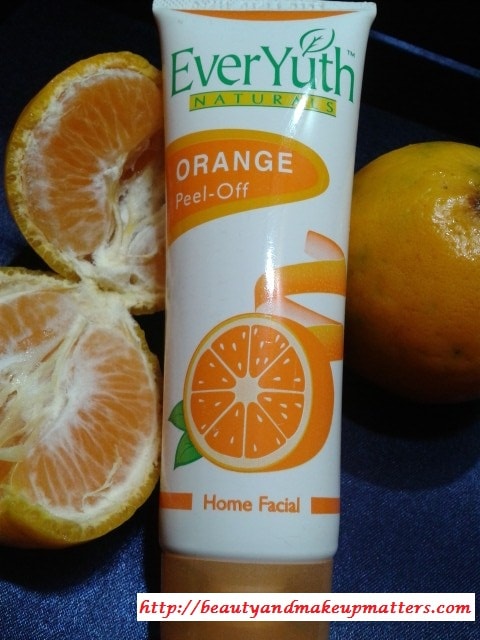 Rating:- 3.5/5