Sarees : The New FASHION Statement 2018
"Sarees" , one outfit that never goes out of fashion and I am sure all of you will agree with me on this.  Western outfits may look good on some but I have never seen a woman who doesn't look beautiful in an Ethnic Saree. And this statement is not only true for our Mom's or Grand mom's but for you, me and all of the young girls out there. Still don't agree with me, just have a look at some of Sonam Kapoor's ethnic appearances where she made a fashion statement in this gorgeous six yard fabric.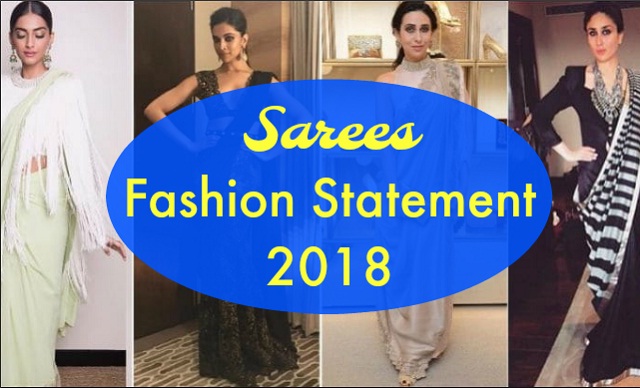 So undoubtedly, Saree is one of the most versatile attire that you could have ever owned. You can drape it in a classic way but if you feel fancy and want to give a modern twist to this classic outfit try some of these interesting styles to drape your saree and spice up your look.
Different ways to Wear Sarees to make a Style Statement:
Saree with Jacket:
It is one of my favorite trends and I absolutely love how it jazz up the whole look and give a retro feel to this classic outfit.  You can wear an embroided jacket over a plain saree to make it look grandeur. Jackets in contrasting shades are perfect for a color blocking look. Many Bollywood celebs has rocked this trend and even some of the renowned Indian fashion Bloggers.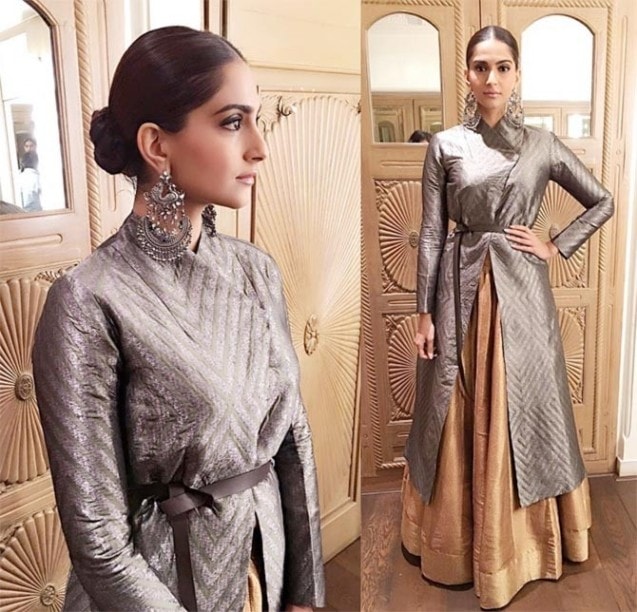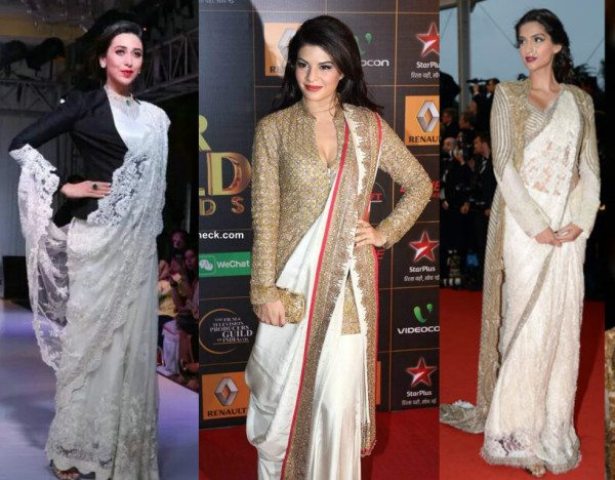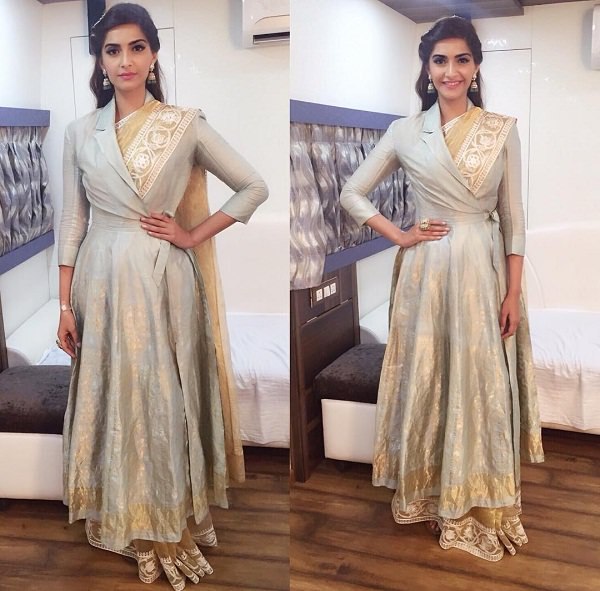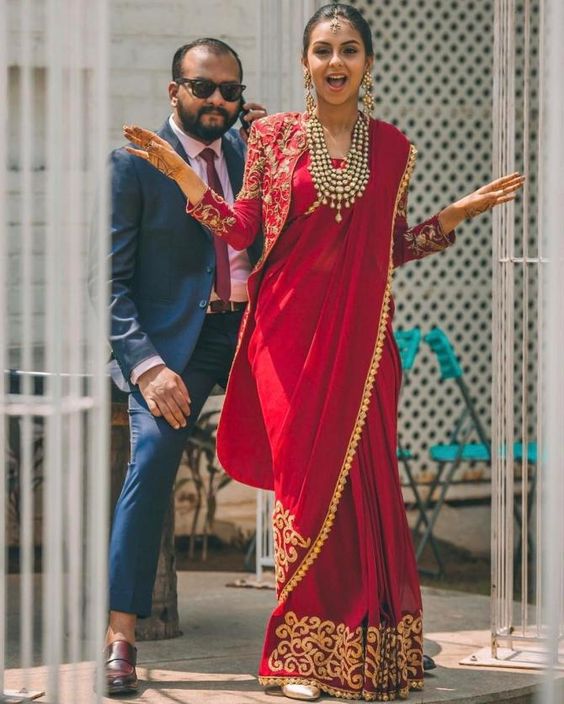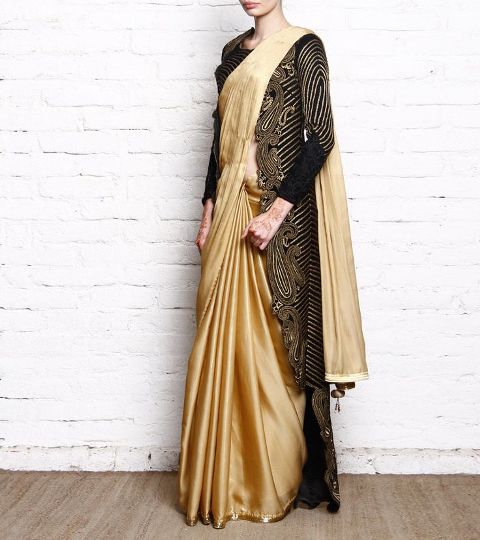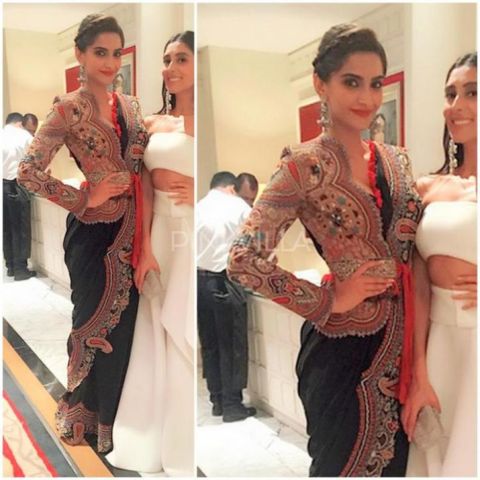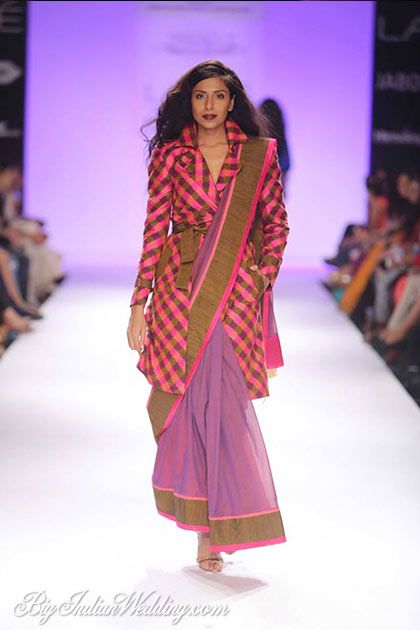 Crop Top Blouse:
 Flaunt those abs and give a trendy twist to your saree by teaming it up with a Crop top. It is also a good option when you pick saree from someone else's wardrobe and don't have the blouse. Sonam Kapoor Ethnic looks are nothing but a fashion statement in itself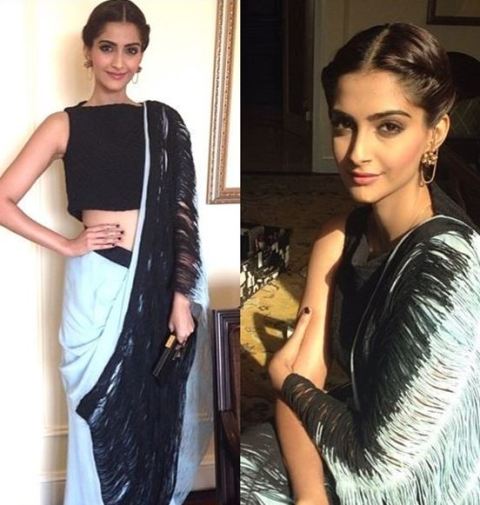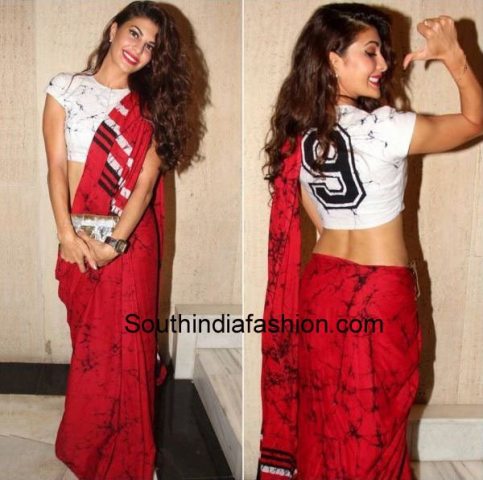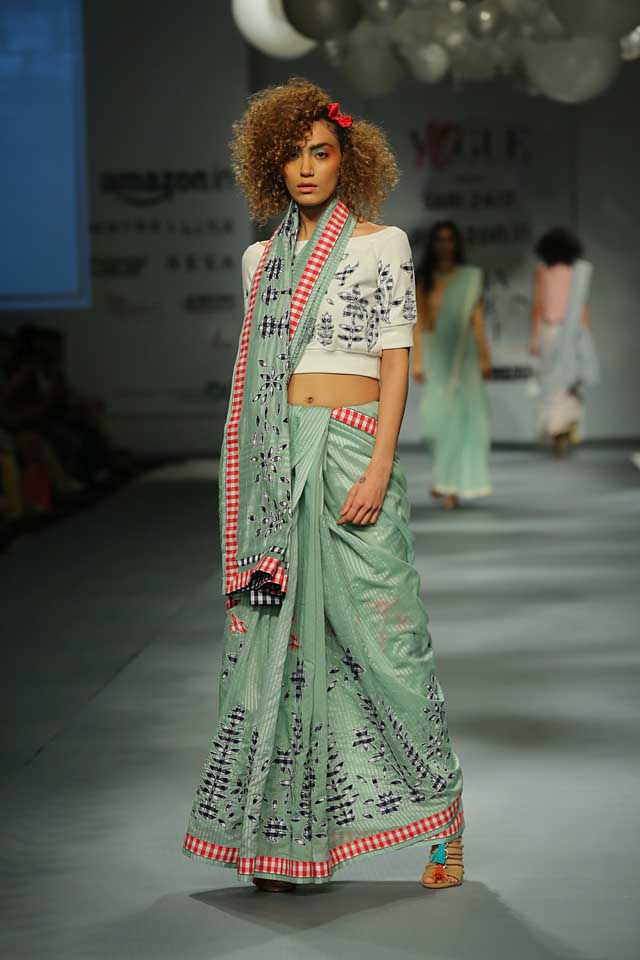 Dhoti Style Saree:
Looking for a fusion look and want to make a big statement at the event then go for this dhoti style drape for your saree. Pair it with a heavy choker and messy bun and people will keep guessing what are you actually wearing a Saree or a Dress!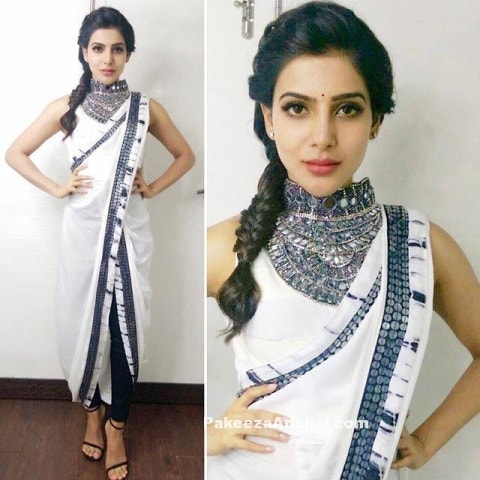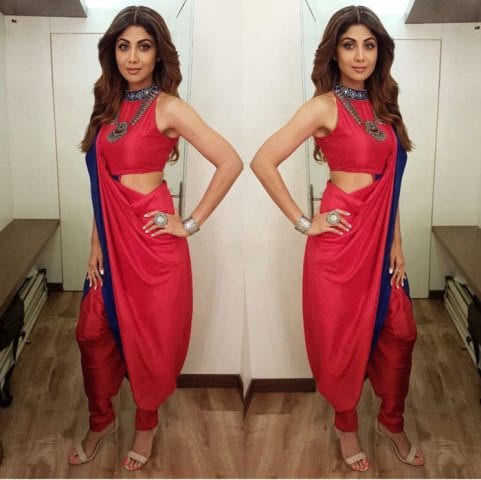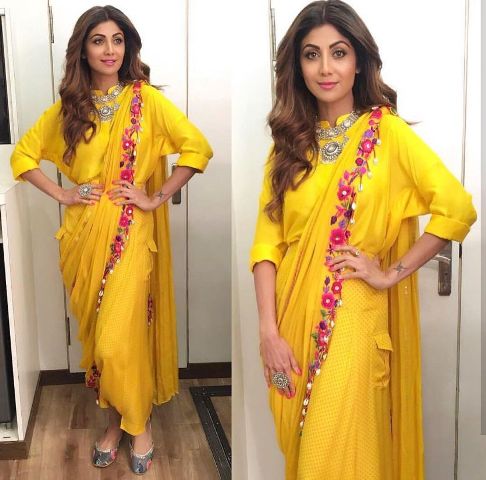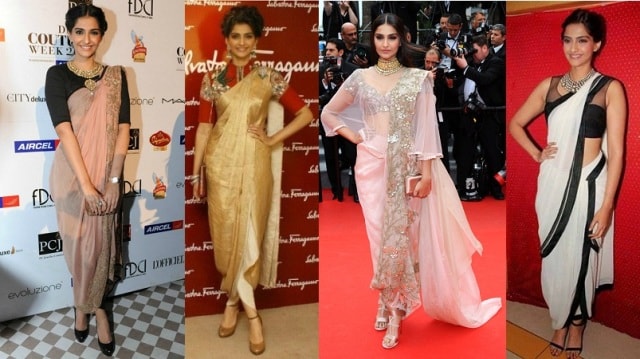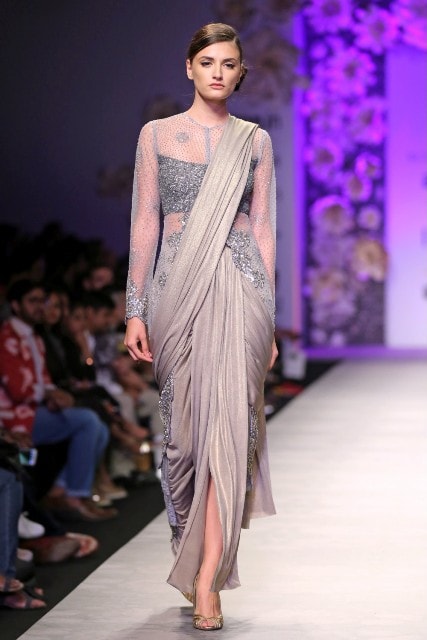 Saree as a Slit Dress:
This is another favorite of mine to glam up a regular saree. Drape a saree over your favorite jeggings leaving a Slit on the side for that perfect indo-western fusion look. And don't forget to add some Boho accessories to take this look to another level.
Saree Over a Lehenga:
This is for all my basic girls out there who are not much comfortable with these unique Saree draping styles and want some easy peasy solution to make it big at the party especially the weddings. Who likes to repeat the outfits at the weddings.. not me! And if that's the same with you then this is for you. Match a Crepe Silk Saree with your Lehenga ( one with a Can Can ) either in a contrasting or a similar shade (Silk sarees work best), give a miss to your dupatta and instead drape a saree over it.  I tried it on me and ca't tell how many compliments I garnered for this look. Thanks to Tiabhuva (Insta Tiabhuva) who i guess invented this drape.. <3
So, I hope these points will help you to look your best in your favorite saree worn with a twist. You just need to mix and match with everything you have for that glamorous look and make a fashion statement in a Saree.
Don't Miss to Checkout:
Have you tried any of these Saree Styles? Which one is your favorite?
PS: I do not claim the ownership of images