EOS Lip Balm – Strawberry Sorbet Review
Today, I am happy to share my review on the much raved about lip balms the EOS lip balms. I could have never imagined that a lip balm could also be so popular if I hadn't entered into this beauty world.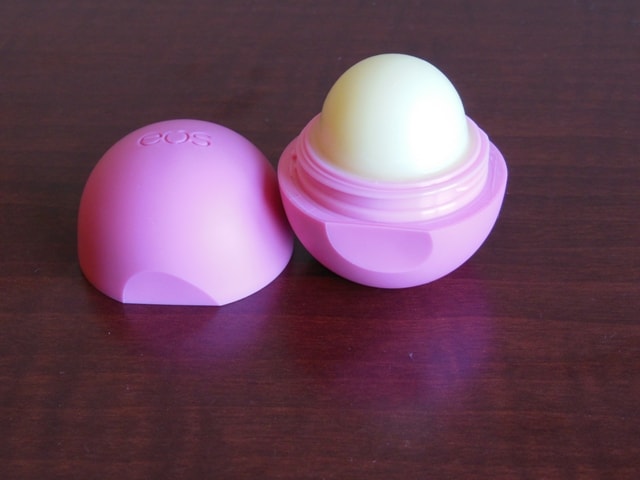 Product Claims:-

Direction for Use:- Twist off top. Pucker up. Smooth on. Smile
Ingredients:-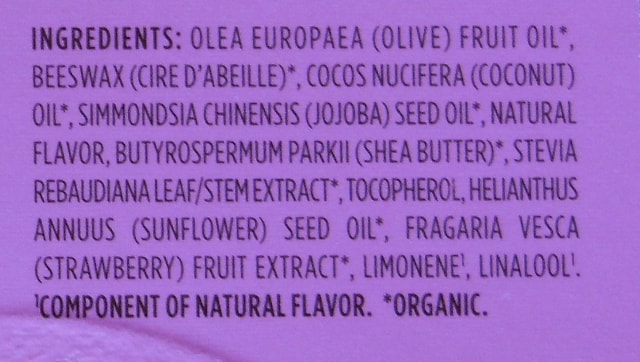 Price:- $ 2.99 for 7gms
Shelf Life:-3 years from the Mfg date.
Packaging:- EOS lip balm comes in an almost sphere shaped packaging with a flat bottom. The flat bottom keeps it from falling or rolling over. The plastic body is soft to touch and also easy to grip unlike regular glossy finished packaging.
My experience with EOS Lip Balm – Strawberry Sorbet:-
EOS "Evolution Of Smooth" are little semi circle lip balm which looks really appealing. These are wider and bigger which makes them easy to apply as I can cover both of lips at one go. Just bring them together in pouty pose and rub this wide round lip balm twice(okk.. I glide it more than twice!! ) and you are done. The lip balm feels light and doesn't melt on lips when swiped but it is intensely moisturizing. The moisturizing effect is long lasting and it keeps lips soft and smooth whole day with few re-applications in between.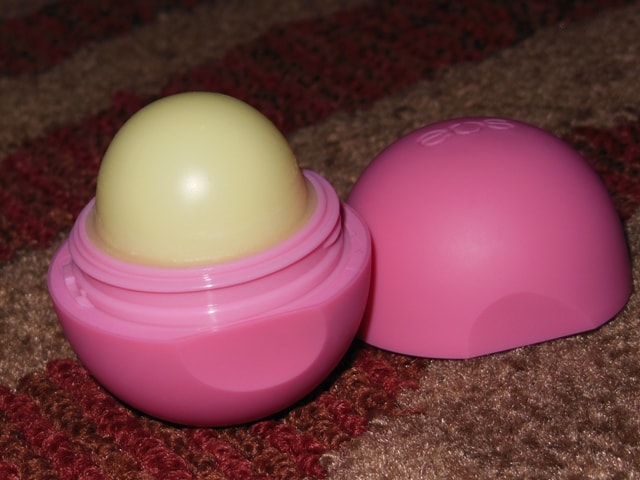 This lip balm definitely has a sweet-fruity flavor along with its similar fruity scent. Those who love fruity flavored lip balm are going to drool over this lip balm along with its interesting packaging. The best thing about these lip balms is, they are free from Petrolatum and Parabens and also claim to be 100% natural which put them over the regular lip balms. It is made up of all the good organic ingredients like Olive Oil, Jojoba Oil & Shea butter which will keep lips healthy and happy in a natural way.
Don't Miss to Checkout:
Swatch –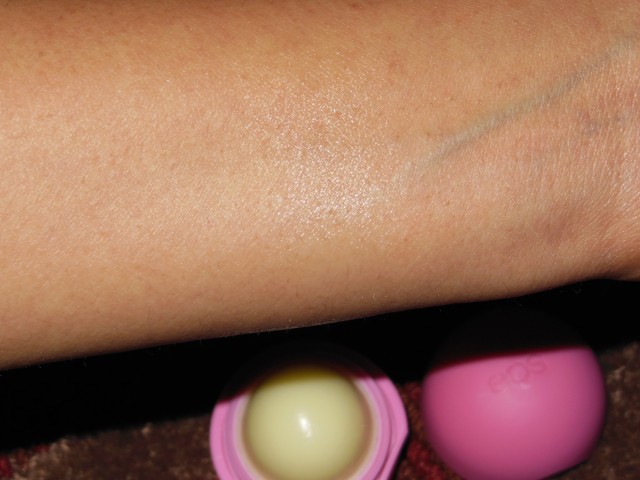 These little cuties are available in various colors but I could only spot 2 at the Target stores here.
Pros of EOS Lip Balm – Strawberry Sorbet:-
Attractive packaging
Doesn't melt on lips
Doesn't feel heavy or waxy on lips
Keep lips hydrated and moisturized for hours
Has a sweet fruity flavor
Gluten Free
Petrolatum and Paraben Free
Cons of EOS Lip Balm – Strawberry Sorbet:-
Availability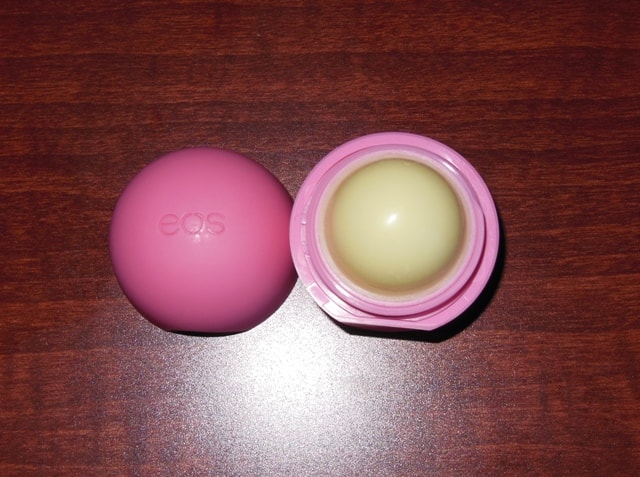 Recommendation:- EOS Lip Balm – Strawberry Sorbet are one of the cutest lip balms. I love the way they gets applied to the lips and couldn't restain myself from reapplying these every now and then, the unusual oval shape is quite tempting. With drool-worthy packaging and 100% natural ingredients list you just cant go wrong with these. I am almost half way through it and have already flattened the round top. Don't give a second thought go ahead and grab these cute round balls for instant lip moisturization and smooth lips. Highly Recommended!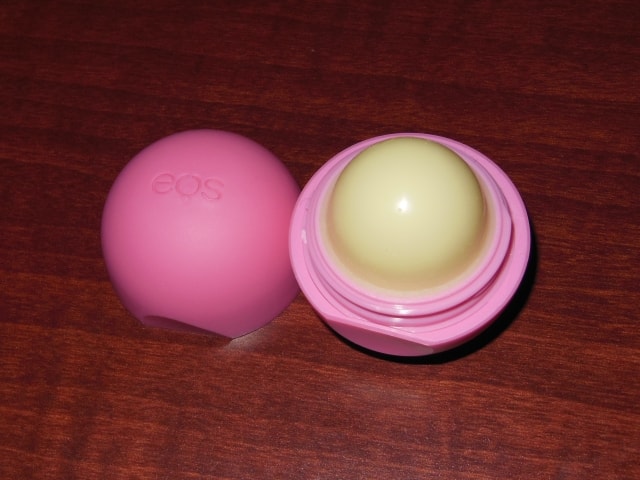 Rating:- 5/5
Have you tried EOS Lip Balm – Strawberry Sorbet? Which is your favourite Lip Balm brand?