My Envy Box February 2015– Miss Malini's Box of Love
Hello Everyone,
It's a little late but "February" , the month of love isn't over yet and that gives me a chance to share my first Envy Box (yeyy another beauty box for the month) with you, My Envy Box February 2015 also called Miss Malini's Box of Love 🙂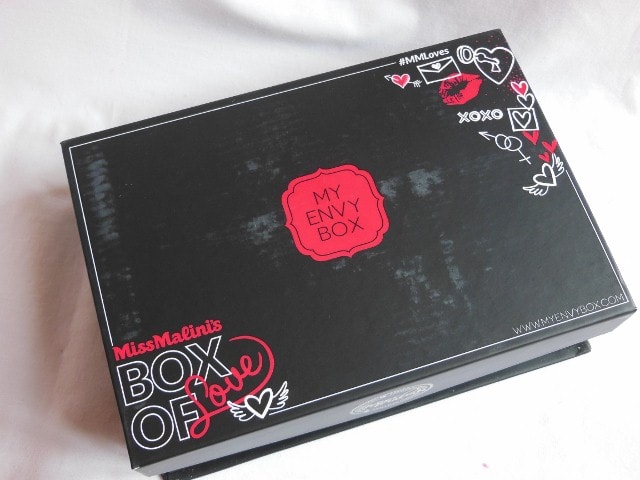 "Black" is the new "Red"/"Pink" , because just like February Fab Bag I shared few days back the box is all black but with quirky hearts flying around. I was expecting the box to be a pretty pink or Red but to make it up, all the contents of the bag are packaged in a hot pink Satin Pouch.. <3.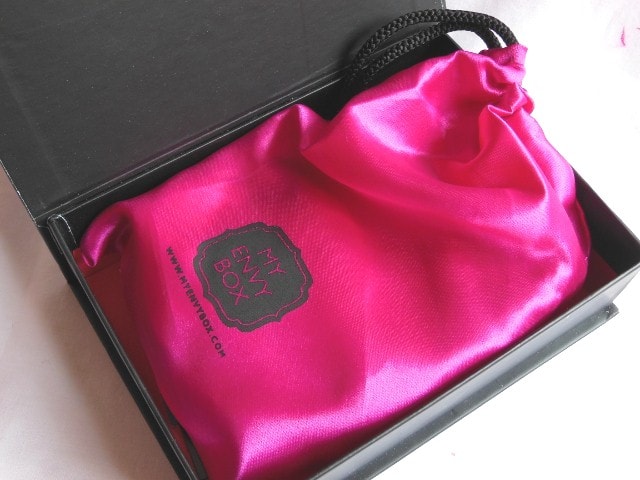 Price: Rs. 850 per month
Contents of My Envy Box: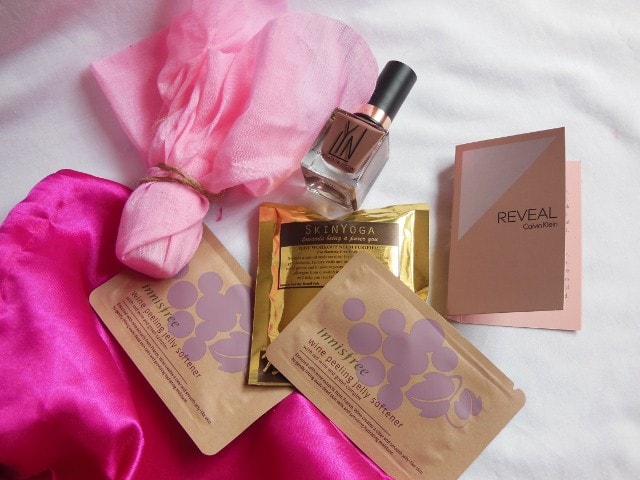 The box is not only about samples because it also comes with a H20+ gift voucher of worth Rs. 500 and that's not it as there is something more for makeup lovers, a free makeover session at Sephora where I can take a friend along as well. Wowiee.. Makeup + friends + Sephora = Heaven!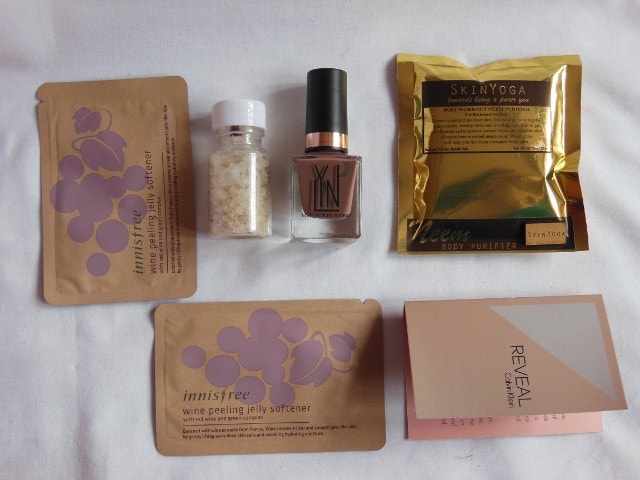 Overall, I am happy with My Envy Box February but I wish a better nail paint shade and more makeup then skincare would have made it even better!
How do you liked My Envy Box February products? Which is your favorite beauty Box service?
PS:Bag sent by brand for consideration