Enliven Skin Care Vitamin A & E Hand & Body Lotion Review
Product Claims: Enliven Dry skin lotion with Vitamin A & E helps maintain the skin's natural moisture level leaving it soft and smooth
Direction for Use:- Apply lotion generously and as frequently as you like.
Caution: Avoid contact with eyes, if this happens rinse with clean water
Also available in these 2 variants:-
Enliven Skin Care Aloe Vera & Cucumber Hand & Body Lotion
Enliven Skin Care Cocoa Butter Hand & Body Lotion
Ingredients:-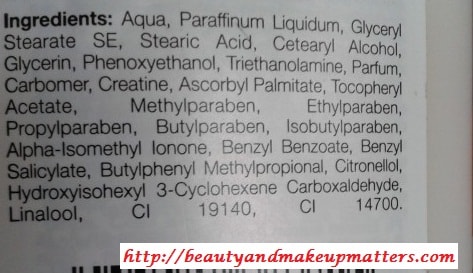 Price:- Rs.175 for 400ml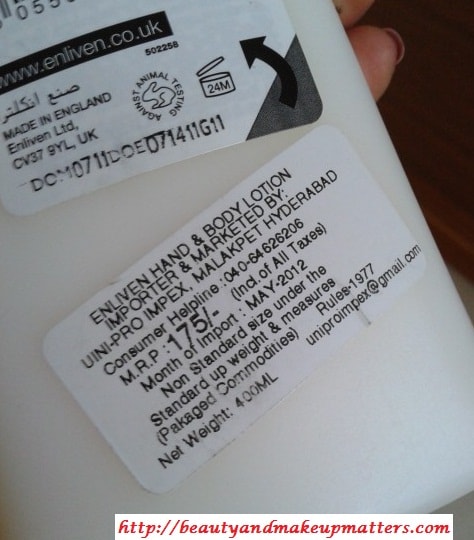 Packaging:- The body lotion comes in a huge rectangular shaped bottle. It a large translucent white colored bottle with a flip-top opening. The big bulky bottle is slightly difficult to use and also travel unfriendly but is sturdy and hygienic to use.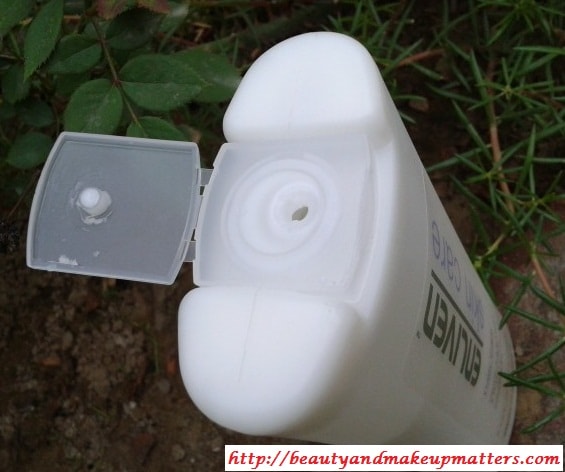 My experience with Enliven Skin Care Vitamin A & E Hand & Body Lotion:-
Enliven Vitamin A & E Hand & Body Lotion is a white colored creamy lotion with medium consistency. The lotion feels soft when spread with fingers. The consistency helps in applying it easily but it requires lots of efforts to get it absorbed completely into the skin.
At first, it leaves a slight white streaky layer on skin and feels bit oily till time it takes to sink into the skin. But after rubbing it for 2-3 minutes I was happy to see that it doesn't leave any residue and disappears into my skin leaving behind a smooth and moisturized skin without any oily or greasy feel.
The lotion has pleasant warm fruity smell which lingers on for few minutes. The fragrance is mild and subtly sweet which I like. The moisturizer did a good job in moisturizing my skin but I find I find it a little heavy for summers. Also, the warmth in its fragrance makes it more suitable for winters.
Swatches:-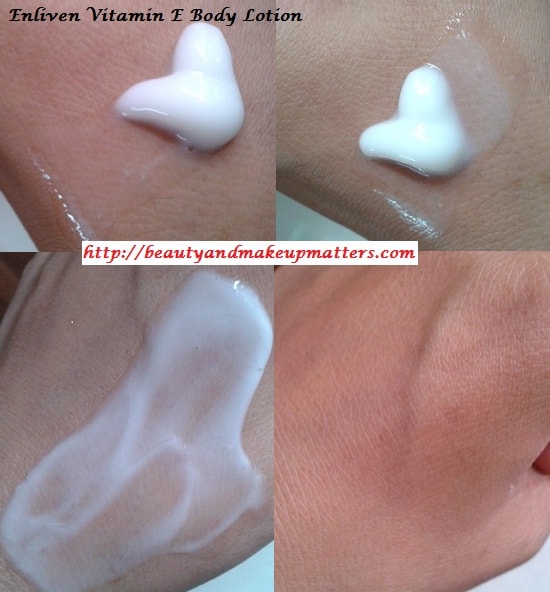 Pros of Enliven Skin Care Vitamin A & E Hand & Body Lotion:-
Hygienic Flip top and see through plastic packaging which enables you to see the amount left in the bottle
Flat top and rectangular shape is ideal for keeping the bottle upside down
Silky soft texture which smoothens out easily all over the body.
Lovely fragrance
Doesn't leave any slippery layer on skin when absorbed entirely.
Moisturizes my dry skin well
Economically priced
Enliven Products are not tested on animals
Also available in small 100 ml packaging
Cons of Enliven Skin Care Vitamin A & E Hand & Body Lotion:-
Contains all sorts of parabens and also they are listed higher in the ingredients list
Take hell lot of time to get absorbed and I have to keep rubbing it against my skin for 3-4 min
Doesn't contain any SPF.
Enliven products are not easily available in stores
Long bulky bottle which isn't travel friendly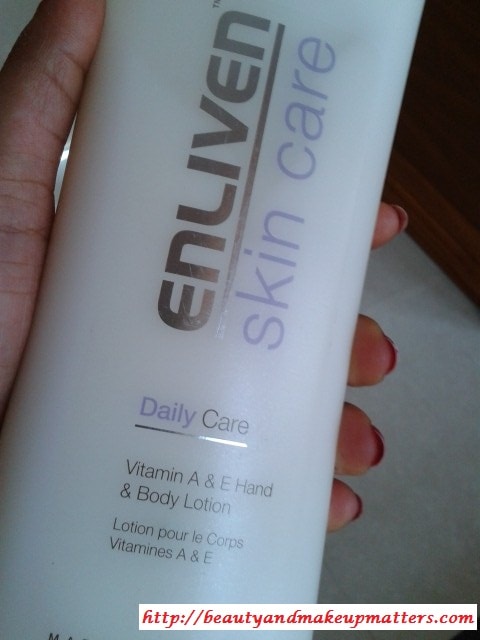 Body Lotion you might like to check out:-
Recommendation:- Enliven Skin Care Vitamin A & E Hand & Body Lotion has medium consistency but it takes ages to blend completely into the skin. It feels a little greasy and also leaves a white streaky layer when spread. The greasiness reduces after it gets absorbed when rubbed constantly for 4-5 min which is very painful. It has a nice fruity smell which isn't overwhelming. I find the fragrance and the feel of the body lotion to be better suited for winters. Overall, it is an inexpensive body lotion which has average moisturizing property.

If you are looking for some nice smelling but affordable body lotion for winters and don't mind the time it takes to get absorbed, it can be given a try.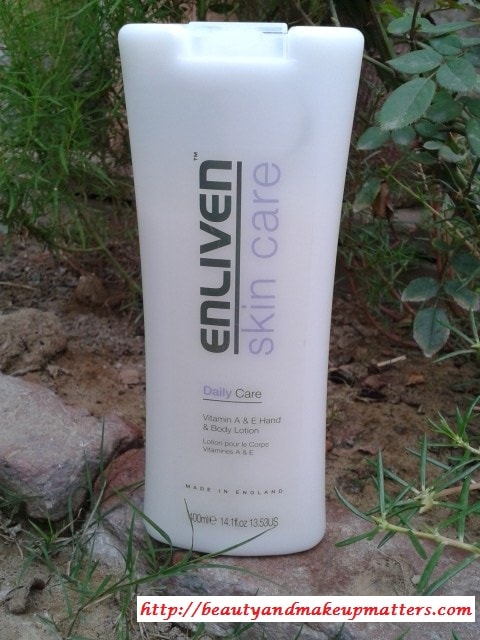 Rating:- 2.9/5
Have you tried Enliven Skin Care Vitamin A & E Hand & Body Lotion? Have you been able to find a paraben free moisturizer?