Enliven Natural Fruit Extracts Raspberry and Red Apple Conditioner Review
I have an oily scalp but dry and thick hairs which are highly unmanageable. I have to follow shampoo with a good conditioner to tame my tresses. There is huge number of conditioners available in the market with beautiful packaging's and tall claims but most of the conditioner claiming to give lustrous, shiny smooth hair in a single wash contains silicons.
Earlier, I wasn't aware of the bad effects of silicons in hair care products but the day I got to learn about its damagerial effects on hair I was aghast. I was ignorantly feeding my hair with such an unhealthy food (silicons). Since then, I have been looking for silicon free hair care products, which was not an easy task and one good day I stumbled upon Enliven conditioners.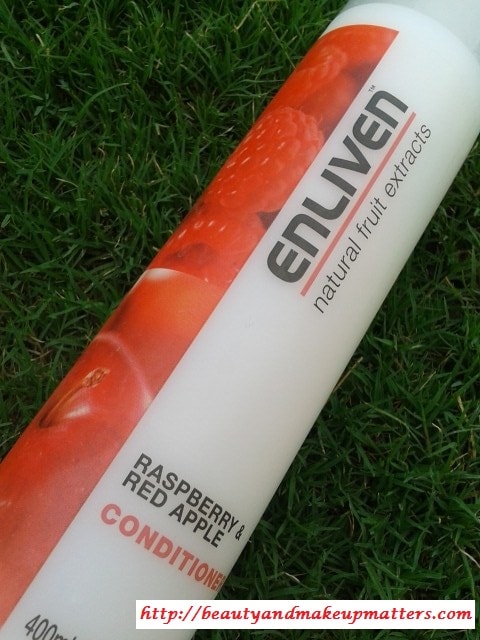 Silicon harmful effects on hair :- With regular usage of Silicon based hair care products a thin layer builds up on hair which prevents any other product to reach to the hair core. So, you might be applying packs and oil to nourish your hair but in reality nothing is really reaching to them.
Brand : Enliven is UK based brand. It manufactures a modern range of high quality health & beauty products.
Price: Rs.160 for 400 ml(14.1 fl.oz)
Shelf life:-24 months from the Mfg date.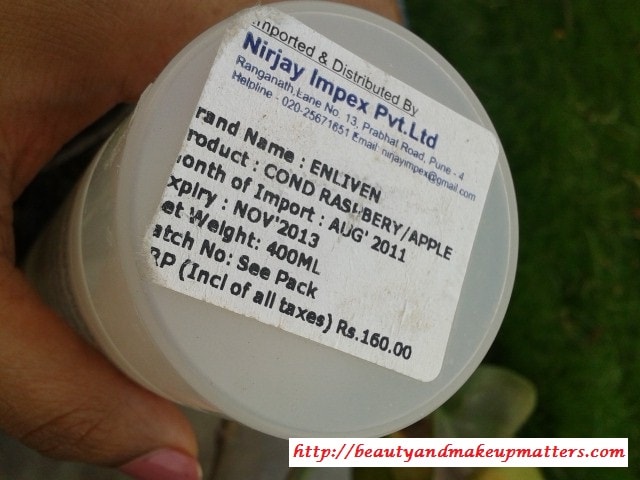 Available in four different variants:-
Raspberry and red apple.
Kiwi and fig.
Coconut and vanilla
Mango and passion fruits
Ingredients:-Aqua, Cetearyl Alcohol, Cetrimonium Chloride, Parfum, Rubus Idaeus, Pyrus Malus, Panthenol, citric acid, Phenoxyethanol, Methyldibromo Glutaronitrile, Methylparanben, Sorbitol, Propylene Glycol
Product Claims:-Enliven conditioner has been specially formulated with natural extracts of raspberry & red apple to leave your hair soft, full of luster and easy to comb.
Packaging:- It comes in a translucent white cylindrical plastic bottle with a screw cap. The bottle carries the picture of Apple and mouth-watering raspberries which make me drool. The bottle looks pretty in my bathroom shelf.  I liked the bottle but the screw cap could have been replaced with a flip-top.

My Experience with Enliven Raspberry and Red Apple Conditioner:-
Texture/Consistency:- The conditioner is translucent white in color. It has a creamy texture and workable consistency neither thick nor runny. The condition spreads easily and gets applied evenly on hair. The conditioner foams slightly compared to my "FabIndia Avocado Conditioner" which doesn't foam at all.
Fragrance:-As soon as I unscrewed the cap my nose was filled with its sweet fruity smell. I fell instantly in love with its fruity smell. I really have to restrain myself from tasting it :P. but the smell doesn't stay from long and vanishes as soon as the conditioner is rinsed off the hair.
I am using it with Matrix Biolage Ultra-Hydrating shampoo and I must say that my hair texture has improved. My hairs are lot more manageable and look healthier.
Don't Miss to Checkout:
Pros of Enliven Raspberry and Red Apple Conditioner:
It gets rinsed off easily leaving no residue.
My hair feels softer, smoother and shinier and that too without any harmful buildup.
I love its fruity fragrance. It smells delicious.
It doesn't give greasy or oily feel to my hair and also kept my scalp oil-free for good 2-3 days. My hair which tends to weigh down the next day after the wash sustained their volume this time.
Silicon free.
Cruelty free as Enliven does not test on Animals.
Cons of Enliven Raspberry and Red Apple Conditioner:
I feel packaging could been better. Either a pump dispenser or flip-top could have done the job right.
Availability might be the only issue. It is not easily available in stores but can be bought from some of the online shopping websites.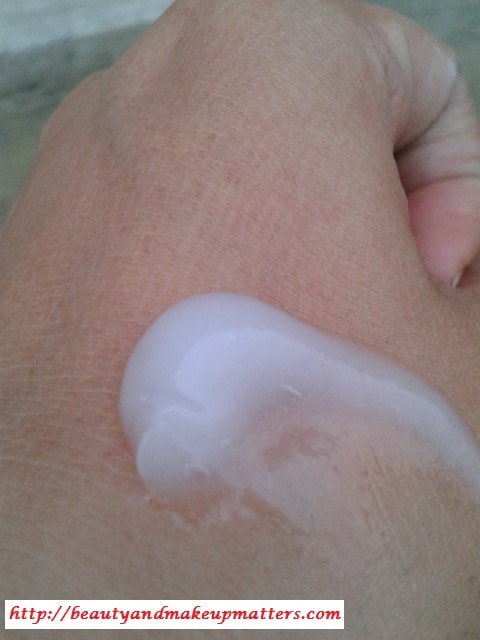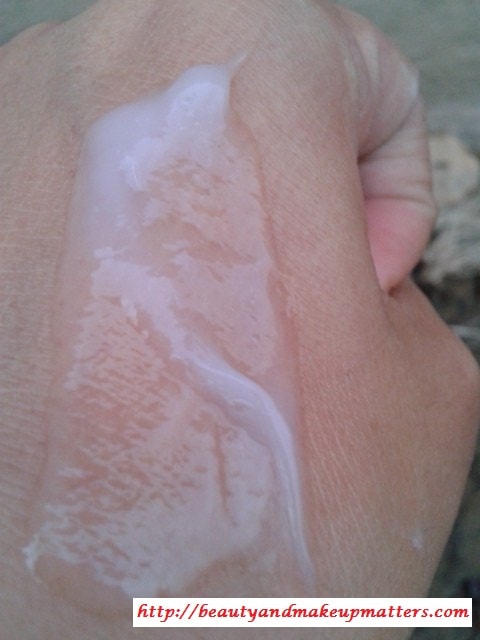 Recommendation:- I would recommend Enliven Raspberry and Red Apple Conditioner to all who are looking for a silicon free conditioner. This conditioner is going to give you smooth and shiny hair with no harmful buildup. People who suffer from oily scalp problem like mine are going to love this conditioner. I think those with dry hair/ dry scalp can also give this a try

The amount is huge and I don't think I would be able to finish this off in the coming 6 months. but will buy this again and would like to try its other variants too.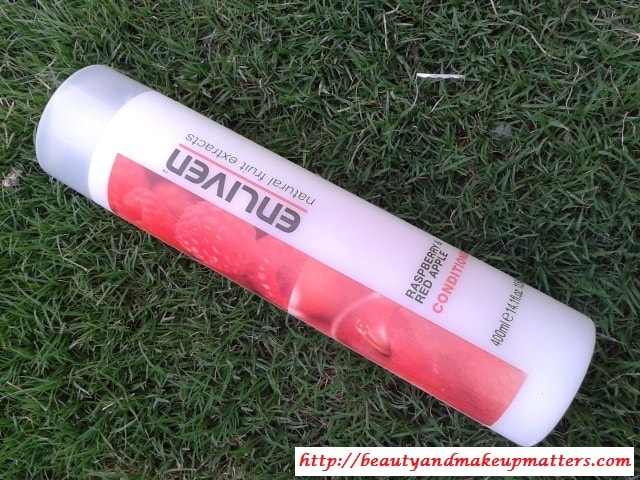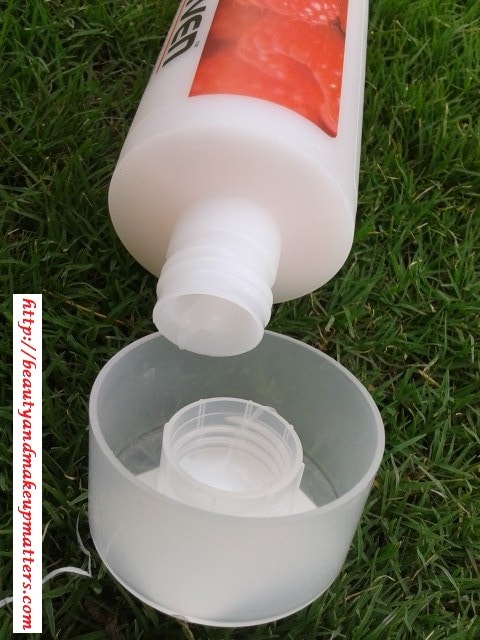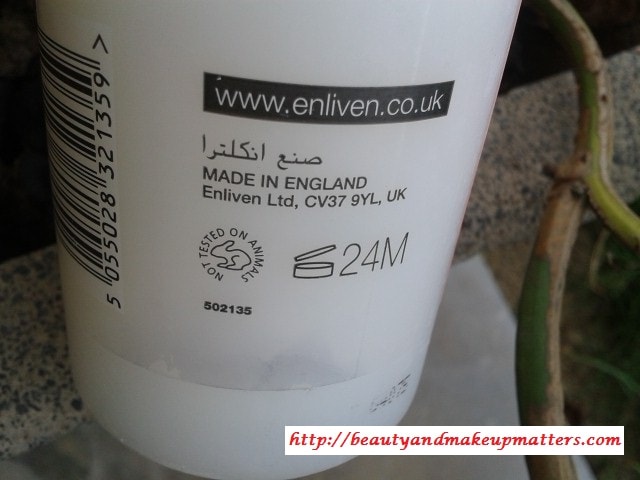 Rating :- 4.5/5
Have you tried Enliven Raspberry and Red Apple Conditioner? Which conditioner do you use? Are you game for silicon-free conditioners?