Ellis Faas Lips: L308, L409, L104, L201 Lip Colors Review
Hey Beautiful,
Today I will be introducing you to a new brand on my blog "Ellis Faas", Ellis Faas is an international makeup brand. I got to try their lip colors, the Ellis Faas Lip colors which come in 4 different finishes. So, lets see how I liked these Ellis Fass Lips on me.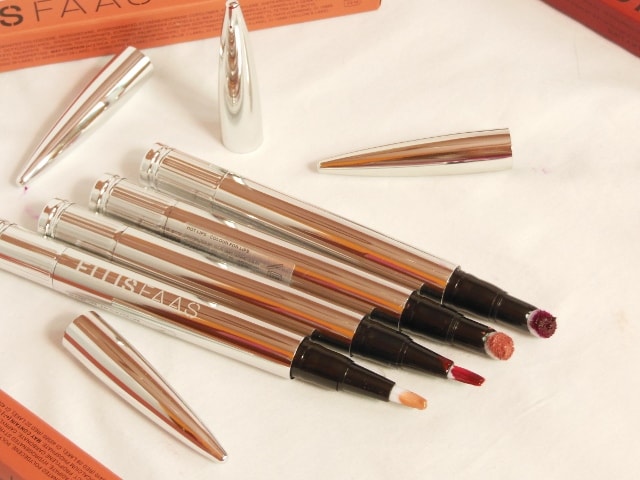 About Ellis Faas: Ellis Faas is cited as "one of the most influential make-up artists of her time" by Vogue Paris. She has worked with the world's most pre-eminent fashion designers, photographers, stylists, hairdressers and models. Ellis' work has been published on the covers of the world's best-known fashion magazines. Additionally, Ellis has worked for make-up brands, such as Clinique, Lancôme and MAC Cosmetics. In 2007, the way was paved for her to create her own brand: ELLIS FAAS.
Product Description: ELLIS LIPS:
Four textures, 36 colours
ELLIS LIPS offer a range of looks, from stained and subtle to vivid and glossy.
ELLIS RED, the ELLIS FAAS signature colour, is available in all three textures: Creamy Lips, Milky Lips, Glazed Lips and Hot Lips.
ELLIS LIPS products are lightweight, long-lasting and easy to apply. Paraben-free and loaded with Vitamin E, they also blend into the lips without leaving a sticky residue, leaving the lips soft and conditioned.
A "Human Colour" and therefore suitable for each skin tone, age or style.
No scent. No taste. No parabens. No animal testing.
Creamy Lips:
WHAT – A long-wear lipstick that provides pure colour, and a shiny finish that lasts overtime. Superior comfort both in application and on lips. Plumping actives improve hydration and smooth your lips.
WHY – For classic definition: the texture of this highly pigmented, covering lipstick gives great definition to your lips, both as a fully covering shade, but also as a mere stain.
Glazed LIPS
WHAT – A highly-pigmented lip-gloss for an ultra-wet, yet long-lasting splash of colour that combines transparency and intensity. Non-sticky, so providing superior comfort both in application and on the lips. Plant seed oils improve hydration and protect your lips.
WHY – A mega-shiny gloss to bring out your lips to the fullest, both as a covering shade, but also as a mere stain.
Milky LIPS
WHAT – A long-wear, fluid lipstick that provides highly-pigmented colour, and a glossy finish that lasts overtime. Superior comfort both in application and on the lips. Plumping actives improve hydration and smooth your lips. Especially loved by women who do not like to feel lipstick on their lips.
WHY – The light texture of this highly pigmented, covering lipstick gives great definition to your lips, both as a fully covering shade, but also as a mere stain.
Hot LIPS
Hot Lips is Ellis' latest revolutionary texture for the lips. Because it's absolutely packed with pigment, you'll only need a tiny bit of the non-greasy Hot Lips to add vibrant colour. Hot Lips are extremely longwearing, without the risk of drying out your lips. A little goes a very long way!
How to Apply: Apply ELLIS FAAS Lips with the applicator first by painting the lips with just a small amount of lip color, then fully load the applicator to fill inside of the lips. Ellis Fass Lips is also great for a more stained effect: just load a tiny bit of the lip color onto the applicator, apply and blot for a stain.
Ingredients: Active Ingredients- Vitamin E (Tocopherol), Candelilla Wax, Prune Seed Extract, Vitamin C, and Omegas 3 and 6.
Price: $35
Packaging: Ellis Faas Lip Colors comes in a color coded cardboard box carrying all the details of the product. The lip color is packed in a shiny silver chrome finished metallic pen with a long cap which looks like a big bullet;). Two of the lip colors have Sponge tip applicators while the other two have brush applicators but in both the cases the pen needs to be twisted from the bottom for the product to come out. It is a little messy as you can't control the amount so clean the sponge after each application to get a smoother application next time.
My Experience with Ellis Faas LIPS Lip Colors:
ELLIS FAAS Lip colors come in 9 shades in each finish. I received 4 shades from the collection in different finishes.
One common thing in all of these lip colors is their fragrance. Yes they do have a faint scent which is delectable. I usually like my lip products to fragrance free but for the first time that I really loved and enjoyed the scent.. I actually wanted to taste it because it smells so delicious. 😀
So, let's see how they performed on me and whether I love them or not.
ELLIS FAAS Lips Lip Colors:
Ellis Faas Glazed Lips:  
I got in the shade L308 which is very light muted brown. The texture is more of like a gloss with creamy finish. The formula is immensely moisturizing but the pigmentation is on the sheer side. It is non-sticky but if layered it tends to slip outside lips. I liked the finish and formula of the gloss but the color just doesn't work for me as its too light for my warm skin tone.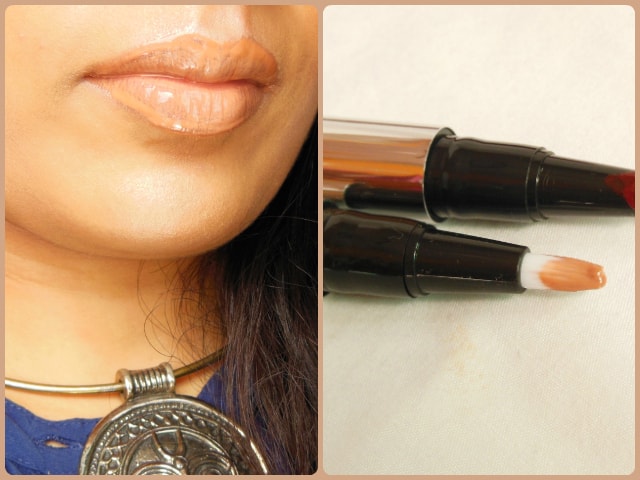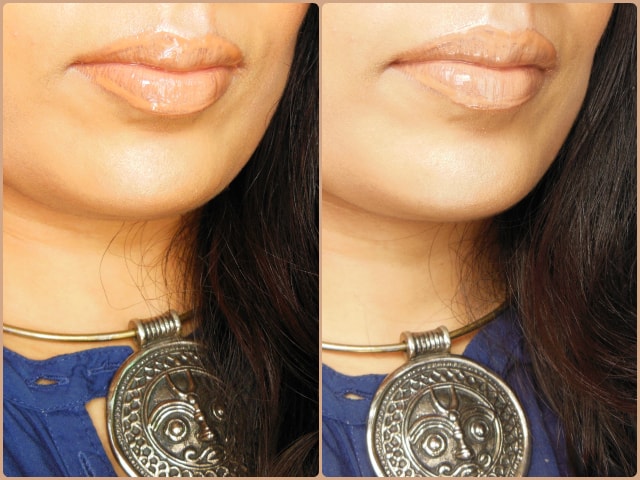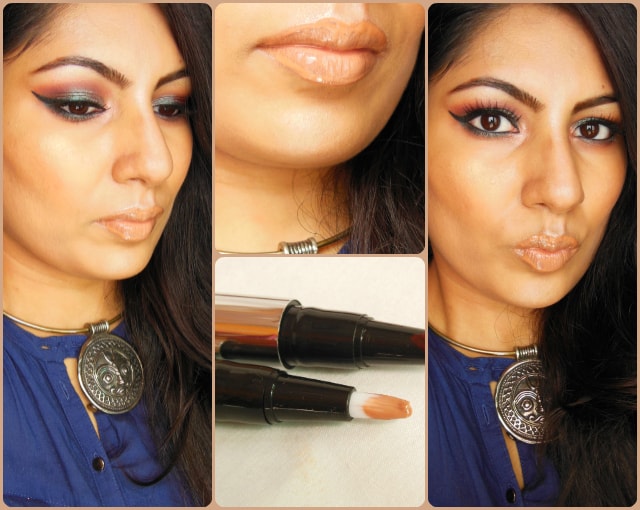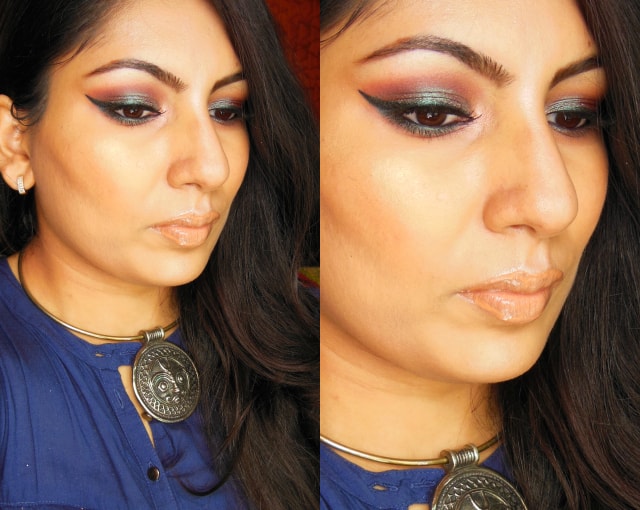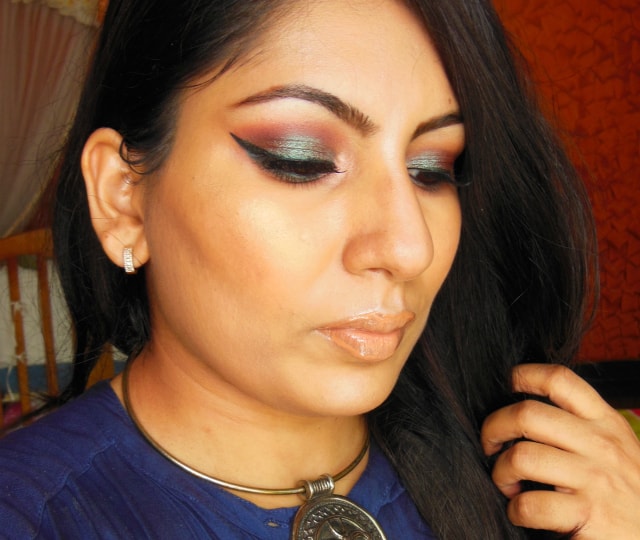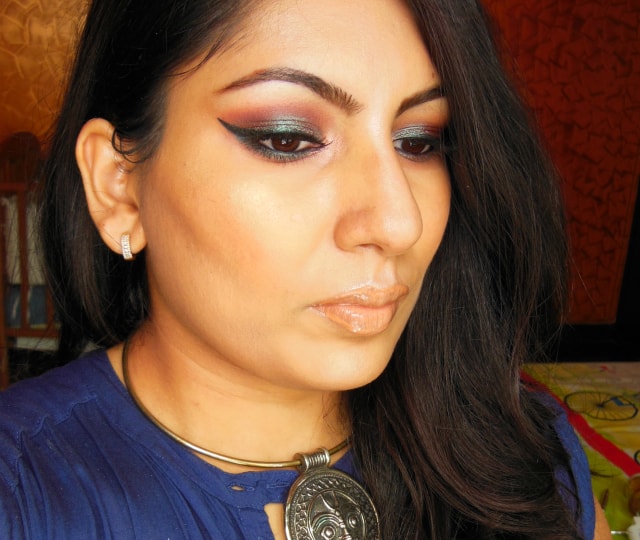 Ellis Faas Creamy Lips:
I got it in the shade L104 which is dark maroon red shade. It is bold red shade and perfect for fall winter season. The texture is quite thick and creamy but it doesn't have any sticky feels so it's very comforting on lips. The formula is richly pigmented and I just need a little bit of it to give an opaque coverage to lips. It makes the lips look rich and plump when worn in full bloom. Though I like to blot it down and wear as a stain for a more wearable look. It feels very hydrating on lips and even after blotting down it has a subtle creamy shine. It is essentially a gloss so it lasts for 3-4 hours on me. The formula doesn't stain lips so have to reapply once it's gone.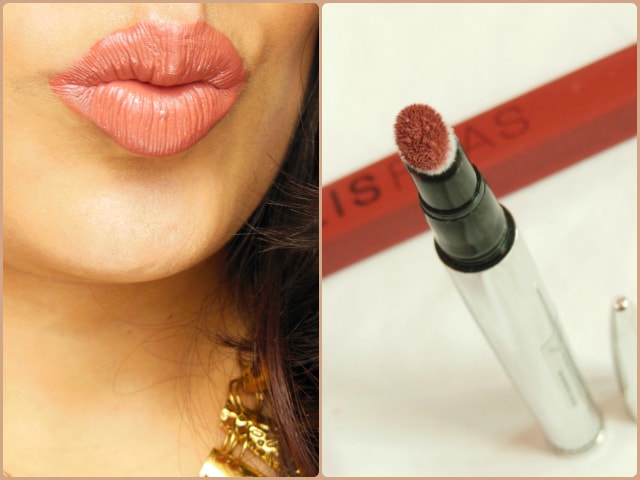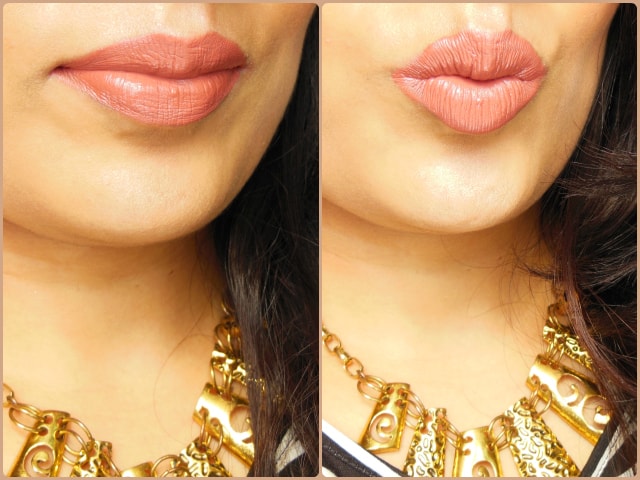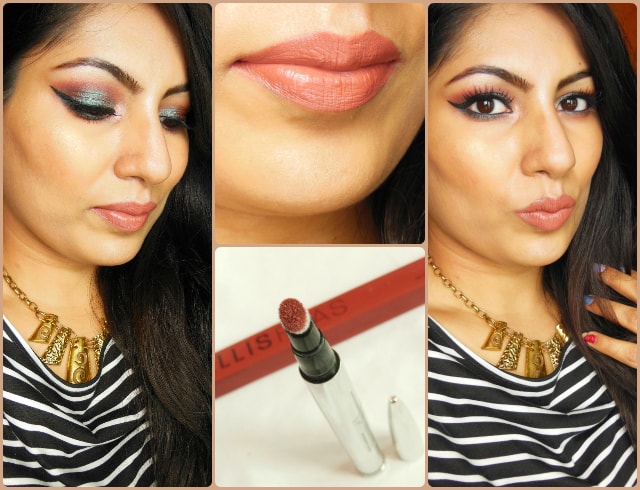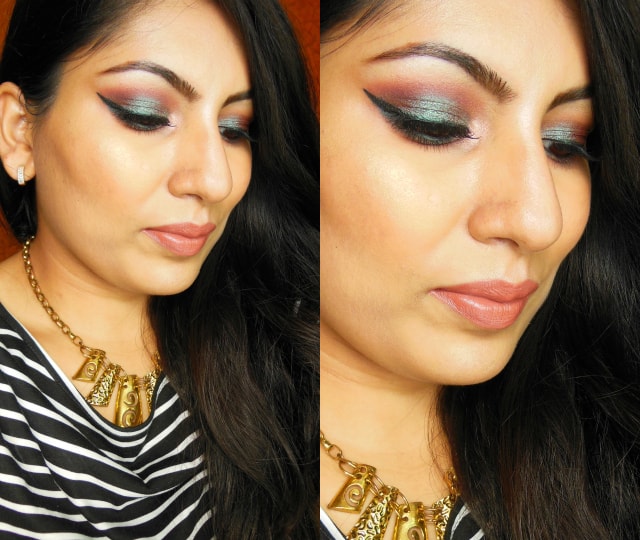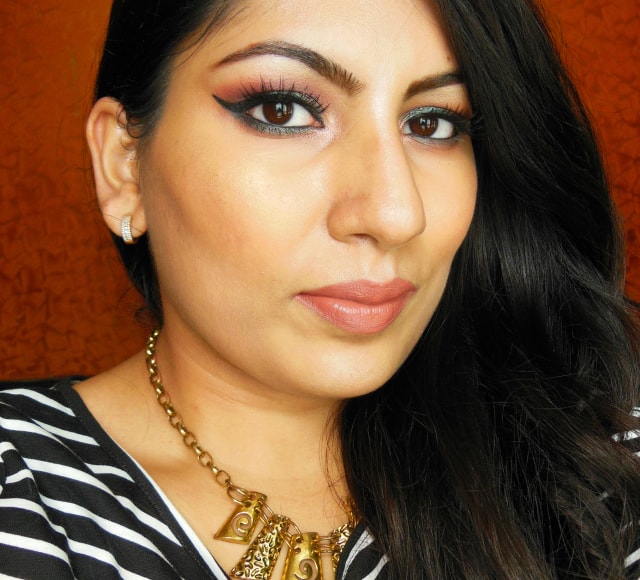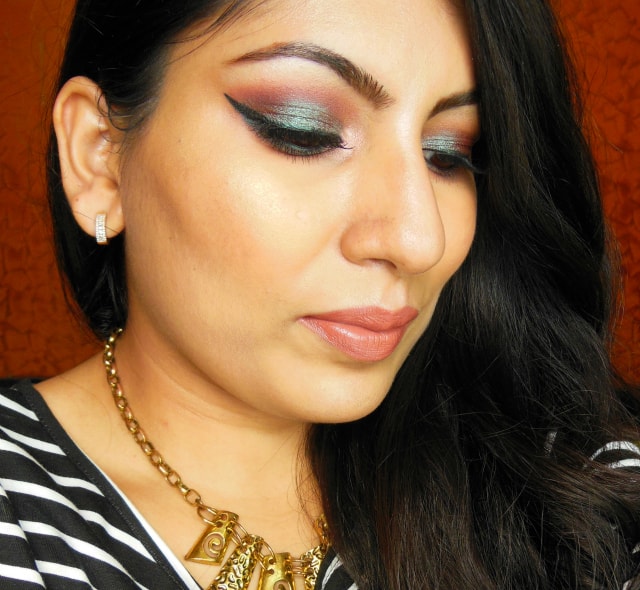 Don't Miss to Checkout:
Ellis Faas Milky Lips:
I got it in the shade L201 and it is beautiful warn brown shade and is definitely my favourite from the lot. It comes with sponge tip applicator and has medium thick creamy texture. It glides on smoothly on lips giving an even color coverage. The formula is packed with pigments so one swipe gives a rich color. It has a liquid lipstick types formulation as it dries to an almost finish on lips. But the best part is, it doesn't feel drying on lips. I didn't experienced feathering or the lipstick settling in fine lines which is awesome. I love.. love .. love it!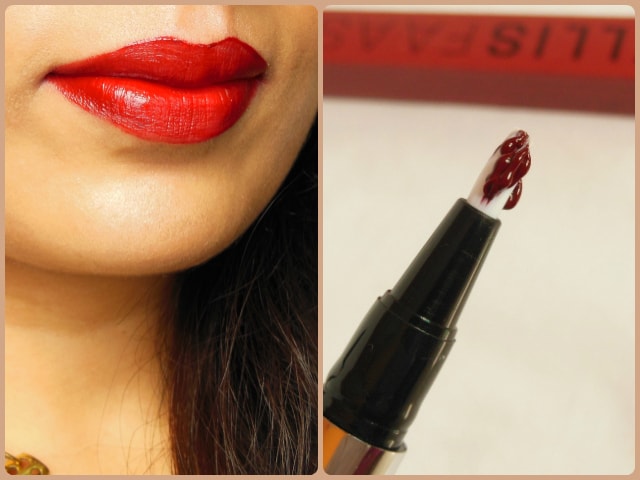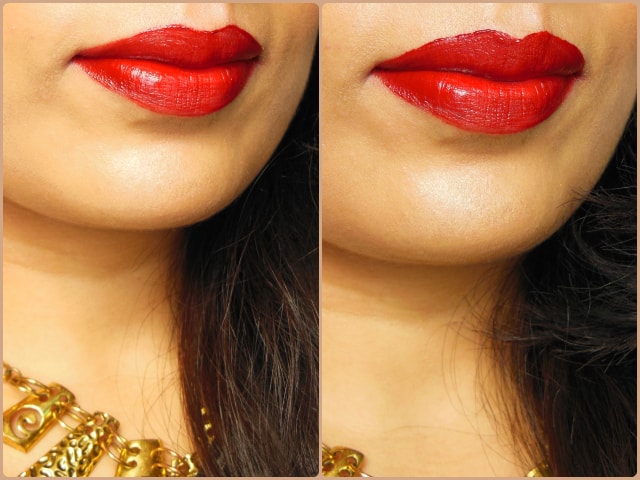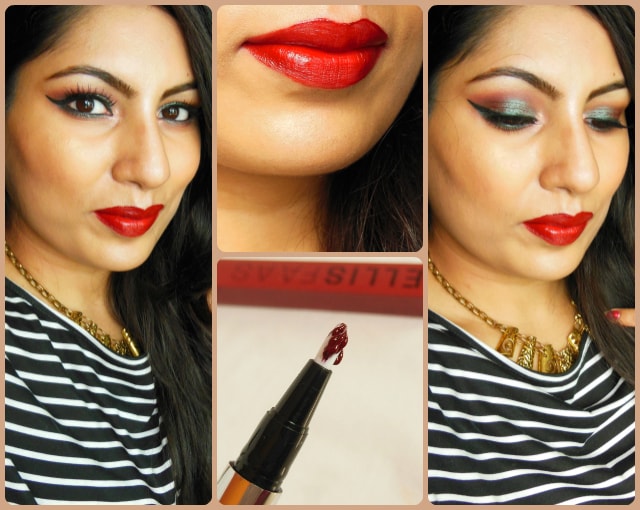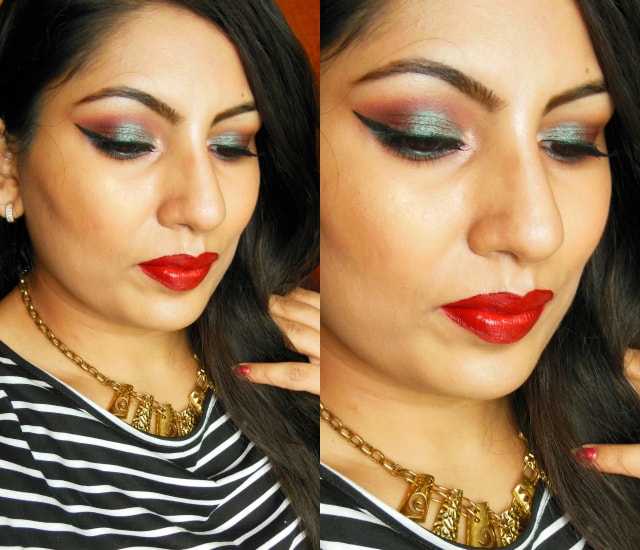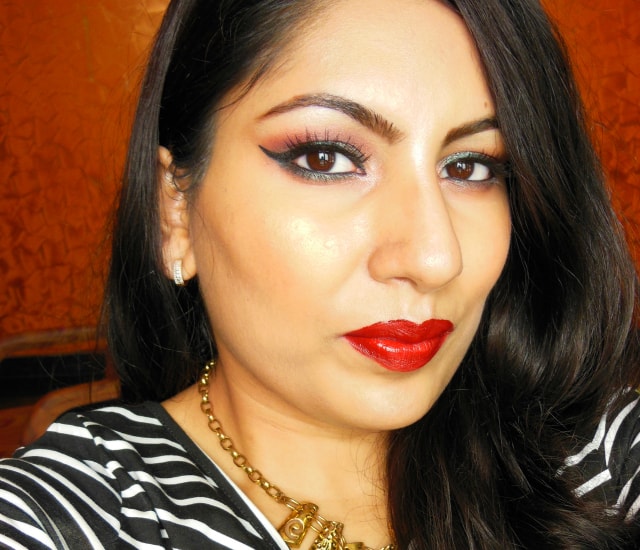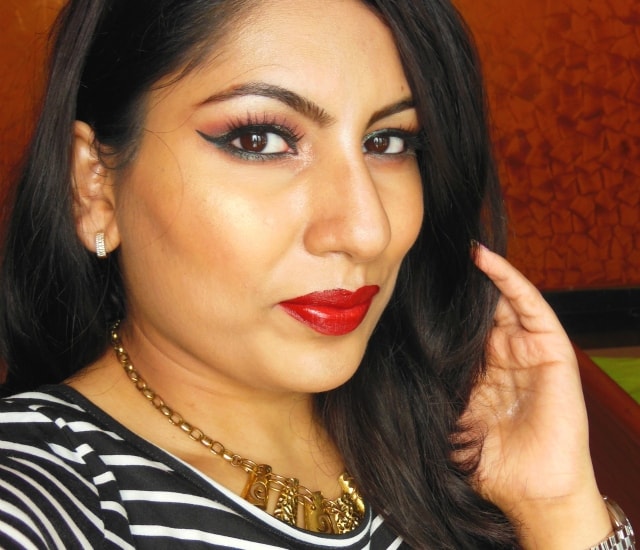 Ellis Faas Hot Lips:
I got in the shade L409 which is dark hot pink shade. . It appears almost burgundy purple in tube but comes up as rich Fuchsia pink on lips. It again has a sponge tip applicator and has a similar creamy texture as the Ellis Faas Milky Lips. The formula is insanely pigmented and it's definitely one of the richest lipsticks I have ever tried. They have a beautiful creamy finish which feels comfortable on lips. I prefer to apply it using fingers than the applicator directly as I can easily go wrong with this. Not only the color pay off was unbelievable, the longevity of this formula is amazing. It lasts for hours and even after fading it leaves a rich pinkish stain on lips. It never sets to a matte finish but has a slight creamy sheen owing to it's moisturizing formula. It does transfer when touched but not crazily like lip glosses.. Love the formula.. <3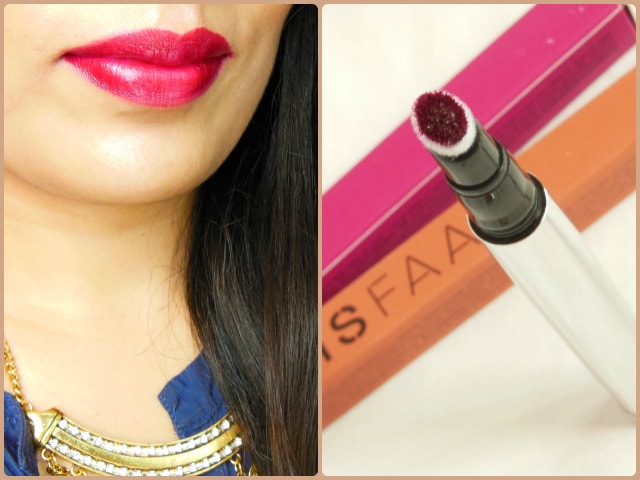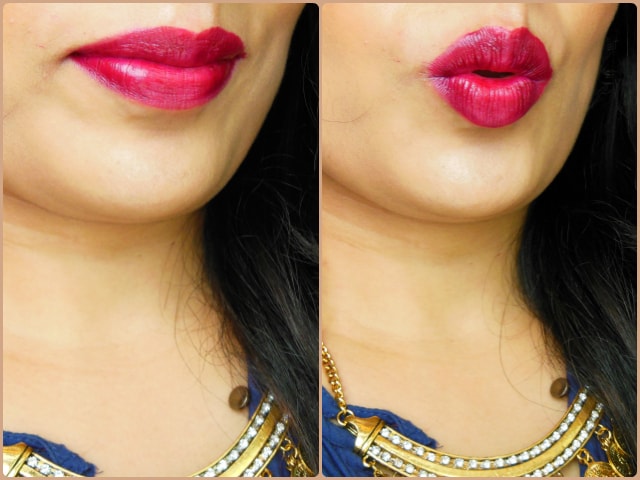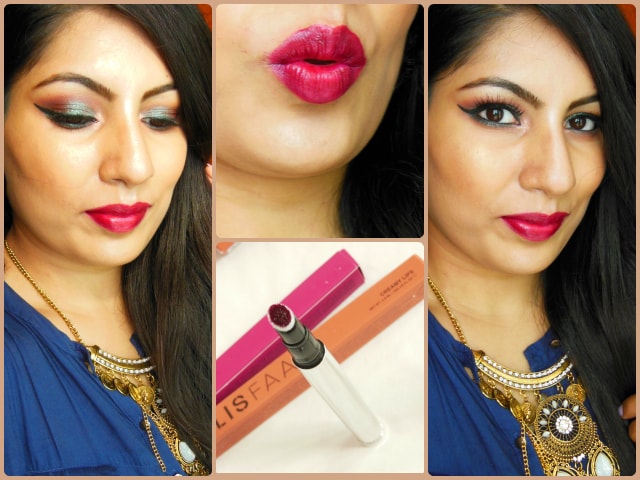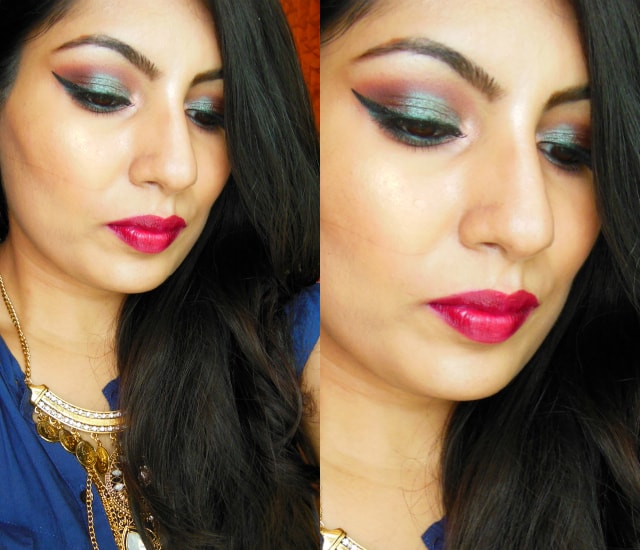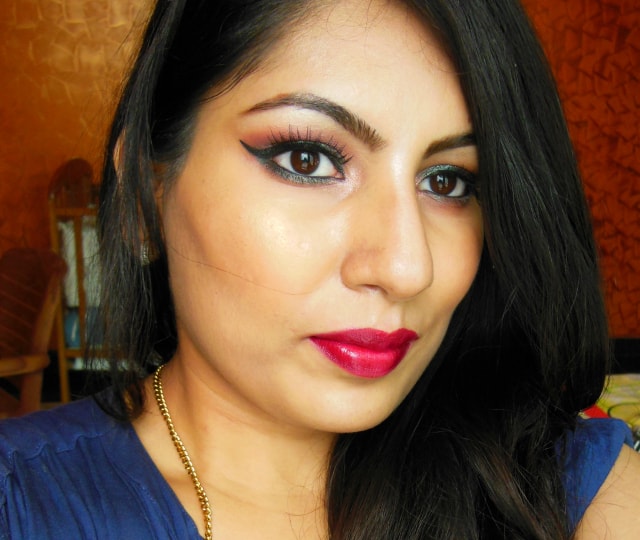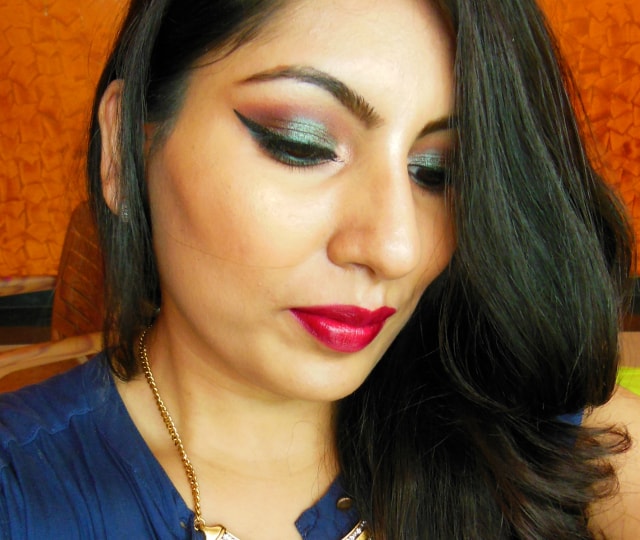 Recommendation: Ellis Faas Lip Colors comes in a gorgeous sleek, bullet style packaging which adds that X-factor to them. My favorite one is Ellis Faas Milky Lips but the Ellis Faas Hot Lips is also close. If you are a fan of lip glosses than Creamy Lips and Glazed lips will be your best buddy. Each finish has 9 stunning shades so you can pick your favorites. These can be termed as liquid lipsticks with matte, creamy and glossy finishes. I am really amazed by their formula which is so freaking pigmented especially the HOT Lips. I also love that they feel comfortable and are super hydrating, so my lips never cringe or crack during the day. And on top of all this, they are infused with a beautiful scent which makes my lick my lips.. it smells so delicious! I know they are expensive and cleaning up the brush is a pain but try at least one of them and you will get the hang of them, you deserve these luxurious lip colors. Recommended!
Rating:4.5/5
Have you tried Ellis Faas Lip Colors? Which is your favourite shade among these? 
PS: Products sent by brand for consideration