ELLE18 Lip Smoothie – Melon Flame Review,  Swatches
ELLE18 Lip Smoothies are launched with the ELLE18 color bomb range. I found this lip smoothie resting in the corner of a drawer during one of my make-up stash cleaning drives. It has been lying there, unused for almost a year. So finally, I decided to review it before it reaches its expiry.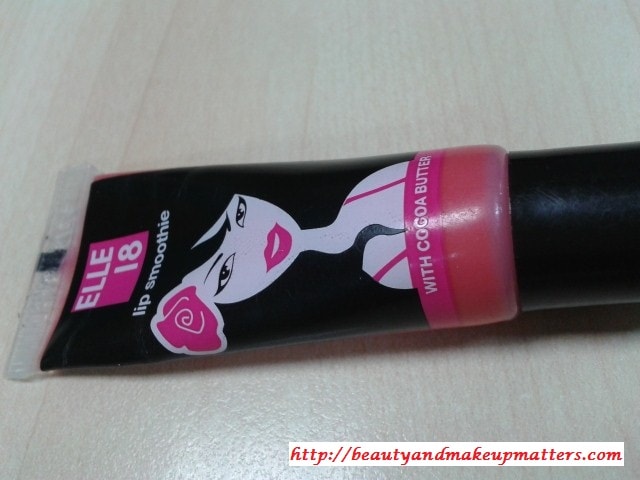 Product claims:- Deliciously beautiful lips in yummy fruit favours. Smooth, glossy and super kissable.
Ingredients:- : Only cocoa Butter is mentioned and no details about the other ingredients is listed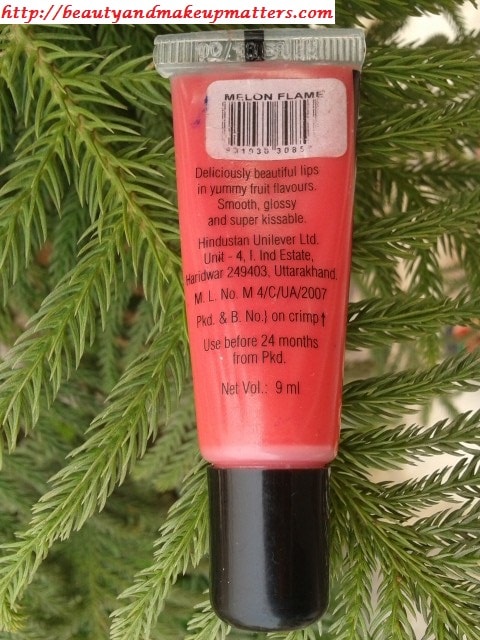 Shades Available:
1) Burnt Choco
2) Peach AfterGlow
3) Vanilla Heat
4) Berry Bomb
5) Melon Flame
6) Strawberry blast
Price:- Rs.85 for 9ML
Shelf Life:-  2 years from the Mfg date.
Packaging:- The gloss comes in a see-through plastic squeeze tube with black screw cap. The tube carries pictures of a girl cartoon featuring pink lips. It has a slant tip which makes the application easy. The packaging is easy to use but looks cheap.
My experience with ELLE18 Lip Smoothie- Melon Flame:-
I got this lip smoothie in Melon Flame shade. The name "Lip smoothie" is quite unique but in actual it is just a gloss with slight moisturizing properties. It is shimmer free which appears pink in tube with a hint of plum but goes sheer on lips. It is not highly pigmented and barely provides any coverage or color to the lips. It goes light on lips and looks decent. It can also be worn over lipsticks to get that creamy shiny effect on lips.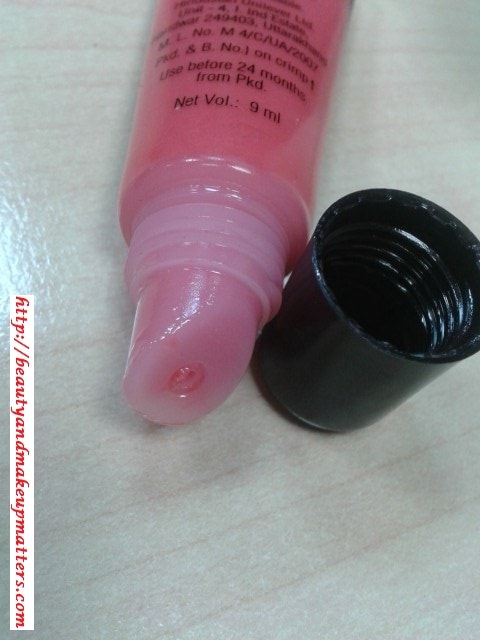 When I try to squeeze out the smoothie a layer of transparent liquid comes out before the actual gloss. This oily liquid makes for the runny texture of the smoothie but really make me think about the quality of it. The gloss is slightly sticky but not gooey. It gives a mild cooling sensation for few minutes after application. Contrary to its name it doesn't have any fruity fragrance or taste. The staying power is also not great and doesn't stay more than 2 hours on lips without food and water.
Don't Miss to Checkout:
Swatches:-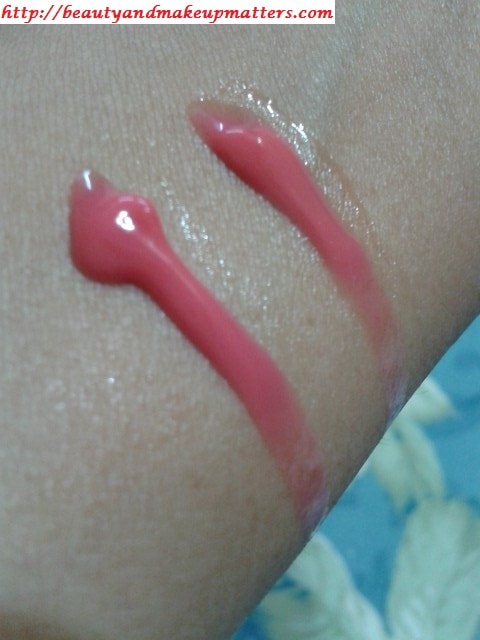 Quickly coming to the Pros and Cons of ELLE18 lip smoothie.
Pros of ELLE18 Lip Smoothie- Melon Flame:-
Available in 6 delicious flavors.
Easy application with slant tip.
Absolutely non-sticky application.
Contains Cocoa Butter which helps in making lip soft and smooth.
Shimmer free gloss which fades away evenly
Inexpensive
Can be paired with lipsticks.
Ignorable fragrance.
Cons of ELLE18 Lip Smoothie- Melon Flame :-
Low Staying power but cant complain much at such a price
Not highly pigmented. So, wont provide enough coverage to pigmented lips.
Elle18 products are not easily available but can found in some small street cosmetic stores. Also, available on some of the online shopping website.
Slightly sticky which is not problematic but the transparent liquid separation makes it difficult to get the actual gloss on lips.
Tingling sensation on lips post application
Recommendation:- Overall, ELLE18 Lip Smoothie- Melon Flame is an average product which can be given a try but definitely not a must have. At Rs.85 it wont hurt much to buy these unlike Nivea lip glosses which are almost double the price. If you want some non-sticky but glossy lip product than try this. You will like it for sure.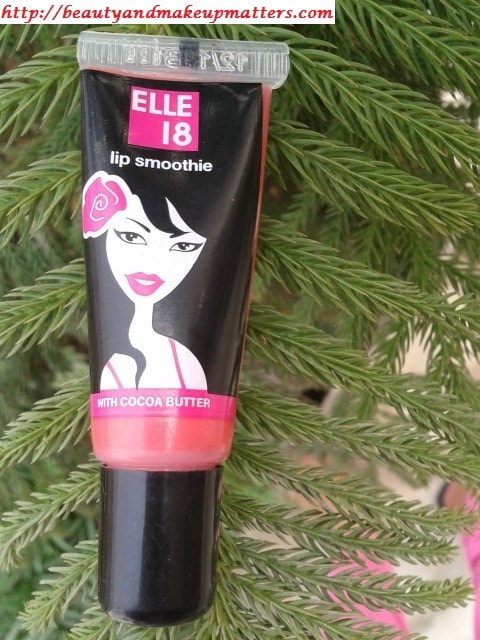 Rating:- 3/5
Have you tried ELLE18 Lip Smoothie? Which is your favorite product form the ELLE18 colorbomb range?