Elixir Shop SIF Hair Serum: For Dry and Fragile Hair
Dry and damaged hair is like the story of my life, no matter how expensive conditioner I use I still don't get the desired results. I was dealing with my hay like hair when I got an email from this brand called "Elixir Shop". I randomly browsed their website and was immediately tempted to try out their hair oils aka Hair serums. I have using this Elixir Shop SIF Hair Serum for almost 2 months now, so lets just see what I feel about this one!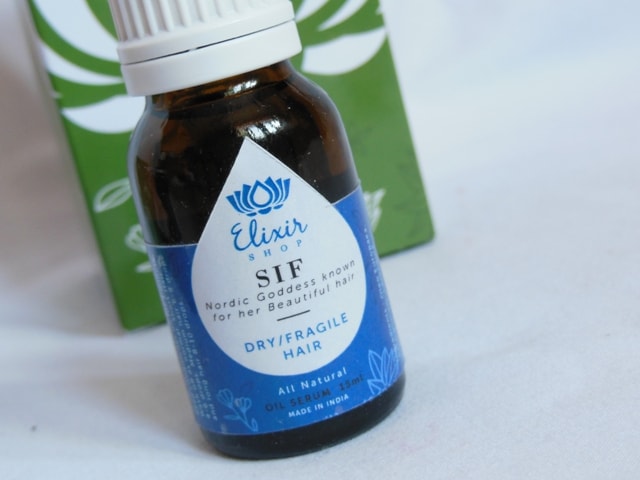 Product Claims: Sif contains select essential oils that go into the roots and the hair shaft to nourish and hydrate the hair. This serum, repairs the damage caused to the hair and over time, it improves the hair texture and brings a shine to the hair.
Add a few drops of the serum to your conditioner and apply to the length of the hair, avoiding the scalp (will make the scalp oily). Keep conditioner on for 1 minute then wash off as normal. For:
Short hair: 4-6 drops , Medium hair 6-8 drops , Long hair: 8-10 drops
A 30ml bottle will last approximately 4-6 months.
Ingredients: 100% natural, no chemicals or preservatives. Not tested on animals. Highly concentrated so usage is very little.
Directions for Use:
Add a few drops to your conditioner and apply to the length of the hair, avoiding the scalp (will make the scalp oily).
Keep conditioner on for 1 minute.
Wash off as normal.
Short Hair 4-6 drops, Medium hair 6-8 drops and long hair 8-10 drops.
Price: Rs 250 for 15 ml/ Rs.400 For 30 ml
Packaging: Elixir Shop SIF Hair Serum comes in a cardboard box packging carrying all the details regarding the product. I really like that the serum bottle comes sealed with a screw cap and a dropper within the box, so that the cap can be replaced with the dropper when one starts using the serum. Details and directions about the product are mentioned on the bottle too, just in case you want to go through them again in shower. It's just that it's a glass bottle and needs to be handles with care.
My experience with Elixir Shop SIF Hair Serum:
Elixir Shop SIF Hair Serum is a beautiful blends of natural oils and essential oils that work on nourishing the hair taking care of all the dryness caused by various chemical based hair products and not so nourishing hair care routine.
The first thing that I noticed about this oil is beautiful scent. The fragrance feels very soothing to the senses and doesn't smell like any of the essential oils I have used till date.
The texture of this oil is slightly on the thicker side, a bit like castor oil. The oil aka serum is to be used with any of the Hair conditioner which makes it easy to apply. I pour in 8-10 drop of this hair serum on my palms and then add a dollop of the hair conditioner, rub them together and run through my hair strands.
The best thing about this serum is that it is 100% natural and doesn't contain any preservatives or fillers. Just pure oils to pamper my hair!
Results: The hair serum washes of easily and doesn't make hair oily or slick at all. It actually hydrates them and adds a little bit of volume and shine. It never weighed down my hair. My hair feels softer, smoother and shinier. And that too without any chemicals. I absolutely love how it left my hair mildly scented and silky smooth to touch.
It is really a concentrated formula and I just need to use a small amount as detailed. Even after 2 months I didn't finshed 50% of it, which clearly proves that it does last long.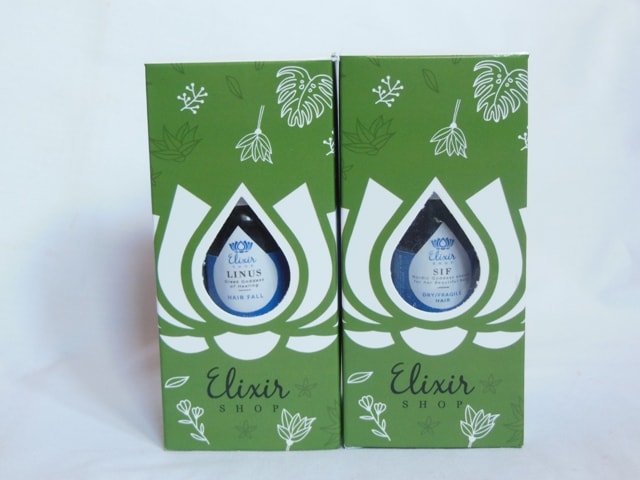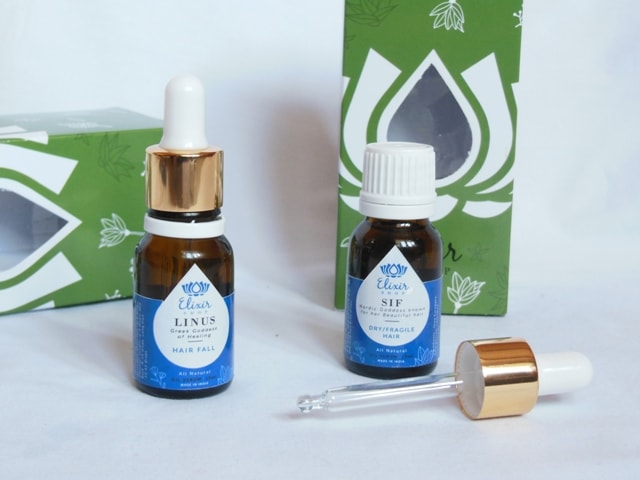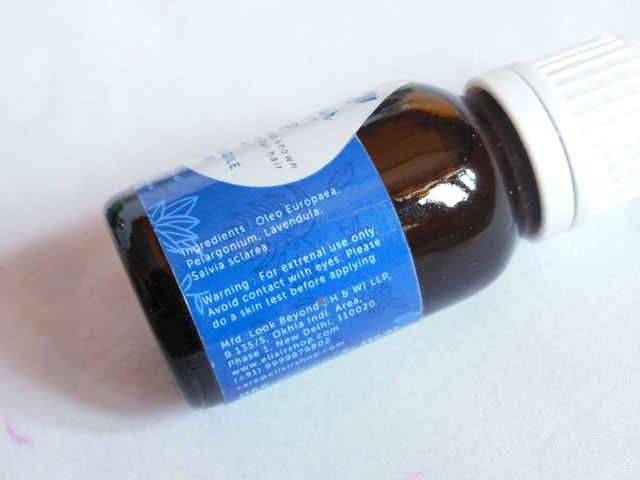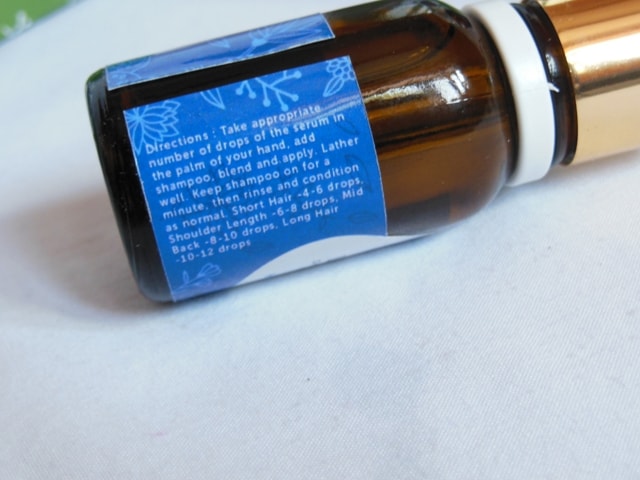 Elixir Shop offers a large number of oils for various skin and hair related problems. Checkout their website ( www.elixirshop.com ) and pick the solution for your skin problems!
Don't Miss to Checkout:
Have you tried Elixir Shop Hair Serum? Which is your favorite Hair Serum?
 PS: Product sent by brand but honest and unbiased opinion!