EARRINGS – AN INTEGRAL PART OF EVERY WOMEN ACCESSORY
Earrings are an integral part of a women's attire and her collection of jewelry. They add a perfect finish to her style and look. The reason being the ease with which it can be used either alone or when teamed up with a necklace or a pendant to add to the woman's beauty. This wonderful ornament goes with both casual and formal outfits, so whether one is a college going teenager or an independent working woman or a housewife; there is a wide range of choice in earrings that would meet one's need and taste.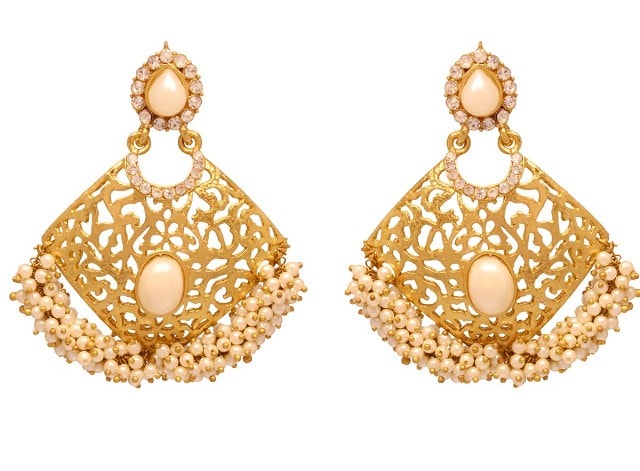 Like all other jewelry they come in a wide variety of shapes, sizes and designs ranging from small tops or Bali meant for daily use, to heavy danglers to be worn at parties, weddings or other major occasions like festivals and auspicious days etc.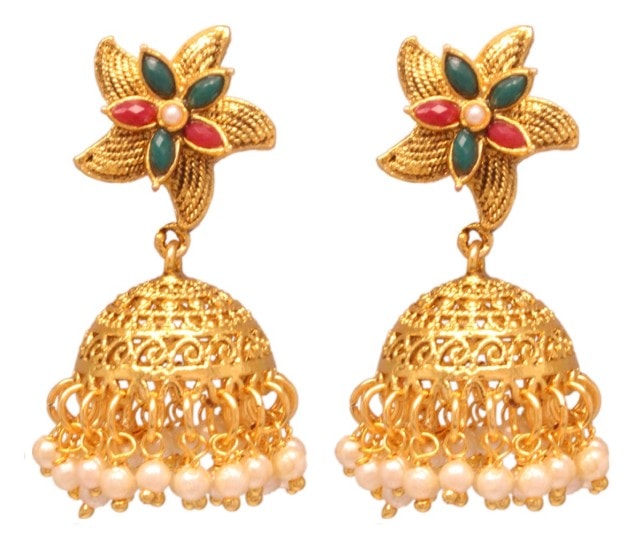 Jewelers nowadays come up with exclusive designs only to meet the growing demands using Kundan, Polki, lac and other semi precious stones with diamond, gold and silver being the evergreen. There is an option for artificial jewelry as well if one's pocket does not allow to go for those costly ones, with perfect finish and impeccable shine just next to those of the real precious ones.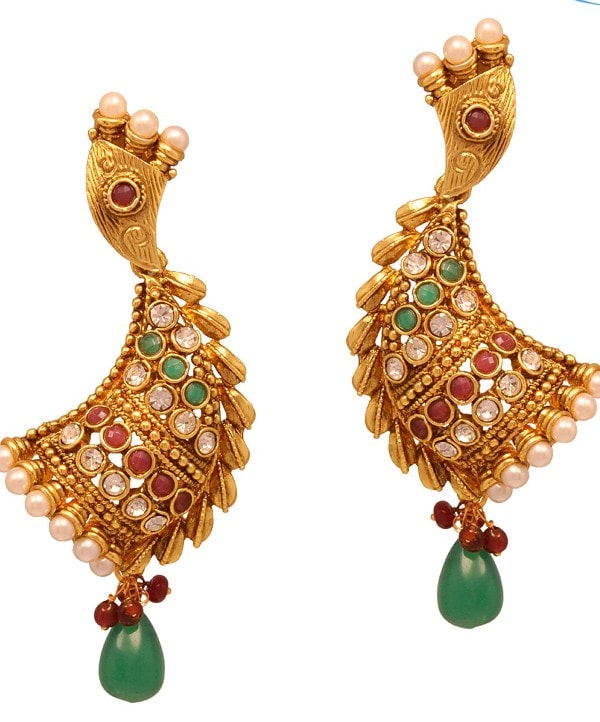 Furthermore, artificial jewelry is a safer option these days considering ever increasing rates of theft and crime in the society. An earring is one of those essentials of a women's or a girl's wardrobe, or more precisely her jewelry box that adds elegance, beauty  and charm to their personality when worn.
In today's time when the customer is given utmost importance, their needs and taste are very important  a number of earrings online shopping sites have come up with lucrative offers to woo their customers into buying their stuff online by offering not only a trendy range of earring but also quality customer support and service.
Both real and artificial jewelry can be bought with a click and the order gets parceled at door step. The best part of these deals is that these products also come with certain periods of warranty and the proper cash memo so one does not need to bother about any hassles after purchasing from the web.
Nowadays, we even have the option of paying by cash on delivery of the product so that we can negate the chances of paying for product damaged during shipping or careless handling. In fact there are big brand names in the market that offer junk jewelry, traditional ones or the real ones of precious metals and stones. Most appealing fact about them is that one can rely on their brand power before purchasing with negligible or nil chances of being cheated.
So all ladies out there and even men who want to gift something special to their partners, don't wait too long to grab a lovely pair of earring with only a few clicks!!
Image Courtesy: Zohraa.com