E.L.F Studio Powder Brush Review
I have bought quite a few of makeup brushes on my US trip but haven't reviewed any of them yet. So, today I am going to start with the review of makeup brushes with E.L.F Studio Powder Brush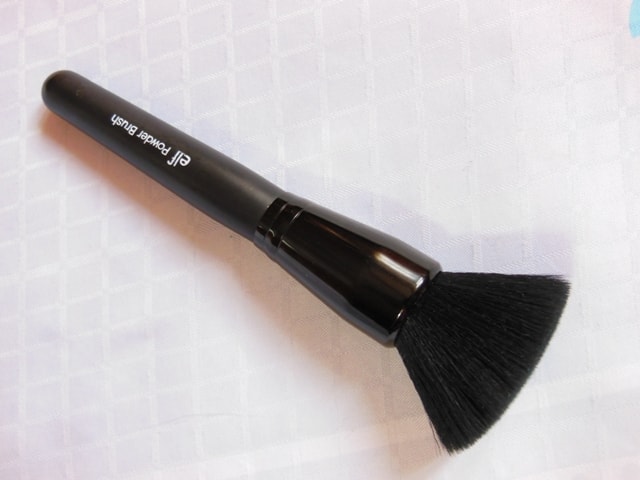 Product Claims: This new anti bacterial, synthetic haired Taklon brush is softer and more absorbent and can be used with wet or dry products. Be a professional makeup artist and create a flawless look with this e.l.f. studio brush! Creates a professional sculpted look. Full coverage colour. Use for powder or blush for perfect contouring
Direction for Use:- Dip the brush into powder and then tap off excess. Start near the hairline and work inward as to not over apply color.
Price:- $3
Packaging:- The brush comes in a transparent thick plastic cover with a paper carrying the details of the brush. The brush itself is made up of synthetic taklon fibers and has an all black packaging with black handle and bristles.
My experience with E.L.F Studio Powder Brush:-
E.L.F Powder Brush is a mid-sized flat-top brush but it is not a duo-fiber. The black colored bristles are nicely bunched together but aren't too firm or stiff but rather loosely coupled. The bristles are soft than feathers and feels like I am rolling a soft silky cloth around my skin.
It is marketed as a powder brush but the shape and thickness of bristles makes it a great tool for applying liquid and cream based products as well. I used this brush to apply compact (pressed powder) and loose powder in stippling motion to buff the powder into the skin. It did a great job at providing a smooth, non-powdery finish unlike powder puffs which makes us look like I have dusted powder all over my face.
It also works with liquid foundation but due to slightly loosely bound bristles it tends to absorb the product compared to firmly packed brushes and hence I need to use a little more amount, so dab it such that the product remains on the tips of the bristles. The densely populated bristles of the brush make it suitable for cream products like blushes and cream foundation as well.
It works well with both powder and cream blushes, just pat it lightly over the pan and start fanning it across cheek in an inclined direction starting from hairline towards the center of your face. It gives a natural blended look to the blush and you can never go wrong with the application but for more precise application, hold it close to the bristles forming a deep oval shape of bristles and then use it for application. The sturdy wooden black handle fits easily between fingers and offers a hassle free application.
I washed it 2-3 times and it didn't loose neither any bristle nor the color but because of its dense shape it takes time to dry completely. It is often compared to MAC 187, I am not saying it is a dupe but even if it is comparable, then at this price it must be given a try.
Don't Miss to Checkout:
Pros of E.L.F Studio Powder Brush:-
Synthetic feathery soft bristles
Bristles are densely packed
Inexpensive
Multi-purpose brush
Buffs powder and foundation nicely
Great for blush application too
Smooth, flawless finish
Quality is comparable to high-end brushes
Looks classy in all black packaging
Sturdy handle
Doesn't shed bristles or color
Cons of E.L.F Studio Powder Brush:-
Availability in India
Takes time to dry completely
Recommendation:- E.L.F Studio Powder Brush is a flat top brush with dense but slightly loosely bound bristles. It has synthetic bristles which are extremely soft to touch and feel like velvet on face. The black handle and bristles give this brush a classy appearance. It is a multipurpose brush, I use it for blush and powder (pressed and loose) application and it gives a smooth, flawless finish. I am highly impressed with its performance and at just $3 the brush is dirt cheap (not considering the ever deprecating Rupee value 😉 ).

I also own Sigma F80  and now  Sonia Kashuk Multi-purpose Flat top brush but comparing the prices and considering its quality, this definitely makes a good choice especially for starters who don't want to invest in expensive makeup tools.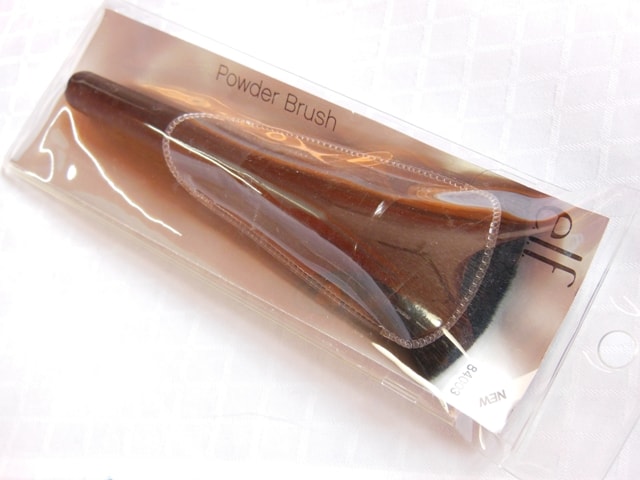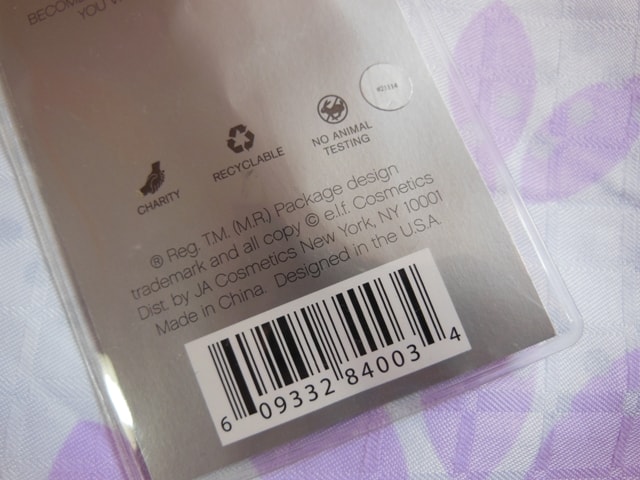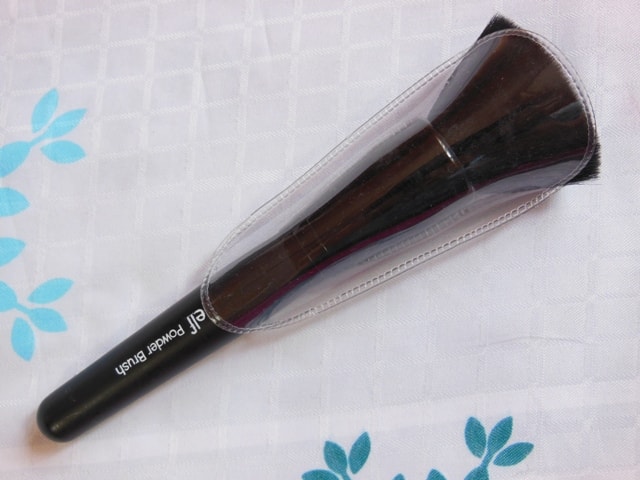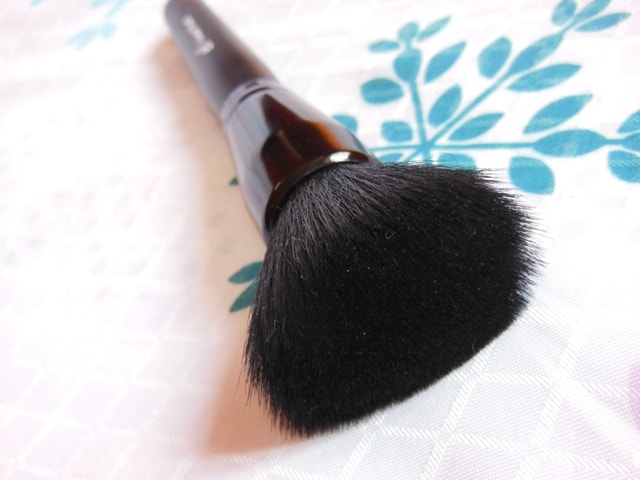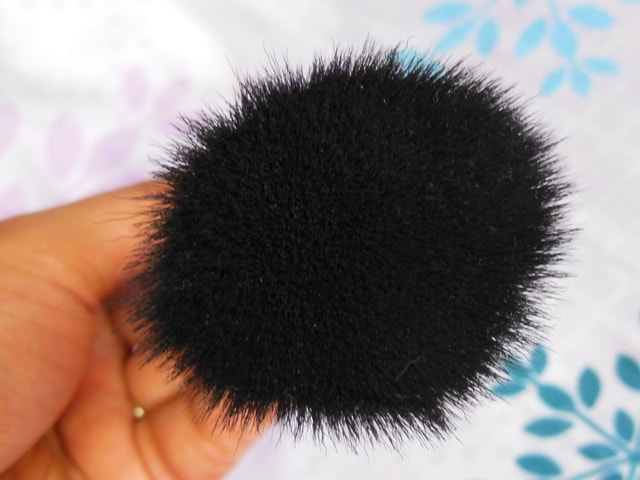 Rating:- 4.8/5
Have you tried E.L.F Studio Powder Brush? Which is your favourite Drugstore brush brand?