Dupe Discovered : Urban Decay Electric Palette
We all love and drool over the Urban Decay Naked Eye Shadow palettes and its Naked3 has takes the beauty industry by storm but not everybody (including me) is a fan of neutral/smokey eye shadows all the time and love to add a pop of color to the eyes. Undoubtedly, I was on my knees with my eyes wide open and tongue sticking out of my mouth when I saw that spectacular, neon colored palette from Urban Decay.. Urban Decay Electric Eye Shadow Palette.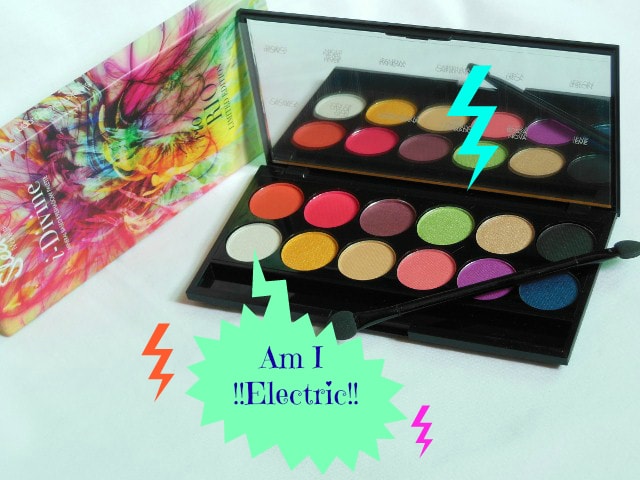 The formula is excellent with top-notch quality but not all of us can afford to invest $50 in a single eye shadow palette, so who cant say yes to Dupes ;).. And Sleek comes to our rescue this time again with a beautiful colorful neonish palette at a pocket friendly price. 😉 . I have ordered a colorful sleek palette few weeks back, the limited edition Sleek Rio Rio Eye shadow Palette, yippee my first Sleek Palette.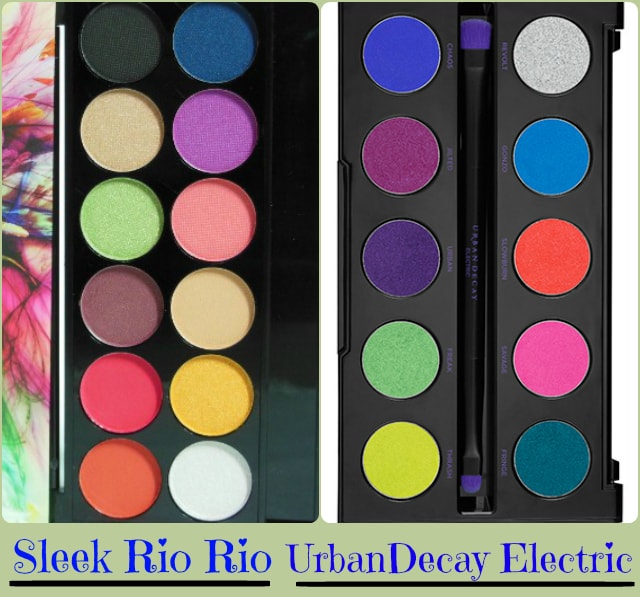 The Sleek Eye shadow formula is as good as any other premium eye shadows.. if I go by reviews and yes I feel the same for the colors I have used till date from the palette. I didn't had a weird thought that Sleek Rio Rio Palette can be compared to Urban Decay Electric Palette but a beautiful reader mention that in comment and I was like.. yeahh is it.. I must recheck..
So here are my finding.. checkout yourself!! J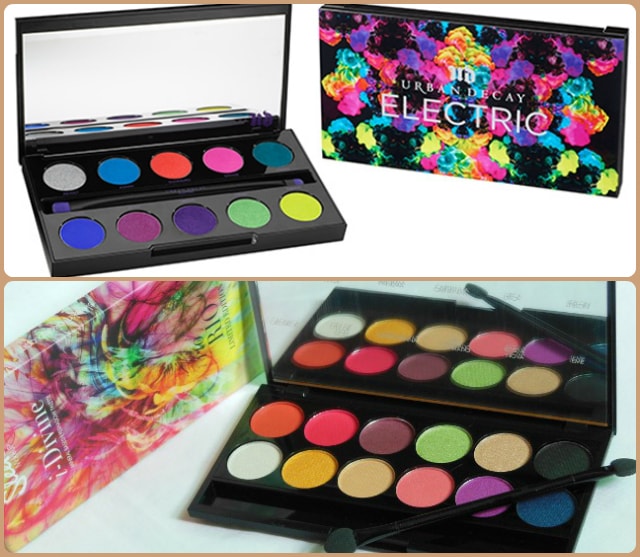 Well, going by the swatches as you can see Sleek Rio Rio Palette is close to Urban Decay Electric palette but not an exact dupe as:
Sleek Rio Rio misses those pretty bright blue eye shadows
Urban Decay has Lemony Yellow while Sleek Rio Rio has mustard Yellow shade
Plum and purple shades are lighter compared to Urban Decay palette.
Urban Decay Electric has its own charm but still I think Sleek Rio Rio Palette makes a better choice at the price as there are shades that can be used as brow bone highlighter and you do not need to go for another palette to do a full eye make up. 🙂
Which one would you like to go for? Do you like such bright eye shadows on lids?
Haappyy Rakhsha Bandhan to all the pretty sisters out there.. 😀 😀 Loot your brothers this time.. 😉
PS: I do not Claim the owner ship of images of Urban Decay Electric Palette used here. Swatches Of Urban Decay Palette are from VampyVarnish. 🙂