Dupe Discovered: MAC Candy Yum Yum Lipstick
Hello Everyone,
Finding an affordable dupe of MAC lipstick is really something to cheer for.. isnt it!! I feel elated whenever I spot one and now I have both MAC original and dupe in my makeup stash of the MAC Candy Yum Yum Lipstick. Today, I am sharing MAC lipstick dupe from my favorite drugstore Brand "Maybelline".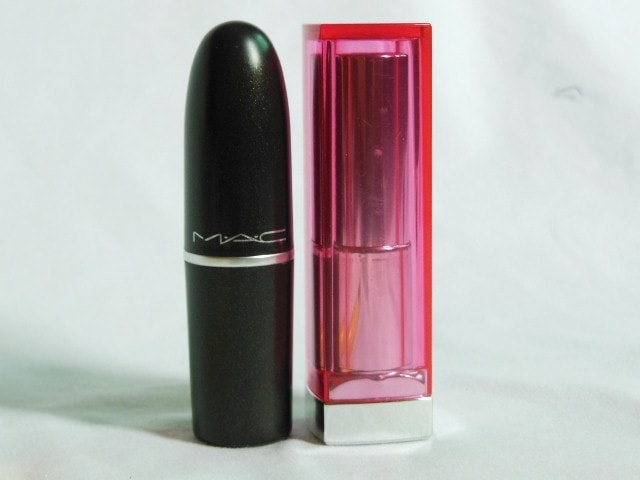 MAC Candy Yum Yum is rich blue toned magenta pink shade in matte finish. It is a vibrant Neon pink shade which is not everyone's cup of tea but I am loving such bold neon's off late 😉 . The formula is excellently pigmented and in just one swipe if offers immense color to the lips and that is not all as the intense colored pigments leaves a deep pink stain on lips even after full day wear!!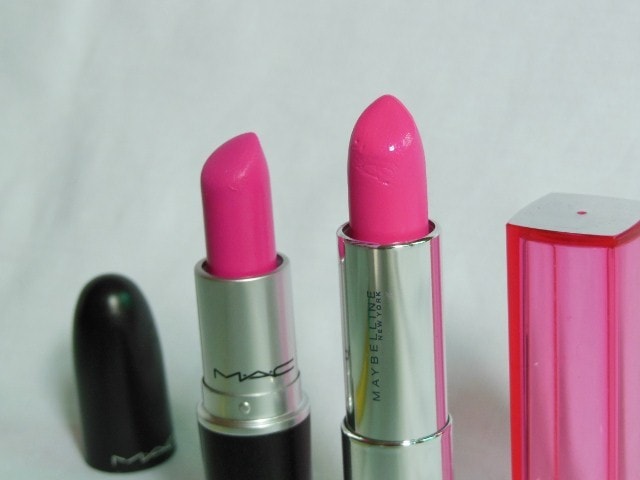 Maybelline Pink Alert Pow 1 is a creamy glossy dupe of the shade. The color is 90% similar to Candy Yum Yum just a tad less blue. The formula however is buildable and need 3-4 swipes to achieve the color payoff that MAC Candy Yum Yum offers in a single stroke but at a price tag of almost 1/3rd of MAC, its pretty good!!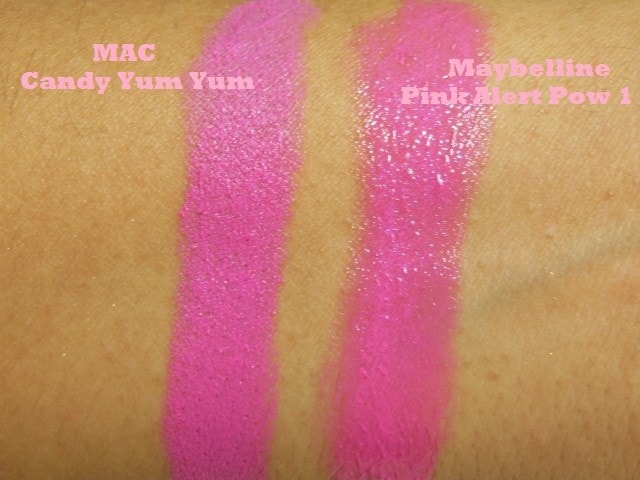 If you are game for such bright Pink lips, join the gang without burning a hole in pocket with Maybelline Pink Alert Pow1 lipstick
Have your tried MAC Candy Yum Yum? Which is your favorite Hot Pink lip color? Do you know any other dupe for this?