Dove Damage Therapy Hair fall Rescue Conditioner Review, Swatches
I have already shared with you my love for Silicone Free Enliven Red Apple and Raspberry Conditioner but before getting that in to my hair care regime I was using Dove Damage Therapy Hair Fall Rescue Conditioner, which I am going to review today.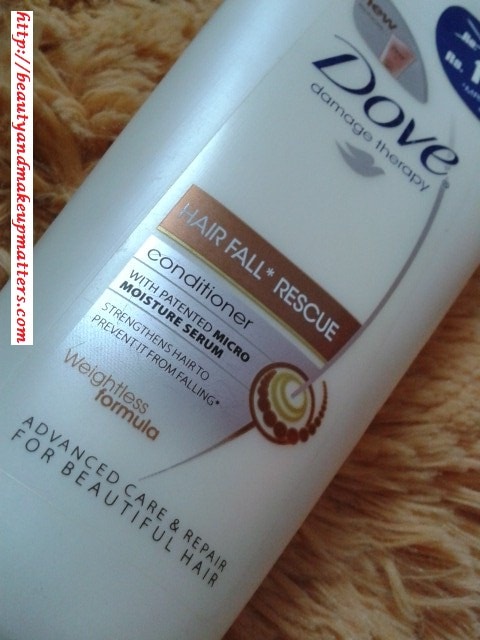 Product Claims: Dove recognizes that the main reason for our hair struggles is damage. That's why we put damage care and repair at the heart of everything we do.
Advanced Damage Care technology:-
The Patented Micro Moisture Serum helps repair the weakened hair surface from root to tip.  
It smoothens lifted cuticles for perfect detangling.
Leaves hair strengthened and resistant to hair fall and breakage.
Direction for Use:-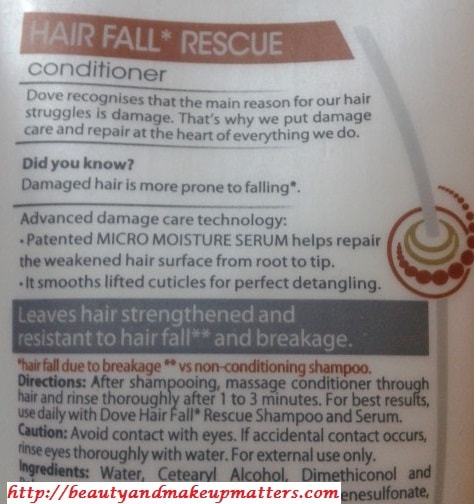 Ingredients:-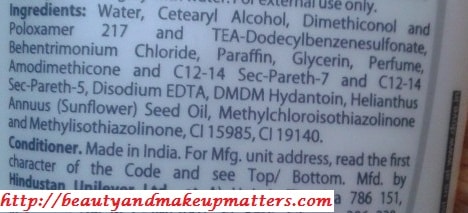 Price:- Rs.105 for 180ml
Shelf Life:- 2 years from the Mfg date.
Packaging:- The conditioner is contained in a squeeze tube type packaging with a flip-top cap. The sturdy plastic cap locks satisfactorily with the tube and prevent the conditioner flowing out of the tube.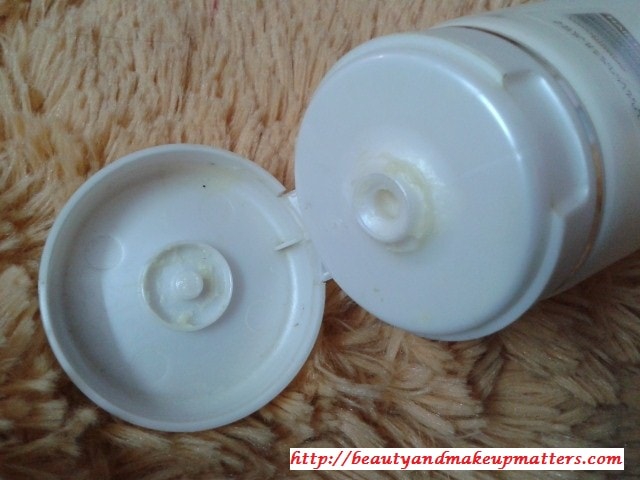 My experience with Dove Damage Therapy Hair Fall Rescue Conditioner:-
The conditioner is creamish white in color with thick creamy texture but spreads nicely on hairs. It also has a lovely scent which lingers on for few hours post hair-wash. It works pretty well on my dry hair ends and makes them really soft and smooth. The hair becomes much more manageable and gets detangles very easily which reduces hair fall due to breakage to some extent.
The conditioner also adds some shine to them but the shine turns to oil by next day. I oil my hair before hair wash and if I follow up with this conditioner it makes my hair go limp and weighed them down significantly. For this reason, I use this only on days when I don't oil my hair so that the conditioner can work on my dry hair ends by providing nourishment to them.
Swatch:-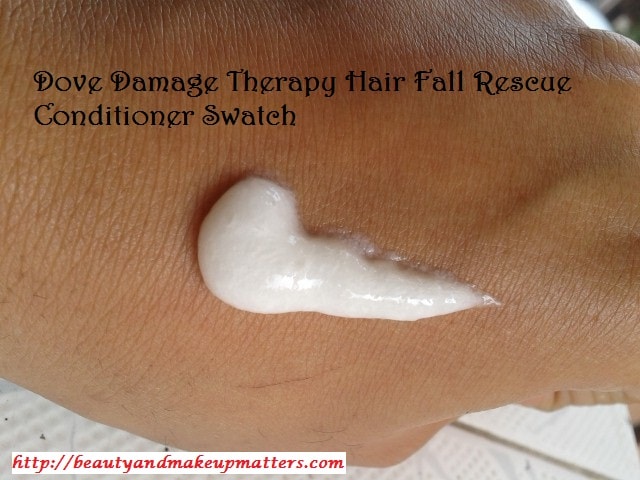 It contains patented Micro Moisture Serum which claims to strengthen hair but I didn't notice any significant reduction in my hair fall. It solves dry hair problems but hair fall reduction claim isn't much true.
Pros of Dove Damage Therapy Hair Fall Rescue Conditioner:-
Works great on dry and damaged hair
Makes hair smooth and manageable
Lovely fragrance
Hygienic tube type packaging
Reasonably priced
Cons of Dove Damage Therapy Hair Fall Rescue Conditioner:-
Weighs down hair if used excessively
Not suitable for Oily scalp
Makes hair greasy by the end of 2nd day.
Doesn't do anything to control hair fall as claimed
Full of chemical with silicones as main ingredients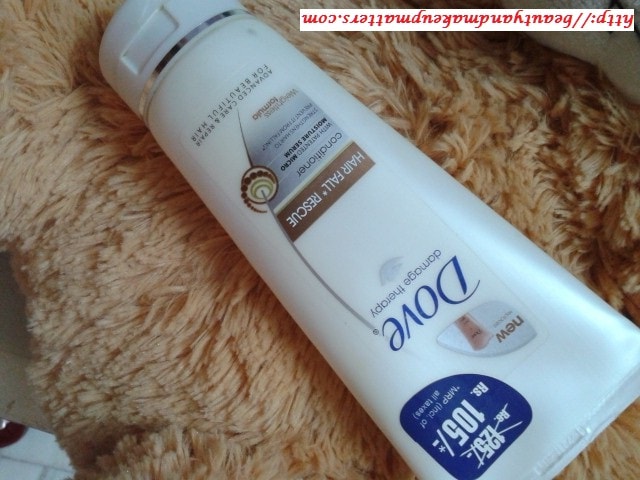 Recommendation:- Dove Damage Therapy Hair Fall Rescue Conditioner is a thick creamy conditioner which rescues my hair on those dry days and makes them soft and shiny by conditioning them but it doesn't work that well for my oily scalp as the oil starts making an early comeback and hair starting waiting to get washed even before the end of second day.

Although I love its smell and the way it makes my hair so soft to touch but I just the oily scalp thing. So for me it's a fifty.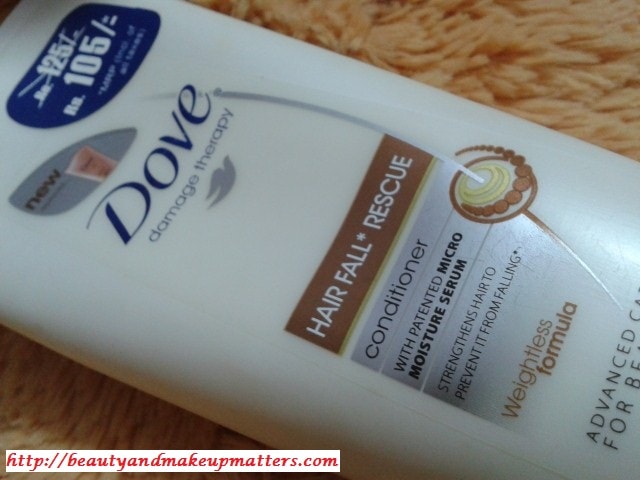 Rating:- 3/5
Have you tried Dove Damage Therapy Hair Fall Rescue Conditioner? Do you like such thick creamy conditioners?