Doubts Discussion: What Makeup Should I buy from US
Hello Fellow Makeup Addicts,
Todays post is going to be an overload of Makeup and stuff because I will be covering so many and products that I want in my vanity.. I can easily go bankrupt looking at my unending list but this is what I love talking, sharing and doing Makeup things.. so Yayy!!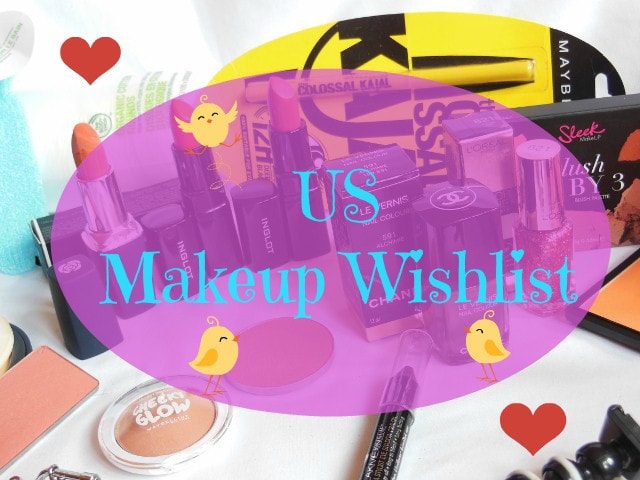 I have been bombarded with questions like
" My XYZ is coming from US what should I get for myself" ,

" I don't know much about makeup so could you help me get makeup from my US relatives"

" Going on a short trip to US what all should I buy"… and the list goes on!!
Well, I also have an humongous list of products and brands to try out from US…but have to control my inner self so that I don't loose my mind over makeup :P. I will be sharing both drugstore and high end ones ( that you cant get in India easily) depending on your budget!
Brand and Products from US:
Online Brands in US
Makeup Geek Cosmetics: This one was no brainer.. because I have been obsessing over Makeup Geek Eye shadows and I am going crazyover everything that Marlena (Founder of Makeup Geek) does. They have the best ever eye shadows and loose pigments.
ColorPop Cosmetics: Makeup Geek is closely followed by ColorPop because just like them they also have an super awesome collection of Single Eye shadows in a every possible color and texture and also they are cheaper than Makeup Geek ones. Along with eye shadows, they are known for their Lippie Stix ( Lipsticks in stick format) which are of amazing quality and the range of highlighters they came up with few months back and also the Blushes.
Morphe Brushes : I wouldn't have noticed this brand if 90% of the youtubers I follow wouldn't have mentioned their brushes in every single video. Almost all the big youtubers rave about their Makeup brushes and they are so affordably priced that I cant miss them ( Definitely buying them). Morphe Brushes have also a good range of eye shadow palettes which are loved by most of the youtubers (namely Jaklyn Hill, MannyMua) and are again affordably priced but quality is comparable to Makeup Geek Eye shadows!
L.A. Girl: Their Pro Concealers seems to be best concealers with super duper coverage and a humungous amount of shades.
Anastasia Beverly Hills: I am sure you must have got around this brand because Anaztasia Brow Pomade, Anastasia Brow Wiz and Anastasia Brow Kit have made the dream brows thing come true. Anastasia Beverly Hills Shadow Couture World Traveler Eye Shadow Palettes is one of the palettes of all time with pocket friendly price. They have also have a full range of single eye shadow pans just in case you are interested. Now, they have added Anastasia Liquid Lipsticks and Anastasia Power Highlighters/Illuminators especially in So Hollywood. Did I forgot to mention their Cream Contour Kits.. ahh Long list 😛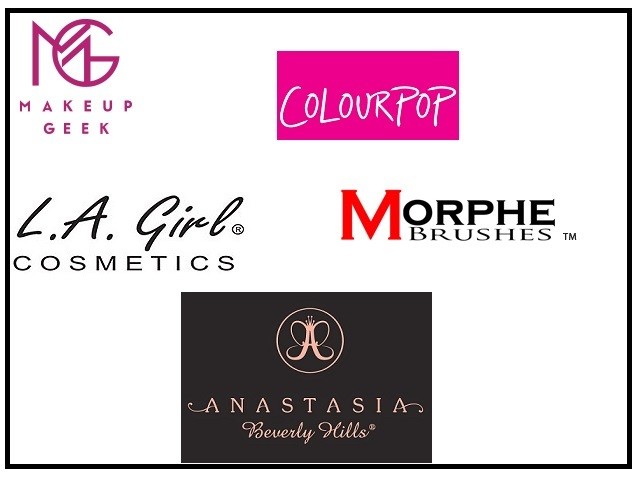 Drugstore Brands:
Wet n Wild: If I think of Drugstore and eye shadows the first name that struck me is Wet n Wild. They have a number of eye shadow palettes to choose from and the quality is pretty decent too and you can grab these under some steal worthy offers as well. So, totally worth a try!
Milani: I wouldn't have noticed brand but they launched some awesome eye shadows last year and since then they are coming up more awesome products. Their Baked Blushes are one of the best and they have come up with liquid lipsticks which are good for girls on a budget.
Sonia Kashuk: This is a Target Exclusive brand but they have some great makeup brushes to their name and they usually come up with limited editions one with beautiful packagings
Up and Up: Another Target Exclusive brand and I have been introduced to them by EmilyNoel83 ( do watch her videos she is awesome).  They make one of the best Drugstore Makeup Brushes.
NYX Cosmetics: I don't even need to mention it here. Their concealers, Cream and Powder blushes, Eye liners, lip Liners are so good and the newest addition is NYX Liquid Seude which are liquid lipsticks I cant wait to try!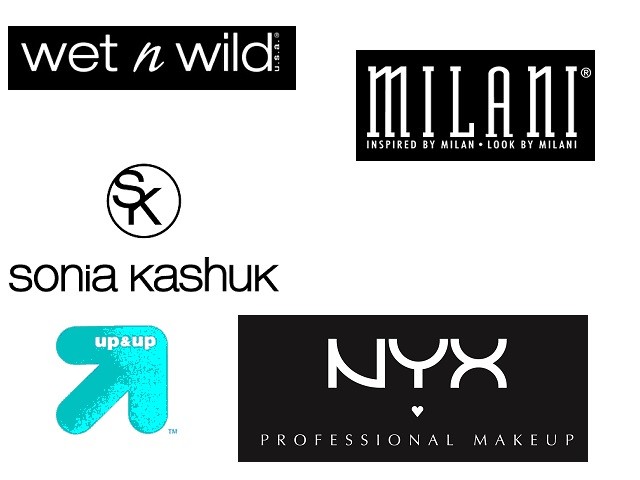 High End Brands
These are not like super luxury ones like NARS, Gurelian, Tom Ford or Marc Jacobs but still quite expensive compared to Drugstore ones. You can call them Mid Priced brands if you feel so!
The Balm: This is probably the only brand that is priced on the lowest end but you don't to compromise on the quality. They have the most raved Nude Tude Eye Shadow Palette and have a lots of limited edition ones coming every holiday season. Other than Eye shadow Palettes, The Balm is known for the instain Blushers and Bronzers and their Luminizers are one of the best too.
Too Faced : Too Faced is the cutest brand I would say, they have their deliciously smelling Chocolate Bar Eye Shadow Palettes, Chocolate Soleil bronzer ( or even the bronzer Wardrobe), Melted Lipsticks and Better Than S*x Mascara. The products are a treasure to own and the quality is top most! Their newest launch Born This Way Foundation can be a good addition to your makeup collection as well.
Urban Decay: I don't need to mention this I guess because the Naked Eye Shadow palettes are like something that I have grown with. The best ever palettes for soft everyday looks and dramatic smokey evening looks. There is more to this brand other than palettes, Their Perversion Mascara is amazing, The UD eye shadow Primers are a must, the Urban Decay Concealer is being loved a lot these days and how can I miss on their 24*7 eye liner pencils.
Lorac Pro: Another awesome brand with the most amazing eye shadow palettes in the wearable shades. Their Unzipped, Pro Matte are some of the most loved eye shadows palettes.
Tarte Cosmetics: This is cruelty free brand which is known for using only natural ingredients. They a nice bunch of Eye shadow palettes and their Blushes are just gorgeous. Their Lights camera Lashes Mascara is a game changer too and their upcoming Holiday collection made skip a heart beat because its just so pretty!
Hourglass: Their Ambient lighting Powder is a must try for me!
Charlotte Tilbury: It is quite an expensive one but if you are looking for quality with a classy feel do shell out some money to won these beauties. Their Bronzer and Highlight Palette is awesome and I don't need to mention their super awesome Blushers and Lipsticks. The newest launch from them is making me go weak on the knees which includes Miracle Magic Eye Wand  (concealer + Brightener) and Light Wonder Foundation.
Kat Von D: Kat Von D Liquid lipsticks are claimed to have best ever formula. Their Tatto Eye Liner is a must for precise application and their Shade+Light Contour would be perfect for chiseled cheeks.
Laura Geller: I have recently found this brand on instagram and they seemed to have a beautiful highlighter Laura Geller Glided Honey Highlighter for that supremely glowing cheeks
Becca: I am just adding this here because this post wont be complete without it. The most loved Highlighter of the year, Becca Jaclyn Hill Champagne Pop Highlighter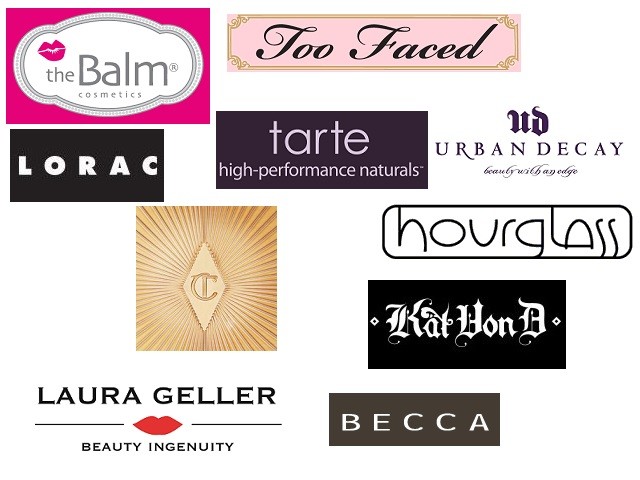 There are few brands that are available in India but don't have all the products and ranges available in here like L'Oreal Paris and Maybelline, so I have a wishlist from them also.
Brands from India
L'oreal Lumi Magique Foundation, L'oreal Lumi Magique Concealer, L'oreal Lumi Magique Primer, L'Oreal Telescopic Mascara
Maybelline Fit Me Concealer, Maybelline Instant Age Rewind Concealer
Revlon Nearly Naked Foundation
Phewww.. this is a long post but hope you find it helpful while preparing your US makeup list next time!!
If you would like to see more of a brand specific post or from the luxurious ones.. jut throw your requests at me 🙂
I would love to know what is on your wishlist .. share in comments below !!