Doubts Discussion: Skin Care Routine for Teenage Girl
Hello Poonam Di,
I am Divya from Chennai, 19 years old girl. I have never been into skin care till now but after sometime, decided to take care of my skin. As i am new to skin care routine, I have no idea about getting right products for my skin type. I have oily+dry skin. It would be really helpful if you let me know the products you use right from morning till night. It will be really a big help to this teen girl. Eagerly Waiting for your reply.
Thank you..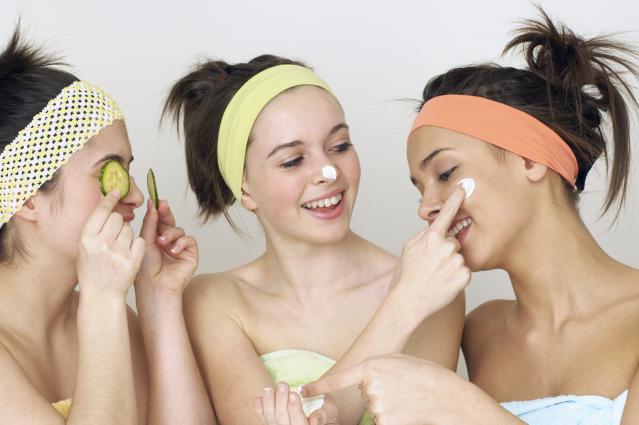 Hey Divya,
Thanks for writing in, I would be happy to help you. Its great that you have decided to look after your skin but to start with a skin care routine, you must identify your skin type because there are different products for every skin type.
As you mentioned you have oily + dry skin, so I am supposing you to have a combination skin but its best to do a skin test to find out your skin type .
Identify your Skin Type:
Wash you face with a gentle face wash before going to bed (at night). Do not apply any cream or moisturizer.
Observe you facial skin next morning

If it feels dry and stretchy you have dry skin.
If you notice oil around your T zone ( Nose, forehead, chin) while rest of the face is dry you have combination skin.
If there is oil on cheeks as well you have oily skin
If there no oiliness and you are feeling comfortable you have normal skin type.
So, once you identify your skin, you can choose products based on your skin type.
The daily skin care routine for you should include the below mentioned products:
Daily Skin Care Routine:
Face wash
Toner
Moisturizer
Sunscreen
Night cream – You do not need any serums or anti-ageing products as of now.
Eye cream – This is optional but if you have a dry under eye area, an eye cream can really help to improve the skin under the eyes.
For weekly cleansing:
Get yourself a mild scrub to exfoliate your skin and get rid of dead skin cells
Follow with a DIY homemade face pack or a ready made herbal face pack to tighten the pores and enjoy a clean and fresh skin.
Following this skin care regime with not only rejuvenate your skin but will also make your skin softer and smoother. It will brighten your complexion providing a natural radiance and healthy glow to the skin.
Hope these Tips on Daily Skincare Routine for Teenage girl helps you to have a clearer and healthy skin.
 How soon you started with a proper skincare routine? What is your current skin care routine?