Do It Yourself:  Restore Broken Eye Shadow
I have this eye shadow in my makeup bag and one odd day I found it crumbled, not completely though but the powder started scattering in the bag which forced me to dump the pan to one of my untouched makeup drawers but it is one of my Favorite Highlighter and I didn't want trash it like that. So, I decided to repair the eye shadow.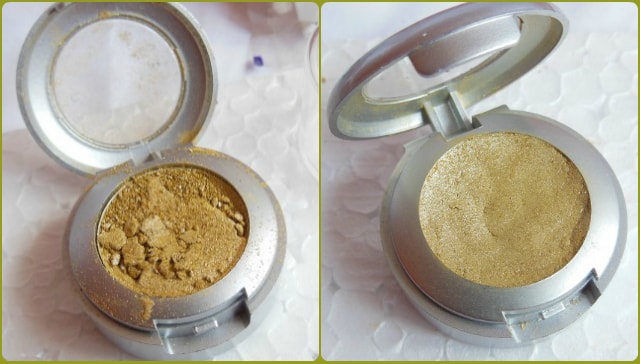 Products Required:
Broken Eye Shadow
70% alcohol / Rubbing Alcohol
Flat Surface
Plastic wrap
Dropper
Spatula to mix (Optional)
Clean Q-tips (Optional)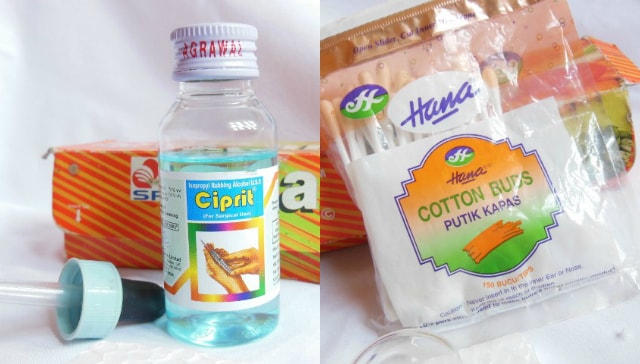 Steps that I followed to bring Eye Shadow back to Life:
Step 1: Wrap the Eye Shadow:  Place the pan on a flat surface and cover it in clean wrap tightly so that powder doesn't transfer anywhere, while we crush the Eye shadow in next step.
Step 2: Crush the Powder: Crush up the eye shadow, with cotton bud/or pen's back so that we get a smooth powder with both broken unbroken pieces blended nicely together
Step 3: Add Rubbing alcohol: Remove the wrap and add Alcohol drop by drop to the powder, till you get a slight paste type consistency but be careful not to add too much.
Step 4: Smooth up: Cover the pan again with clean wrap and even it out with some flat surface, I used a cap here you can use spatula or even fingers.
Step 5: Clean it up: Remove the wrap for the last time and clean up the edges of the pan using a Q-tip
Step 6: Let it dry: Leave the pan untouched overnight with the lid open, so that alcohol will evaporate, leaving you with your fixed almost new eye shadow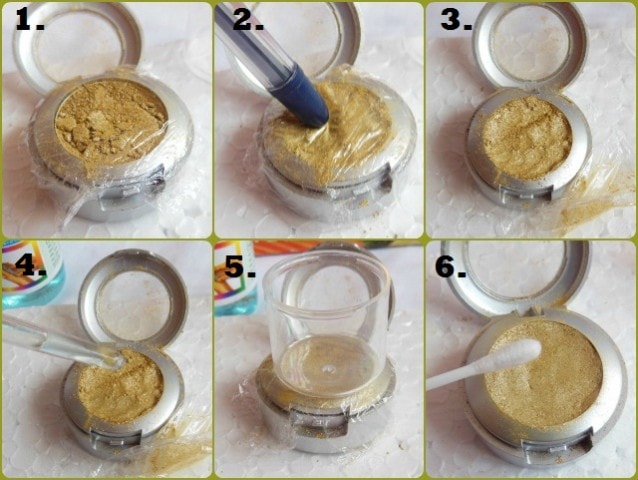 The eye shadow appears a bit quite different due to mixing and smoothing but the repaired eye shadow works as good as it was before, there were no differences in application and not even the slightest change in quality and color.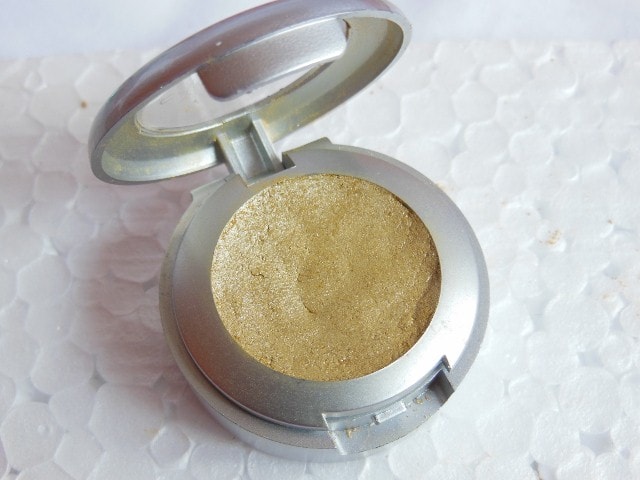 It is a great method to get broken powder products back into shape without compromising on the quality of product.
Don't Miss to Checkout:
PS: Rubbing Alcohol doesn't disintegrate the performance or application of the eye Shadow at all. It acts as a binding agent which will evaporate once the job is done! J
Do you also own any Broken Eye Shadow? Would you like to fix it or Trash it?
Do It Yourself:  Restore Broken Eye Shadow