Do It Yourself – Home made Aloe Vera Hair Pack
Hello beauties,
I was a little irritated with my dry hair texture and irked at the sight of the number of hair strands that I have been loosing every time I roll my fingers over my tresses.
The dandruff has also been aggravated and nothing seemed to work for me. No doubt, my experiments with hair care products have played their part to reach up to this situation but what next. I didn't want to splurge on some expensive hair care products that might or might not work for me but will definitely leave me with empty pockets. So, instead of going for some high on chemical hair pack I decided to use natural ingredients to treat my scalp problems.
Without wasting anymore time lets prepare this wonderful hair pack.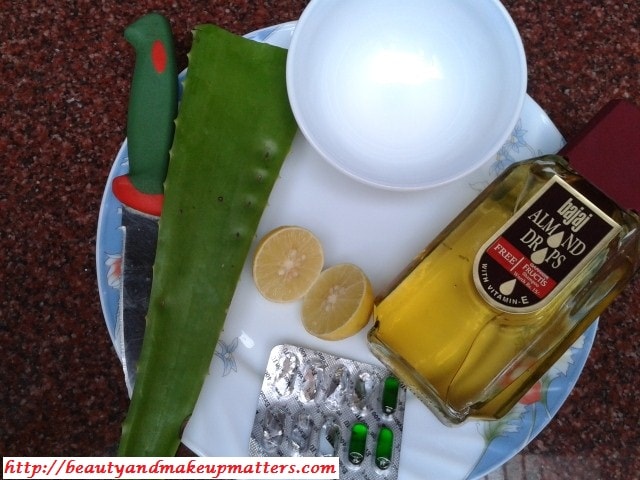 Ingredients:
Aloe Vera
Vitamin E capsules
Hair Oil (Almond or any other Hair oil)
Lemon Juice (Optional)
You might waiting for more number of ingredients to be added in the list but "This is it". This is a simple and easy to make home made hair pack which can provide solution to most of your hair problems
Steps to Prepare:-
1. Go to your kitchen's garden or to the backyard and cut out a single leaf of this wonderful herb, Aloe Vera. I love this part as it slices off ultra-smooth just like butter. If you don't have Aloe Vera plant in the vicinity you can use the AloeVera juice but I would definitely suggest you to go and get at least one Aloe Vera Plant in your backyard. Wash the leaf under the running water to remove all the dust from the surface and then peel of any one of outer surface covering thick gel layer.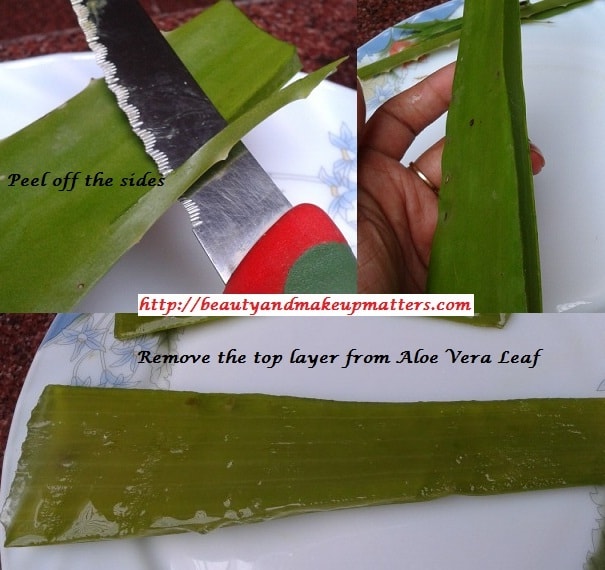 2. This is the most difficult step of preparation it requires some genuine efforts. Use a knife to extract the juice out of the Aloe Vera leaf. Start rubbing it against the Gel surface with a little pressure so as to squeeze out the juice which is much easier to apply than the lumps of gel. At first, you may feel a bit tough to get this done but believe me it is not.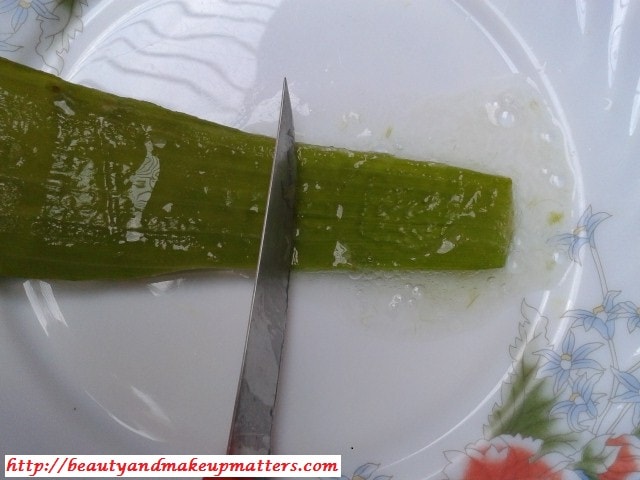 3. Pour the Aloe Vera juice to a small bowl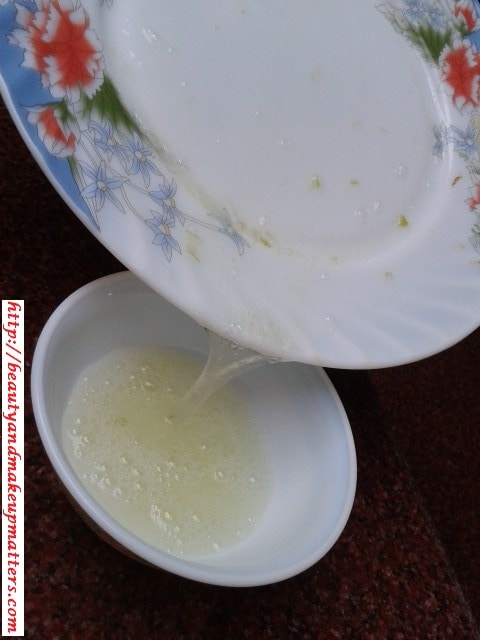 4. Take 2 Vitamin –E capsules and make a small cut in them to get the fluid out of them. Vitamin E capsules are easily available in any of the medicals stores and are really inexpensive.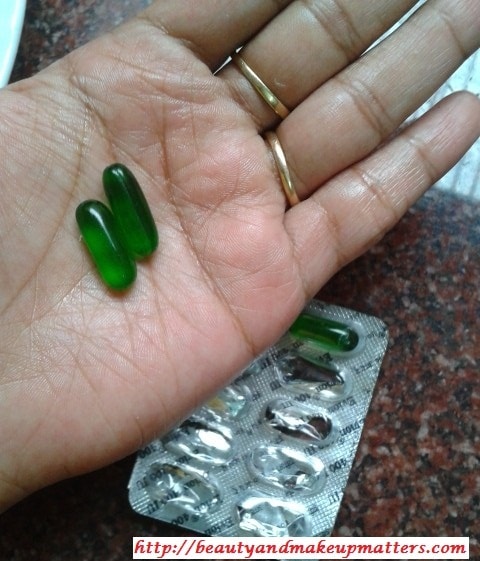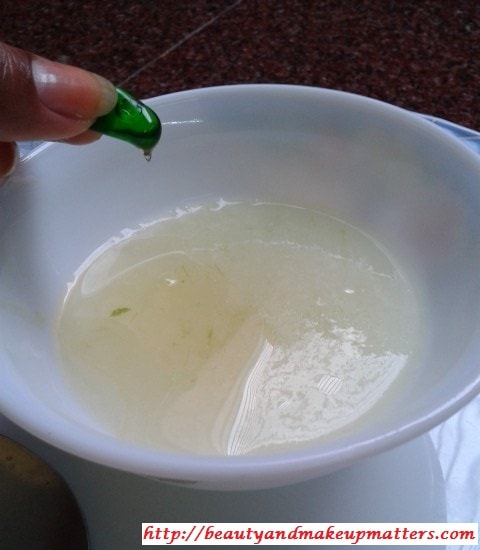 5. Now add a tea spoonful of Hair Oil to the Mixture. I use Bajaj Almond Drops Hair Oil but you can go for any hair oil that suits your hair.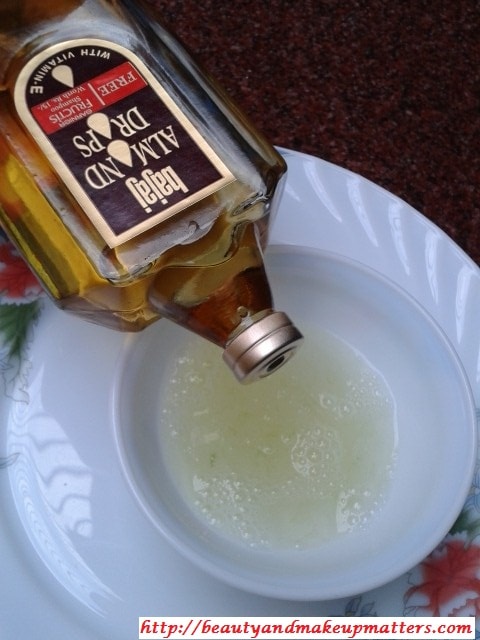 6. A teaspoon full of Lemon juice will help in tackling dandruff.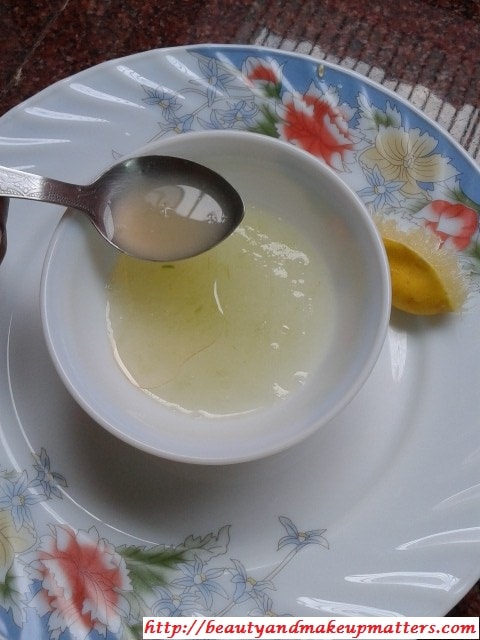 7. The pack is ready. Mix it well with fingers and apply the mixture to small partitions of hair and massage the Gel well into the scalp and hair strands. Repeat the process till you cover the whole scalp. Now, just relax and leave this pack for at least 2 hours and let it do wonders to your hair. You can also leave it overnight if you feeling to lazy to wash your twice.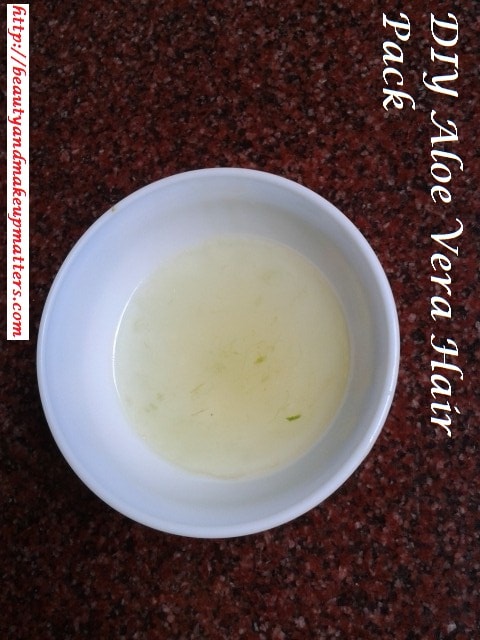 Wash off with plain water and follow with your regular shampoo the next morning. You might need to take an extra dollop of shampoo to rinse off all the oil but it nourishes hair so intensely that can easily skip on the conditioner.
Don't Miss to Checkout:
Results:- Not only it made my hair soft and smooth, it also added a natural shine to them. I use this pack once a week and only after using it 3 times I can see the visible improvement in my scalp condition. Hair fall has reduced to some extent and Dandruff has also come under control.
My hairs are becoming softer, smoother, and shinier with each wash.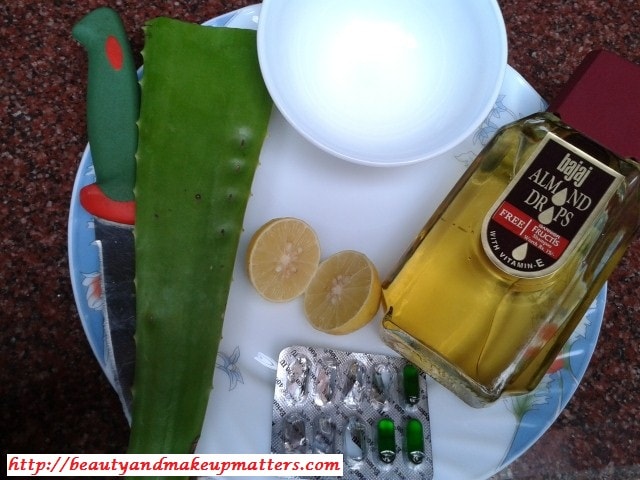 Which is your favourite Homemade Hair Pack? How do you pamper your hair?