Do It Yourself: 2 Minutes Curd and Lemon Hair Pack
I have been going through a bad hair phase and due to chilly winters couldn't do much for my crowning glory but now as temperatures are becoming normal. I have started pampering myself with simple home recipes. So today I am sharing this simple 2 minutes Hair Pack for lustrous bouncy hair..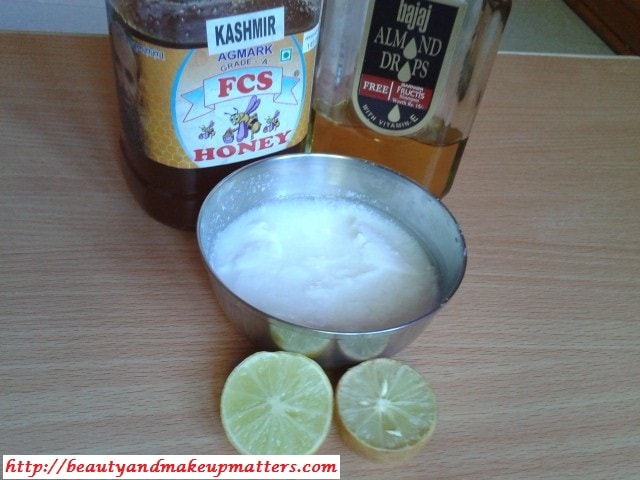 Here is the recipe for Do It Yourself: 2 Minutes Curd and Lemon Hair Pack
Ingredients Required (For shoulder length hair)
1) 5-6 tbsp. Fresh curd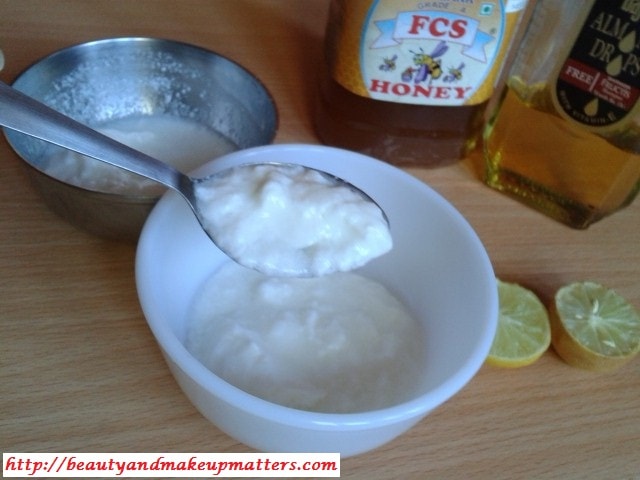 2) 2-tbsp Lime juice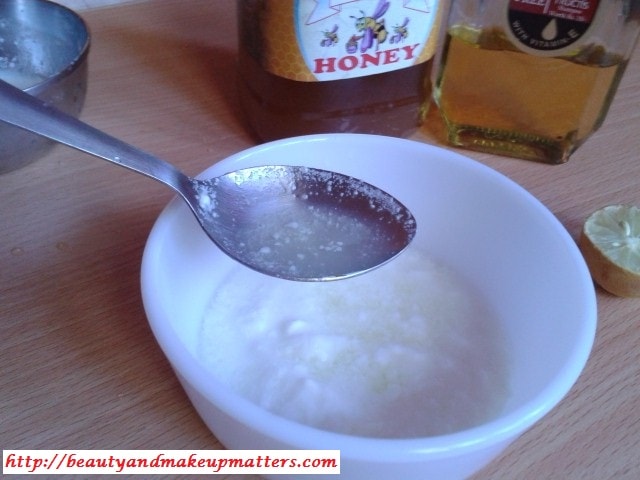 3) 4 tbsp Almond Oil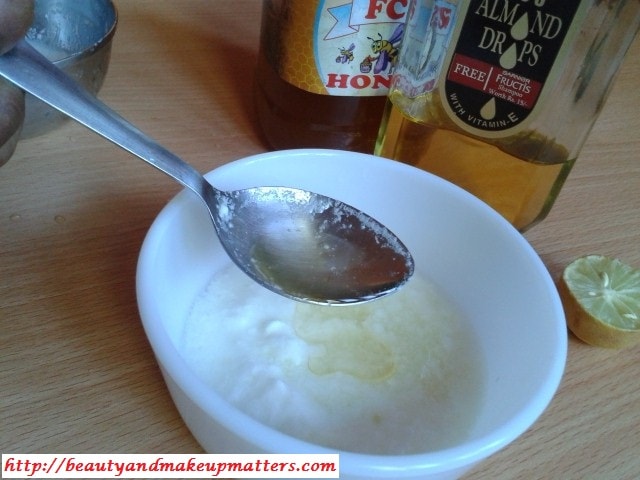 4) 1 tbsp Honey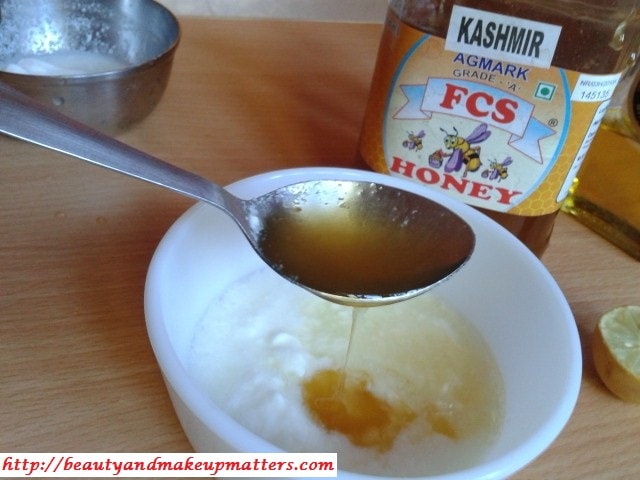 I have an oily scalp with a consistent dandruff problem. Curd will condition hair where lime juice will work on scalp to fight dandruff and Honey will add shine. I have added oil for extra nourishment. Mix all the ingredients well and apply from root to tips. As the consistency is quite runny so it gets applied better with hands than brushes. Apply the liquid with slight massage covering each portion of your scalp.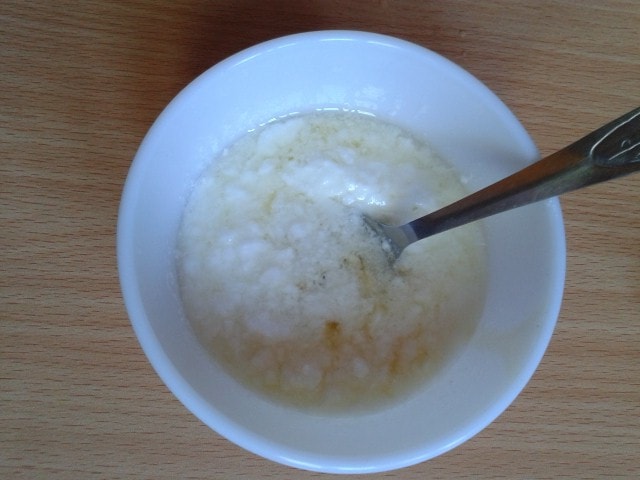 After you are done, Make a bun and let the pack work on your scalp for 1-2 hours. Wash it off with normal water and follow with your regular shampoo. The shampoo doesn't leaves any residue unlike Banana hair pack but it does leave with a faint bitter curd smell but nothing overwhelming!
I skipped conditioner and enjoyed healthy tresses that were bouncing with joy and reflecting happiness (shiny). I loved this pack for its ease of use and rinsing, going to use it 1-2 times a week for further improvement in my scalp and hair condition.
Don't Miss to Checkout:
PS:-Though this is a herbal recipe, but If you are allergic to any of its ingredients skip that
Do you prefer Ready made Hair masks over Home made Hair packs?