DIY Homemade Face Pack For Normal/Dry skin
Today I am going to share my favorite homemade face pack which I have been using for months and was my favorite one through all summers. The face pack brings back the glow to the skin and makes it soft and smooth. I have tried it many a times and the face pack never broke me out but helped in calming down the existing bumps.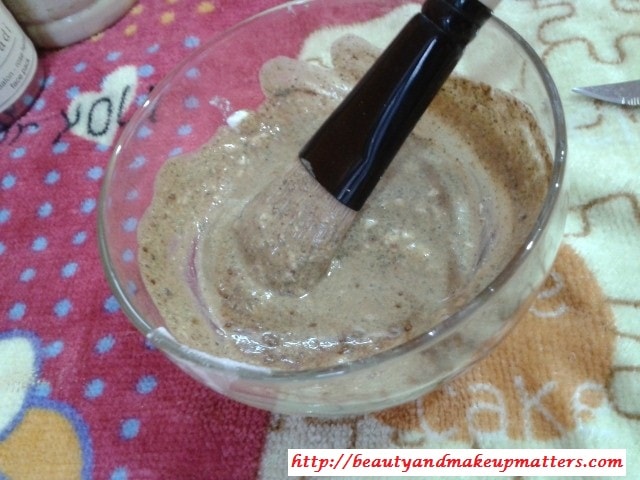 Ingredients:-
Any powder face pack (e.g. Khadi powder packs Or Aroma Magic)
Neem leaves powder
Chocolate/Cocoa powder
Curd or yoghurt
Fuller's Earth (Multani Mitti)
Lime Juice and Rose water
Note:- If you are allergic to any ingredient do not use it.
Preparation:-
1. If you have any of the commercially available Powder Face Pack available with you, you can also use it as an ingredient to get some additional benefits. I believe that the limited benefits of commercial face packs can be extended by using them in your home made face packs.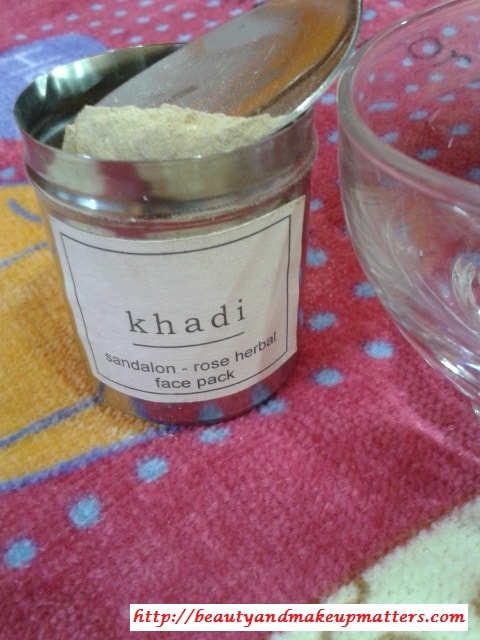 2. First, get some 
Fuller's Earth (Multani Mitti)
 piece from the market and make a smooth powder out of it by breaking it to small pieces and then grinding it in the mixer and store it in some container.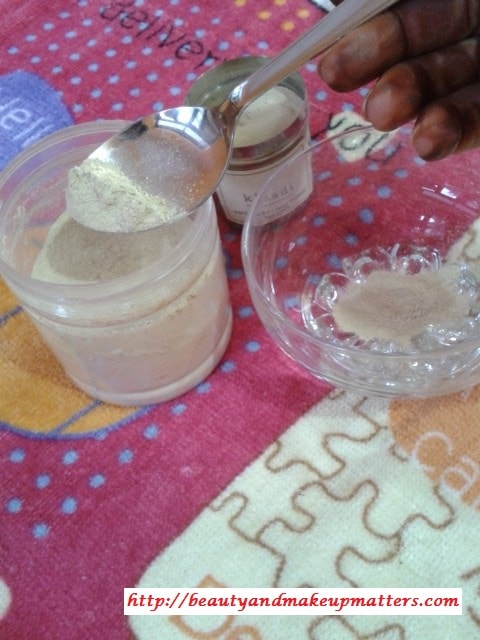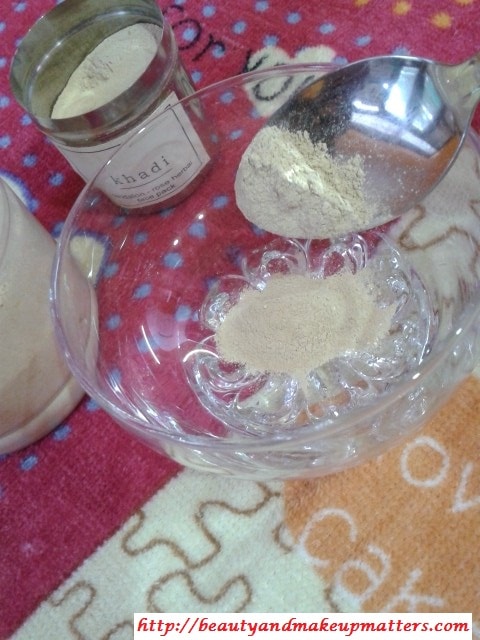 3. Preparing Neem leaves powder is most difficult part of the preparation task but once done you can reap the benefits for months:- Neem trees are most easily available and can be found everywhere. Just get 3-4 stems full of leaves from the need tree. Wash them thoroughly under water. Put them over a newspaper to dry. Let them dry for at least 4-5 days, till the leaves start crushing. Crush them with hands (I am sure you are going to enjoy the crushing sound of the leaves) or put them in a jar and grind it for 5 seconds. Now you have the Neem leaves powder ready with you that will last you months as you need only a pinch or two for single time application.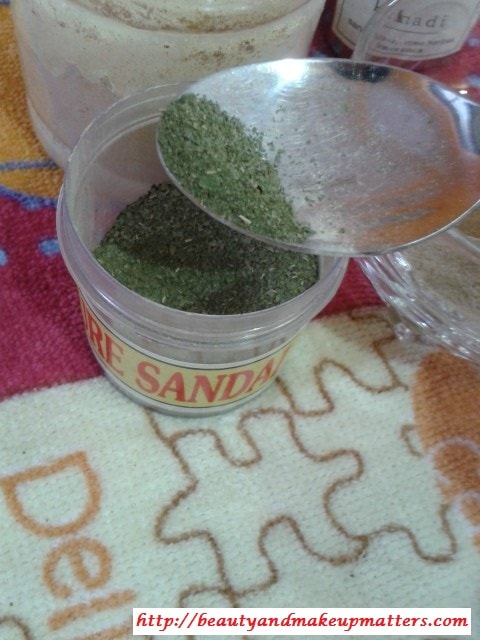 4. I have used
Chocolate/Cocoa powder
as an ingredient in the face pack as chocolate is claimed to have anti-ageing properties. It also adds a yummy fragrance to the face. Any Cocoa or chocolate powder will do for this just add a pinch of it in the pack.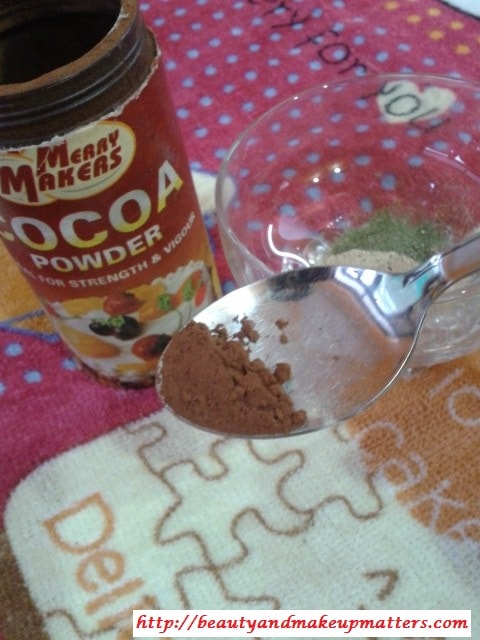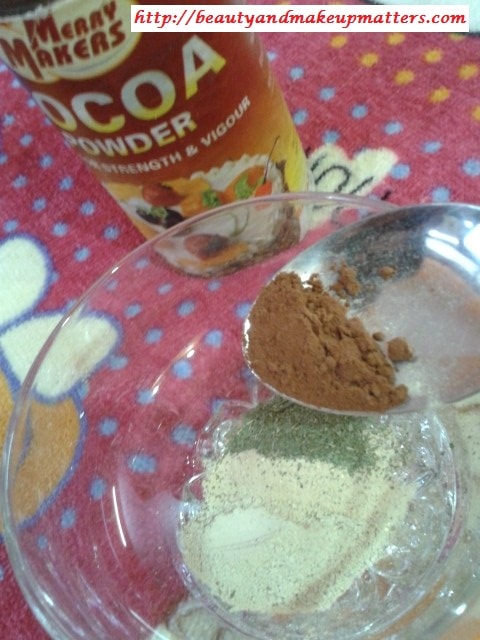 5. As I have a dry skin so I use curd for conditioning my skin and providing it nourishment while it is under face pack. Normal packs leave my skin dry and slightly stretchy so to counter the same I use Curd/yoghurt in the pack. No special efforts are required here just add a small amount of curd half a teaspoon or full depending on the face pack quantity and skin type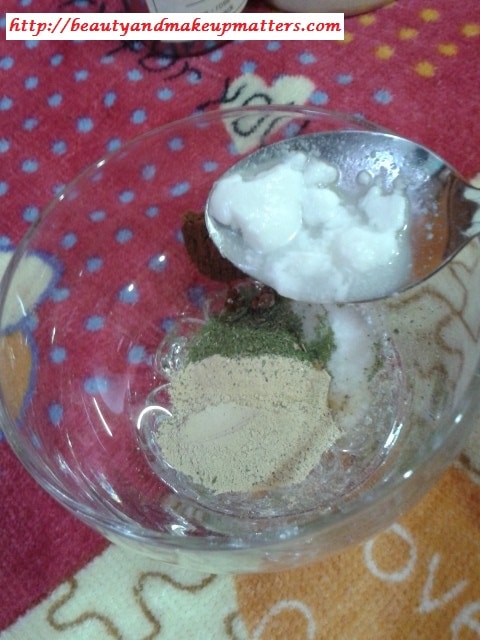 7. You can also add
Lime
Juice
and
Rose
water
instead of regular water to prepare the face pack for that added freshness and cooling effect.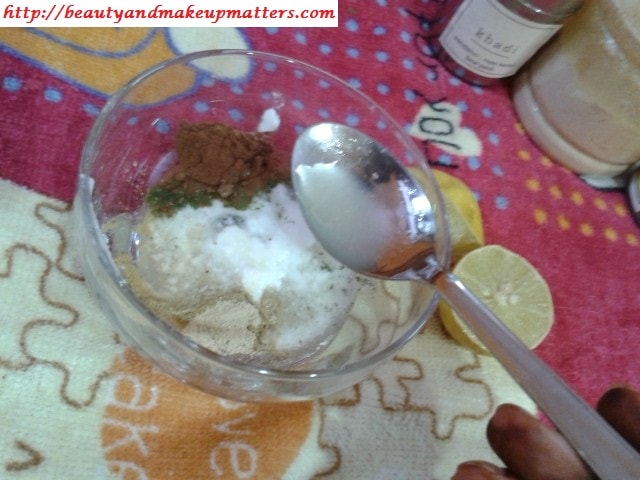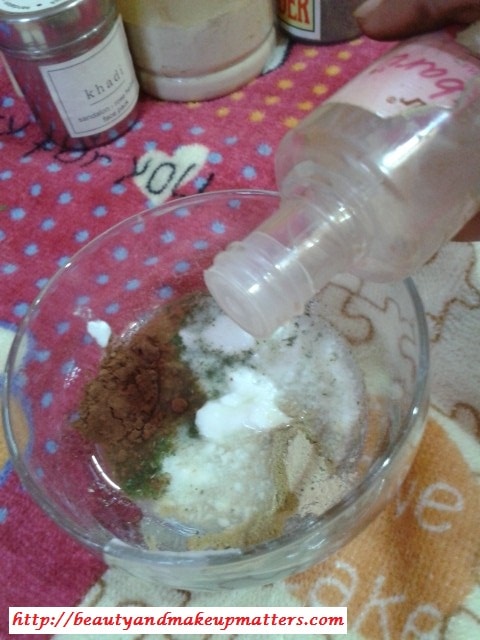 All the ingredients used in the face pack are readily available and you need to spend a fortune for getting a wonderful looking skin. The ingredients list is highly flexible and can be varied/reduced/increased based on the availability and also on the skin type. I am sure even the laziest of us can reap the benefits of this easy home made face pack.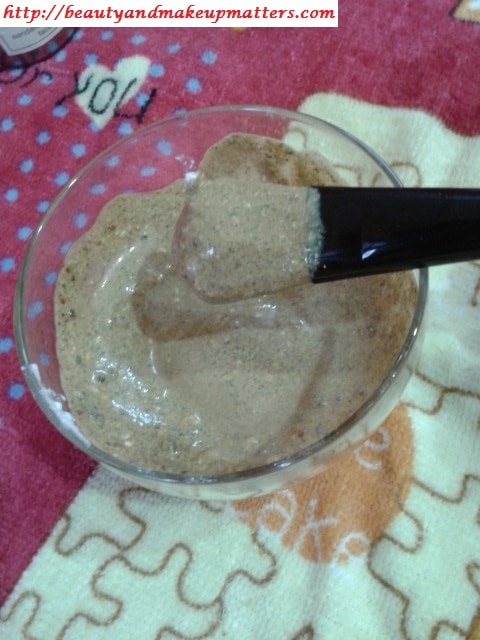 Keep you skin happy with this pack  😀 😀 . The face pack moisturizes my dry skin well and leaves it soft and smooth. Also, it doesn't crack or feel stretchy unlike any other face pack as we have made it with curd(yoghurt).
***Honey can also be added to it for getting some more benefits.
Don't Miss to Checkout:
Share your experience about DIY Homemade face pack through comments.