Diana Of London Absolute Moisture Lip Liner – Rose Blush 03 Review, Swatches, LOTD
Today I will be reviewing last lip liner from Diana Of London Absolute Moisture Lip Liners collection. I have reviewed its Raspberry Sorbet and Cardinal Red shade but some how missed this beautyyy!! 🙁 . Let's  see how I liked the Rose Blush shade from Diana Of London Absolute Moisture Lip Liners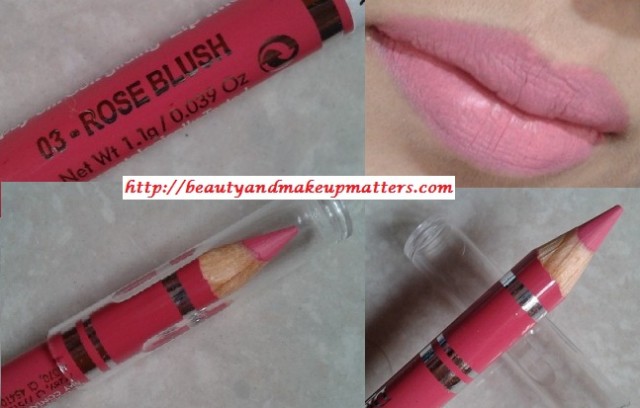 Product Claims: INTENSE COLOR PAY-OFF & SOFT GLIDING
Perfect wear lip liner ideal to softly contour around the lips.
Enriched with moisturizing shea butter.
 Excellent coverage provides smooth glide and fine shimmer
Direction for Use:- Outline your lips, and then fill in lipstick with a brush. For a more matt effect, Fill in the whole lip area with the Absolute Moisture Lip liner, and then blend with a brush. Ideal for making thin lips look fuller, or for minimizing lips that are too full.
Available in 11 beautiful shades:-
Rose Blush
Pink Frost
Nude Cheery
Berry Bloom
Pink Kiss
Sweet Pea
Baccara Rose
Sweet Burgandy
Dusky Chocolate
Price:- Rs.290 for 1.1gm
Packaging:- The lip liner comes in a colored wooden pencil packaging. The outside packaging which carries the color similar the lip pencil makes it very easy to detect among different shades. The pencil also sharpens very smoothly without breaking.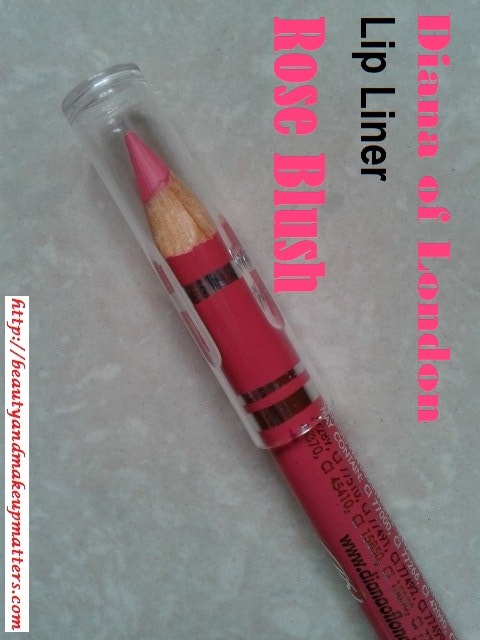 My experience with Diana of London Absolute Moisture Lip Liner – Rose Blush:-
Rose Blush:- It is beautiful bright rosy pink shade and move towards neonish pink with layering. It will look amazing on lighter skin tones as it gives an instant pop of color to the lips. The color however is not everyone's cup of tea and may look OTT on dusky beauties.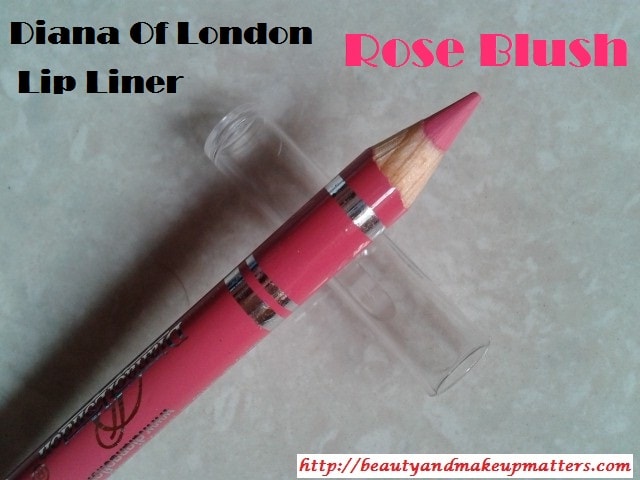 Texture:-  The lip pencil is soft and smooth enough to glide nicely on lips. It is not extremely soft that it will break under pressure and goes on without any damage during application.
Pigmentation:- The liner is well pigmented and a single swipe gives a good enough color to the lips. If used as lip filler, the liner and goes completely matte and feels slightly drying on lips. So, better layer it with a lip balm underneath or a clear gloss on the top. At first, it looks pretty good but within an hour of application it starts feathering which I hated. I should better use it as lip liner only.
LOTD –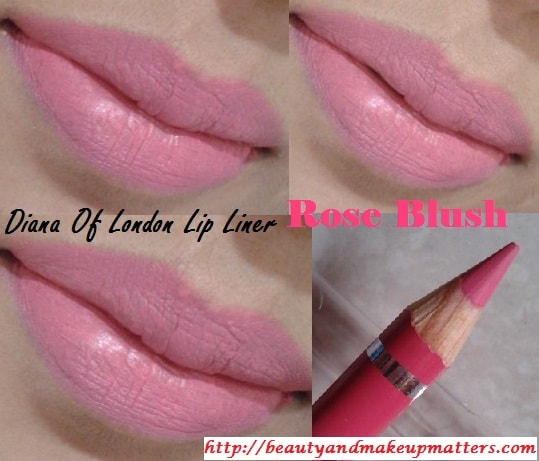 Staying:- The liner stays intact and easily gives eight hour wear. It does a good job as a lip liner but disastrous as lip filler. As it starts feeling dry, feathering I topped it with Maybelline Cherry Lip balm to ease down the pain of my dry lips. I didn't like its flaky finish but totally loved its color. It looks such a gorgeous pink on lips.
Don't Miss to Checkout:
Look – This is how it looked on me .. I went all pinkuu pinkuu… 😛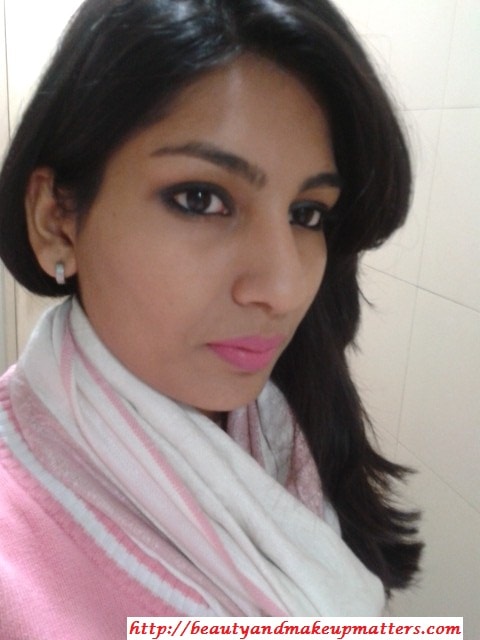 Pros of Diana of London Absolute Moisture Lip Liner – Rose Blush:-
Fabulous matte finish neonish pink shade
Smooth Texture
Well Pigmented
Glides easily
Works best on freshly exfoliated and moisturized lips.
Long lasting
Doesn't transfer
Wide array of colors to choose from
Hygienic and convenient to use packaging
Cons of Diana Of London Absolute Moisture Lip Liner – Rose Blush:-
Starts feathering when used as lip filler
Slightly drying
Recommendation:- Diana Of London Absolute Moisture Lip Liner – Rose Blush is a bright but very wearable neonish pink shade in matte finish. It is creamy and greatly pigmented. It applies fairly evenly and easily over lightly moisturized lips. The long lasting formula leaves a pretty good stain even after full meals. It is good as a lip liner but not to be used as lip filler or worn alone as it turns patchy and feathers. But will definitely help in long staying of your favorite pink lipstick (make sure it is moisturizing) by using it underneath.

I am in love with this shade and will be hunting for a dupe in lipsticks. Spectacular bright pink shade. Recommeded!!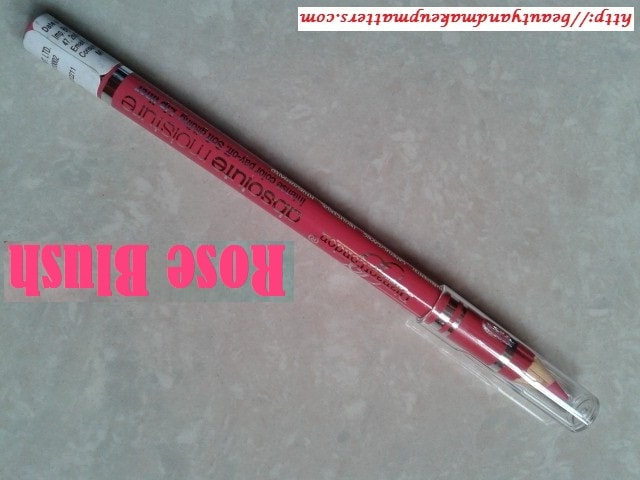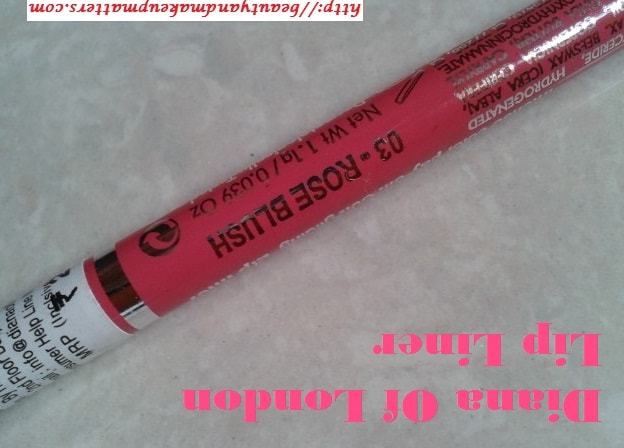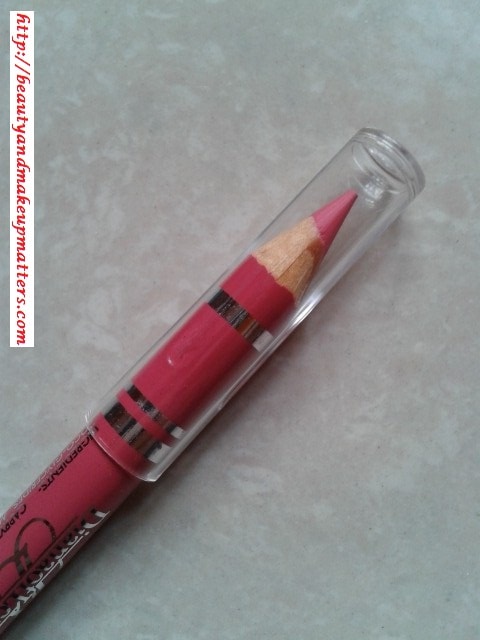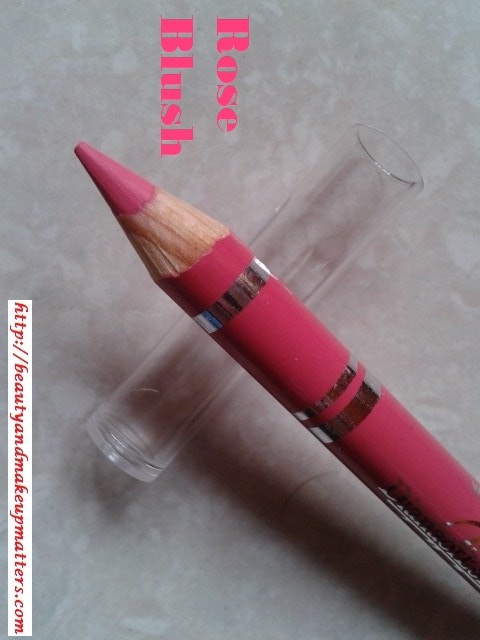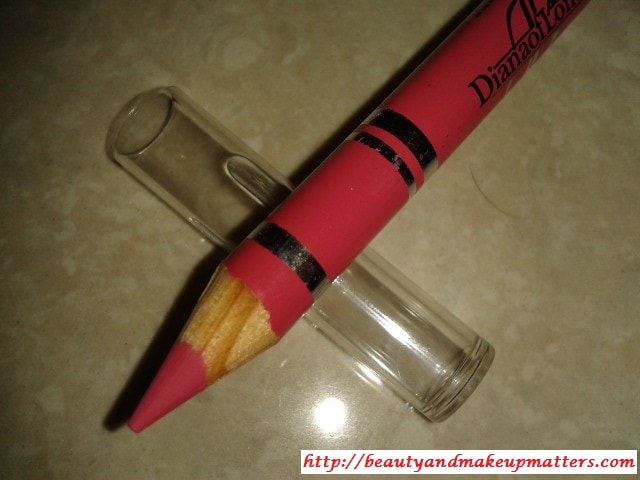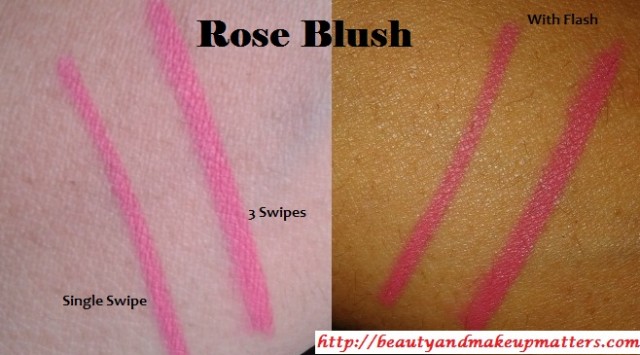 Rating:- 4/5
Have you tried Diana of London Absolute Moisture Lip Liner – Rose Blush? Are you comfortable with these Bright pink lip colors?