Dia Mirza @ IIFA Awards 2013, Macau
Another strapless look, this time from Dia Mirza.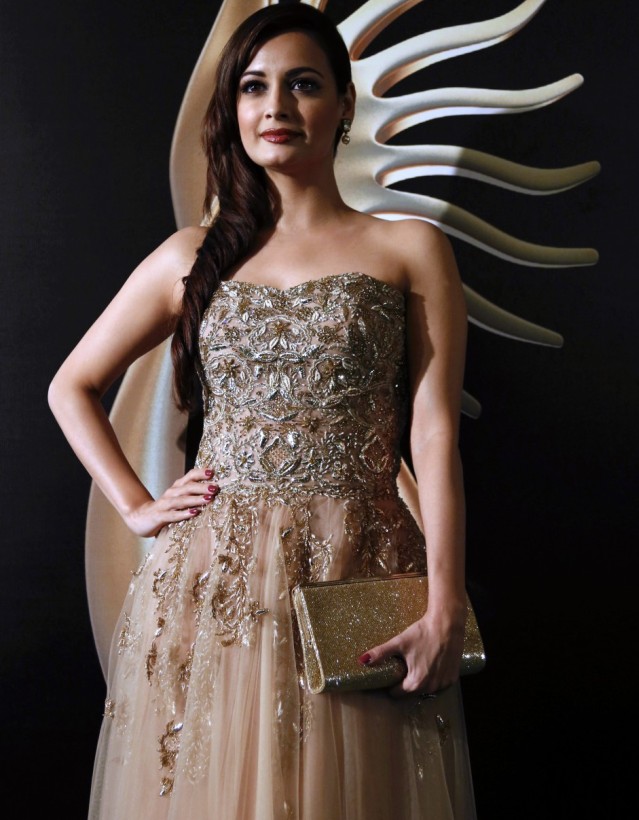 She looked gorgeous in this embellished peachy brown gown by Ayesha Depala paired with small pearl drop earring and a shimmery gold clutch but I didn't liked her side-swept hair and could have been done better.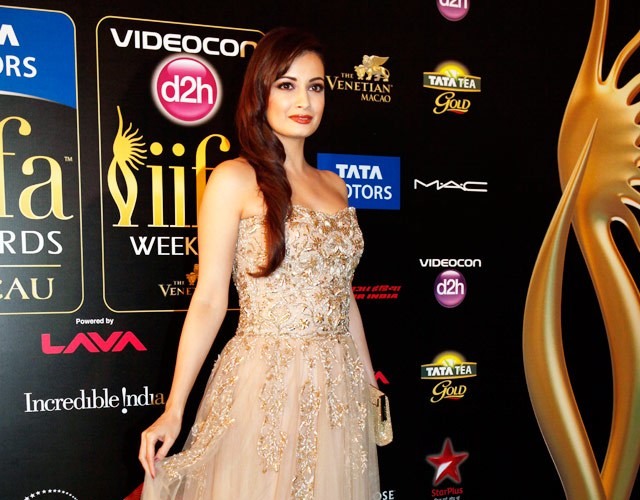 On Makeup front its glossy reddish copper brown lips, peachy shimmery blush for glowy cheeks and smudged kohl along 1/3 of the waterline with copperish brown eye shadow.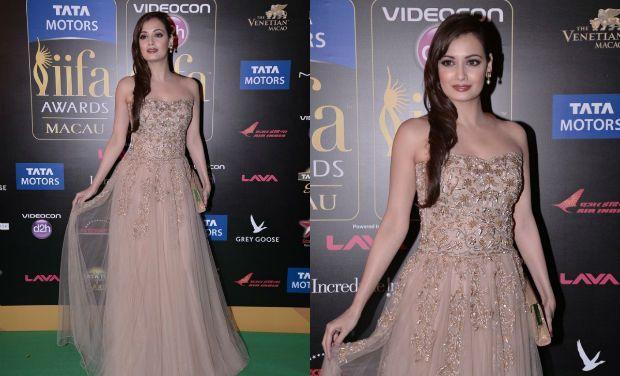 Another look she was sported was a simple short black dress with a black sequined pattern by designer Rocky S.  I loved her hair this time with that lovely hairband and side swept pony tail. She looked pretty but I didn't find the dress appropriate for the event and neither her shoes did something to rescue her look.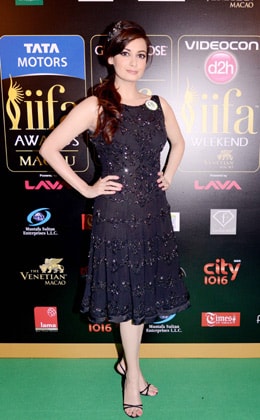 She teamed it up with absolutely no accessories and just a winged eye liner and a soft matte peachy brown lipstick.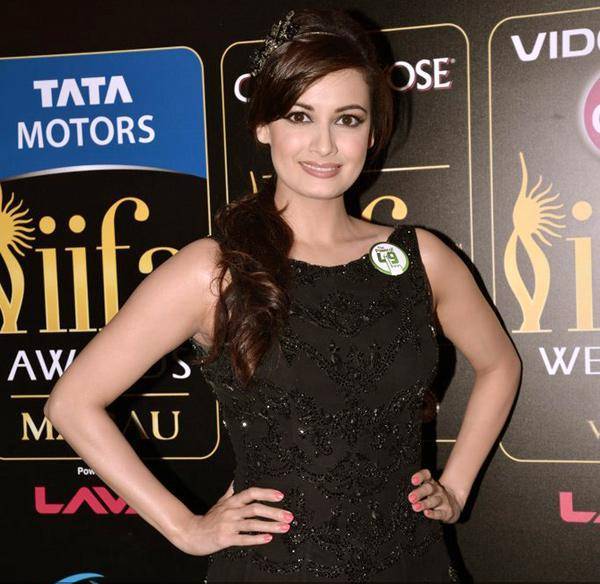 Did Dia Mirza was able to impress you with her outfit selection for IIFA?
PS:- Images credit goes to GOOGLE …