DENVER Batman Series Deodorants
It has been years that I tried any deodorant. My last one was from Nike in a big bottle years ago. I wanted to love deodorants as much as my friends do but I never seemed to be impressed by them because of their poor longevity and not so impressive scents. Recently, I got to try these Superhero Inspired deodorants from Denver which looks quite interesting. So, Today, I am going to review DENVER Batman Deodorants in Urban Legend and Knight Warrior from DENVER BATMAN series of deodorants.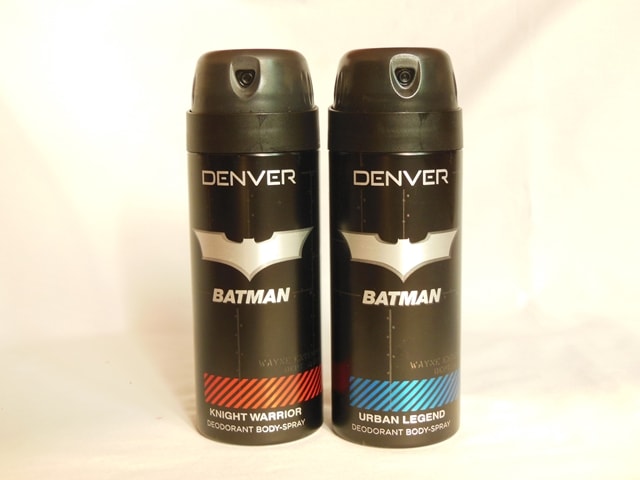 Products Description: DENVER, a leading brand in Personal Care products for Men has instigated Batman deodorant series after a licensing ties-up with Cartoon Network Enterprises (CNE). Enwrapped with the fragrance on spicy side and more mature with lingering effect in addition, Denver Batman has been introduced in two variants, 'Batman Urban Legend' and 'Batman Knight Warrior.'
Batman Urban Legend has a fresh spicy citrus top notes. Its aromatic fragrance is intense and has masculine woody accords and the base is enriched with musky and warm woody elements.
Batman Knight warrior possesses anultra masculine fragrance opens with rosemary, artemisia, lavender, bergamot with the richness of galbanum, cinnamon and juniper at heart. The base is emblazoned with amber, patchouli, oakmoss and vetiver which aim to the warrior who takes adventure of the night.
Now with Denver Batman Deodorant, chuck your luck and conquer the world with the superhero fragrances! 
Packaging: Inspired from the spirit of the Dark Knight, Denver Batman deodorant has been packed in all black cane with imported 'twist to turn' cap of 250 ml.
Price: Rs. 249
Availablity: All leading departmental stores and online stores like Filpkart, Amazon, Snapdeal, etc.
My Experience with DENVER Batman Series of Deodrants:
Denver Batman Urban Legend & Knight Warrior Deodorants comes in a regular chubby cylindrical bottle like any other men's deodorants. But instead of having a cap they have a rotatable head. The packaging is travel friendly and now no worries about the lost caps :P. They have a classy all black packaging with Batman Logo.
These are the newest additions to my husband's collection. The fragrances are strong and have rich musky notes. The scents are prefect to suit men's requirement of having a strong, musky notes.
Knight Warrior has hints of rosemary, cinnamon, juniper, and amber, among other ingredients. It has a light fresh top notes but it sets to a stronger musky one with spicy tinge and last for hours.
Urban Legend has a more refreshing summery vibes. It has beautiful fresh citrusy notes which are perfect for summers. It isn't as strong as Knight Warrior so it does fade away earlier than that which is the only con with this. I feel it is more of a unisex scent and I am keeping it. Personally, I like it more than Knight Warrior.
Overall, good affordable picks for your Superhero crazy borthers 😀 .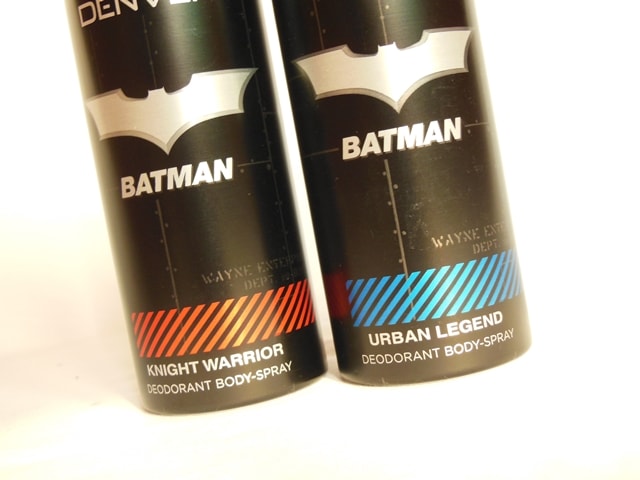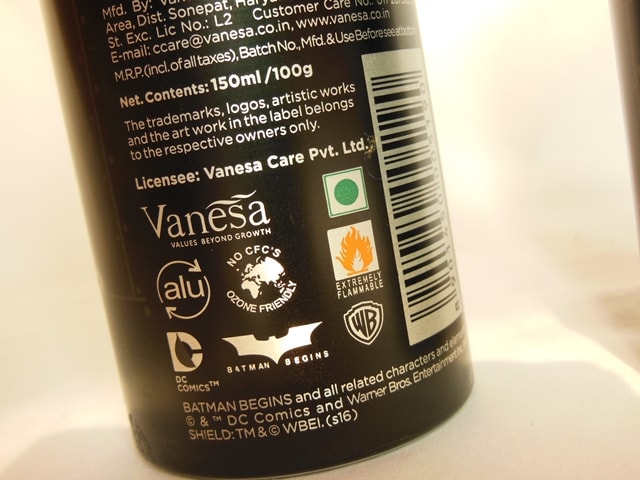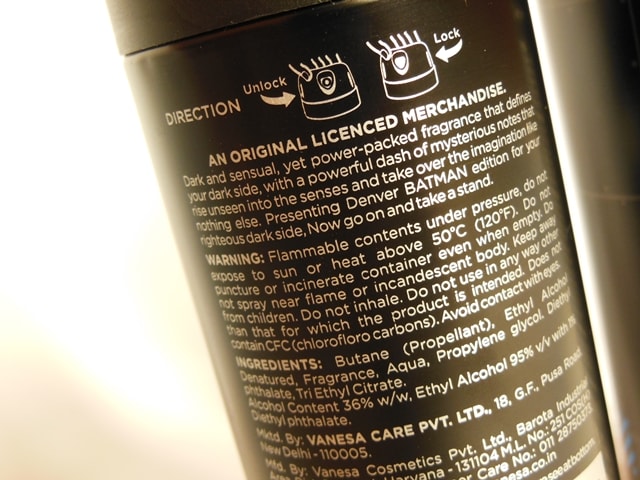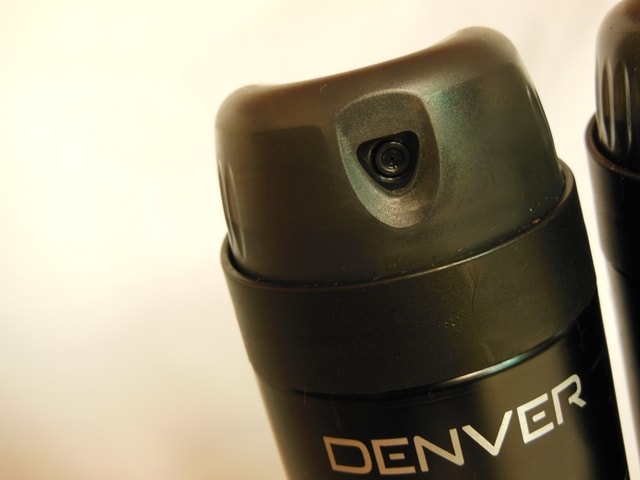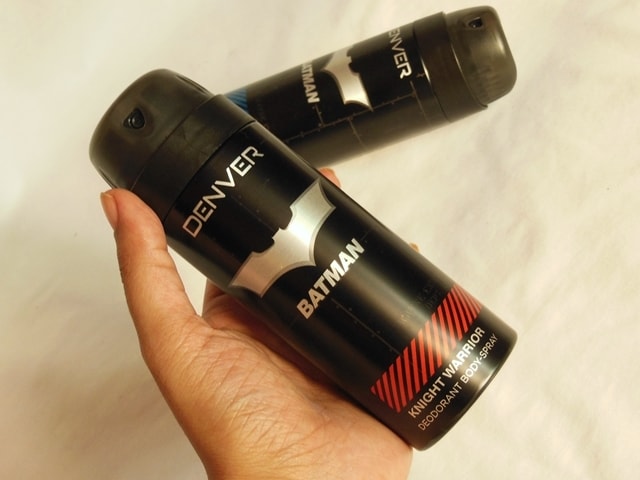 Rating: 3.5/5
Don't Miss to Checkout:
Have you tried Denver Batman Urban Legend & Knight Warrior Deodorants? Do share your views and experiences in comments below!
PS: Product sent by brand but honest and unbiased opinion!