Deepika Padukone Raabta Title Song Inspired Makeup
Today, I will be sharing a Makeup tutorial on the Gorgeous Black Smokey Kohl Look of Deepika Padukone from the Raabta Song Title Track. She looks absolutely stunning in this look with an ultra dark smokey lower Lash Line and peachy nude lips. So, I tried to recreate the look my way using mostly affordable products.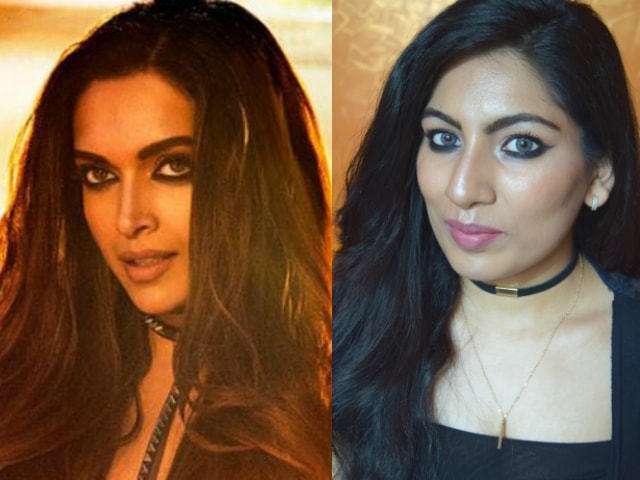 Watch the Video:
Products Used:
Eyes:
Makeup Geek xMannyMUA Eye Shadow Palette
Maybelline Lasting Drama Gel Eye Pencil
Maybelline Falsies Mascara
Givenchy Eye Brow Pencil
Olens Lenses – Jenith 3 Sky Gray
Face:
Maybelline Fit me Matte & Poreless Foundation
Loreal True Match Powder
Makeup revolution Highlighter Palette
Makeup Geek Contour Powder
Maybelline V Face Blush Kit
Maybelline V Face Contour Stick
Try Sugar It's Vivid Pout Lipstick – Peachy Little Liars
She had a very sharp contour on cheeks and nose for that chiselled face look. Also, I liked the unusual lower line smokiness on her, so I decided to try it! She was wearing a good amount of highlighter but not blinding so I played softly with my highlighter.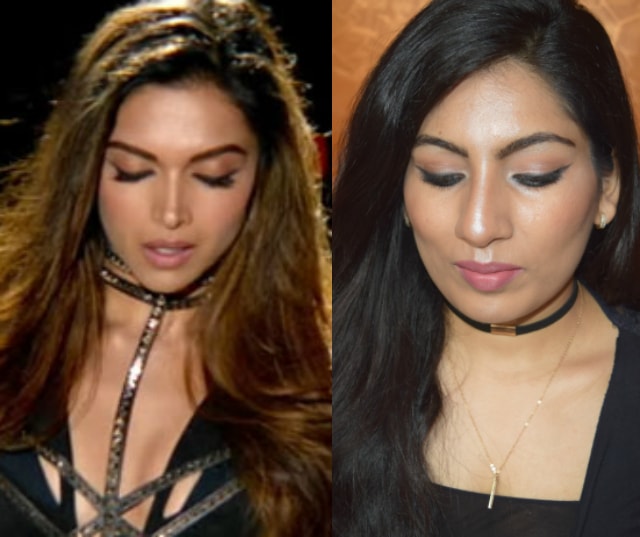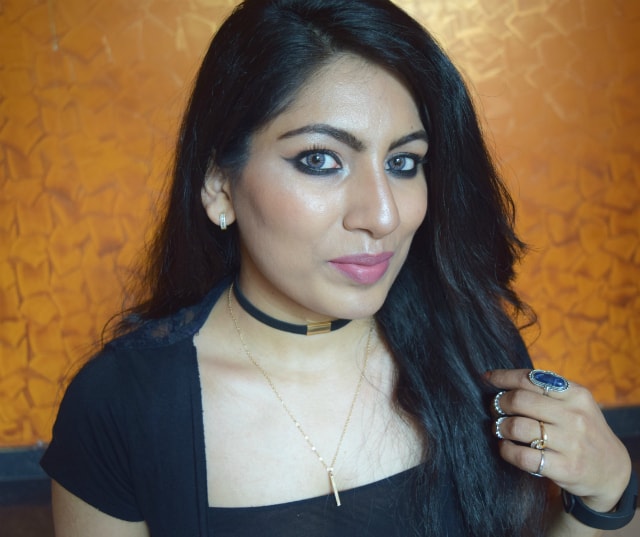 Also, I feel looking at the video that she was wearing grey contact so I popped in my Sky Gray lenses from Olens India and throw in a choker with loose wavy hair. It would have looked better if I had curled them a little bit but too lazy to style my hair 🙂
After a long while, I did this celebrity inspired makeup look and I am so happy with the way it turned out!
Let me know what do you think of this look? Would you like me to recreate more such Makeup Looks?