Dark Lips – Fall/Winter 2016 Makeup Trend
I am not a winter person but currently I love the nip in the air. There is one thing that I absolutely love about winters is that I can flaunt dark vampy lips and a smooth glowing skin without a second thought. I love getting ready and doing makeup on my own but everything has its own disadvantages. And in this case, I don't get a chance to relax and get my makeup done by a professional ( errr.. the parlor aunty) because I know I am capable of doing it better.
But, I was beyond excited when I got this opportunity to get a makeover by the gorgeous Anubha Aggarwal, National Makeup Artists and Training head for Givenchy. Also, finally I got to step out of the house, meet someone and discuss makeup :D.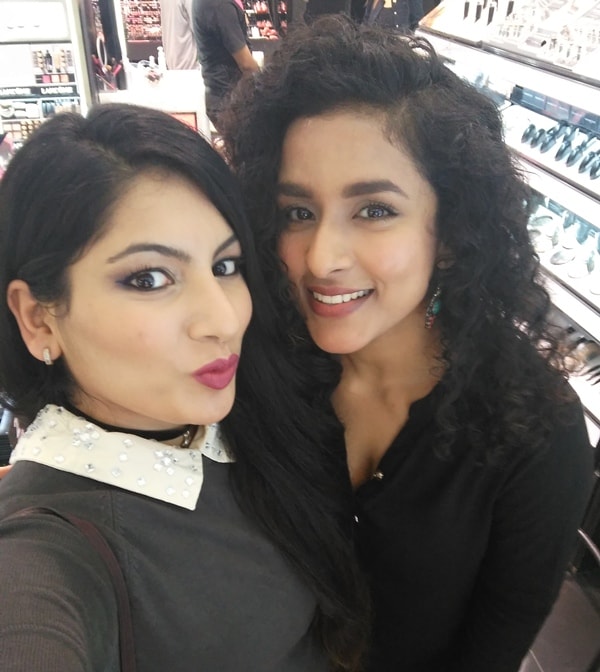 Givenchy has launched their new fall – winter makeup collection with a beautiful Star eye shadow palette, 2 stunning eye liners in Electric blue and Metallic Silver, a rare Jade green mascara , 2 Lipsticks in bright red and deep plum and some awesome brow definer pencils and brow gel mascara.
As, Anubha was detailing me about the products, I already shortlisted that Electric blue liner, the brow stuff and that deep plum lipstick for my look.
If you are following me on Instagram or Snapchat ( id @Poonam_BMM) you would have already seen the look she gave me. But if not, stay tuned as I am going to share pictures and more details about the products used by her on me for the look.
Winter Makeup Makeover:
Skin Prep: Anubha, started caressing my face and preparing it for the makeup by applying a thin layer of Givenchy moisturizer which hydrated my skin and made it look smoother and glowy. She followed with a mattifying serum so that my skin oils doesn't come in contact with foundation and let my make last longer.
Base: She matched me to Radiant beige shade of Givenchy Radically No Surgetics foundation which was perfect. It is a full coverage foundation but it felt so light weight and blended easily into the skin. She used the same foundation to cover the slight pigmentation I had under my eyes and around my nose. To set the foundation, she used the Givenchy Prisme Libre radiance loose powder. The powder is a beautiful mix of 4 finely milled colored powders in White, peach, green and pink. These combined together mattify the face and give a radiant glow.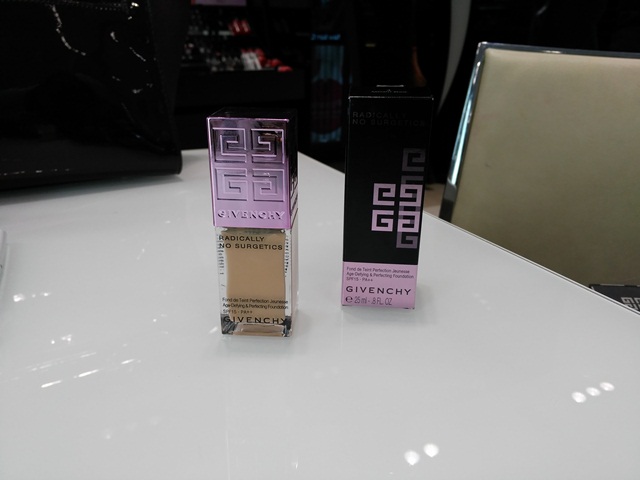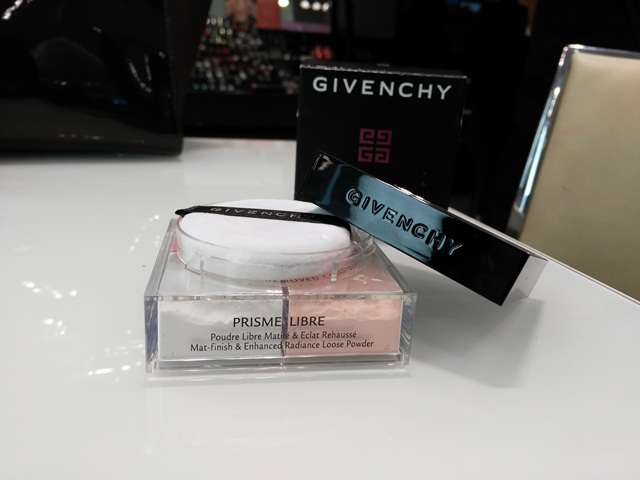 Lips: Before moving onto the eyes she did lips and used the Rich Plum shade from the Givenchy Le Rouge range. So, that we know how far we can go with the eye makeup!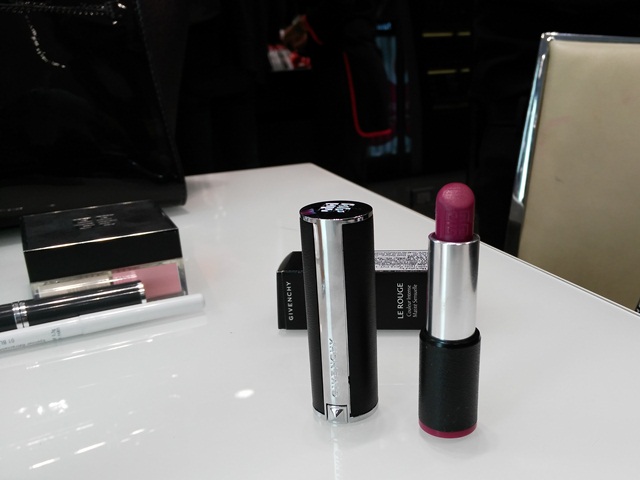 Eyes: Time to do the eyes, for which she knew I want to have that Blue Liner for sure. So, she used that star palette for a soft glistening eyes look. She gave me a light lid and a deeper crease and blended the eye shadows for a diffused look. She drew a half blue winged liner and completed the rest with the smudge proof and water-proof Givenchy Kohl Contour in Black. It gave a beautiful Ombre blue Liner look to my eyes and I absolutely loved it. Completed the eyes with a bright eye shadows in the inner corners and Givenchy Phenomen'Eyes Mascara to curl and define the lashes.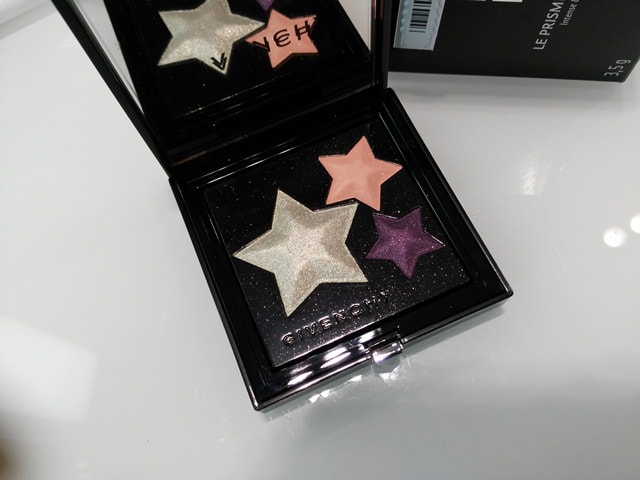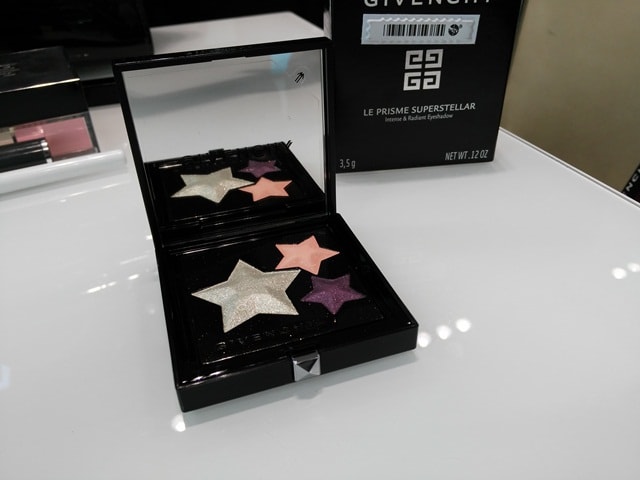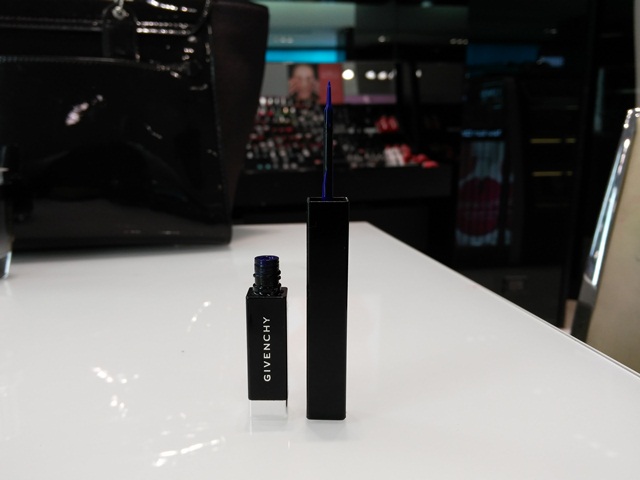 Brows: Coming to the brows, she asked for my preference and I absolutely loved that. I chose to go for natural looking brows. She used the Givenchy Brow definer pencil to fill in the gaps and combed them with the spiral brush to tame the unruly hair.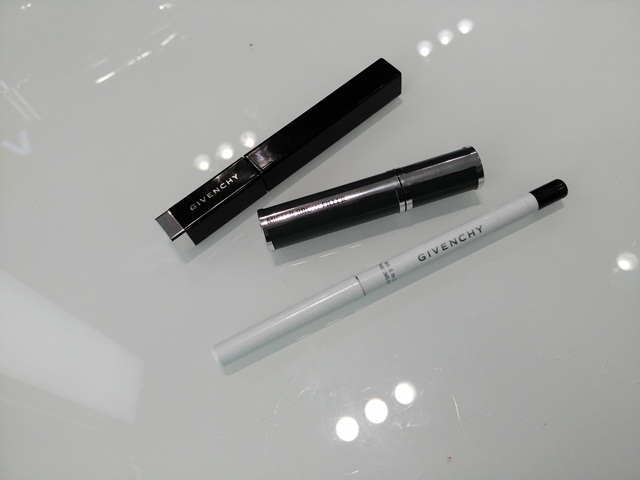 Face: She used a peachy-orange blush on my cheeks for a natural flush of color. Defined my jawline and cheekbones with a dark pressed powder and brightened up the high points using a light shade. Nothing shimmery or over the top which is perfect for day time wear. Locked in everything with a makeup fixing spray.. whiff whiff!!
Fragrance: In her words, No Givenchy Experience is complete without Givenchy fragrance. So she misted some Givenchy Dahlia Divin Perfume and it's done.
Not only she did give a beautiful everyday winter makeup makeover, she shared some amazing Tips and Tricks of Makeup artists that are surely going to benefit you:
Makeup Tips from Anubha:
First and foremost, moisturize your face before starting with makeup. Foundations usually suck out the moisture from the skin and starts looking flaky or patchy. So, nourish skin with a light weight moisturizer to make the makeup look fresh all day.
Less is More, start with small amount of foundation and blend it into the skin before layering another coat.
Start powdering your face from the center as that's where it tends to get oily first.
For oily lids, it best to use a powder or eye shadow primer before starting with eye shadows. It will make the makeup last longer.
A Brow mascara or Brow gel tames the unruly brow hair and make them stay in place for long.
Keep blotting sheets handy to soak the excess oil and keep the makeup intact.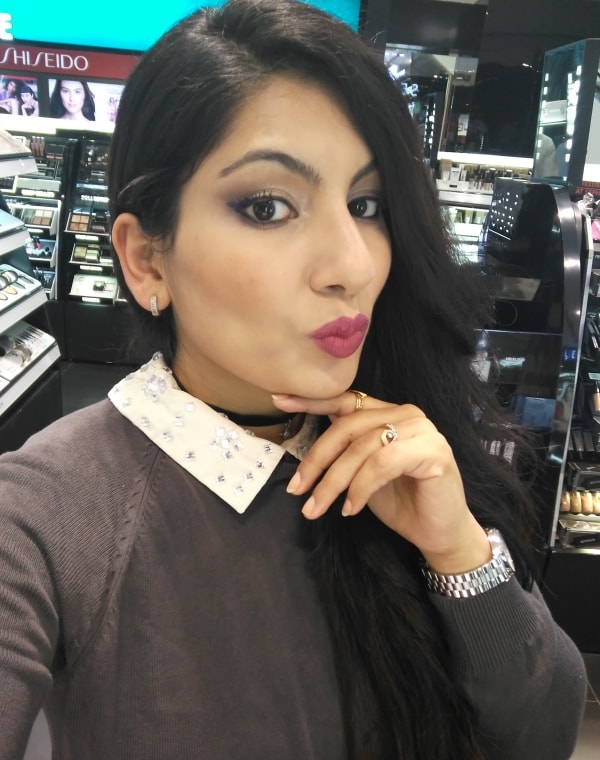 Nothing can beat a dark lip look in winters and this is such a wearable winter day look with glowing skin and subtle eyes. I thoroughly enjoyed my Givenchy Makeover experience, thanks to the gorgeous Anubha for being such a fabulous makeup artist.
Have you tried Givenchy Makeup? Which one is your favorite product?