Currently Testing: On My Skincare Shelf
I am really bad with skin care samples. I have many of these lying around for months and some even for years. I like getting samples to try and test luxury skin care brands before shelling out money on full sized product but as soon as I reach home the samples get lost somewhere in my Alamirah and I look forward to the full sized products only that I already own, and have been using.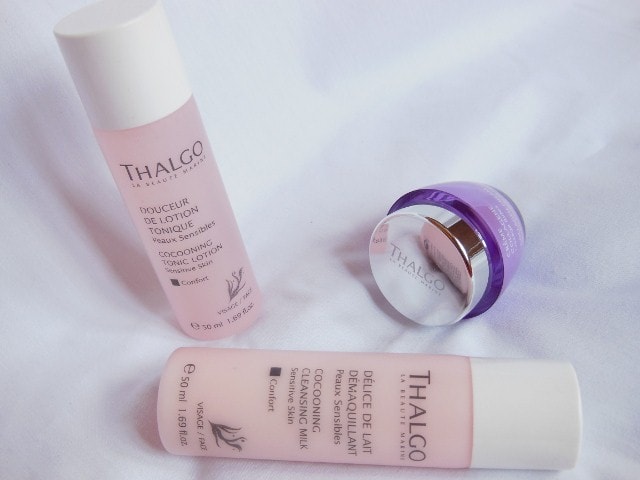 I have so many samples that haven't been touched so finally, I have decided now to finish up with samples before purchasing any new skin care product and the first that came up on my testing table were Thalgo Skin Care Products that I won in Gowthami's blog "Beautyfrontline" giveaway.
I received these 3 sample sized products:
Thalgo Cocooning Cleansing Lotion

Thalgo Cocooning Tonic Lotion

Thalgo Collagen Wrinkle Smoothing Cream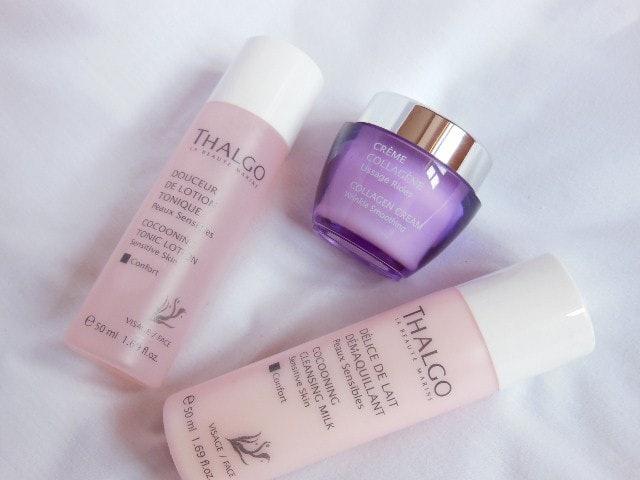 I was expecting full sized products 😛 .. but was satisfied to see that the samples size is generous enough to give me 2-3 weeks of usage so that I can make a decision on the product. Two of these worked decently on my dry skin but one of them is a bad guy and gave me severe "Breakouttss".. big red bumpss which will take weeks to go away 🙁 . Can you guess which one out these 3 would be the culprit??
Planning to do a combined review on all of these, let me know if you want to cover each of them seperately! 🙂
Have you tried Thalgo Skin Care Stuff? Do you actually use samples or stick to full sized products?