Currently Testing: Jafra Brightening Range
Hello Everyone,
Today, I have an amazing skin care range to share with you. Though I do not believe in raving PR samples just because I got them for being a beauty blogger and have an advantage of not paying a penny for the product but there are times when you come across something that sweeps you off your feet and you just cant stop going gaga over it… and that is exactly, I will describe my current state of mind with Jafra Brightening Range.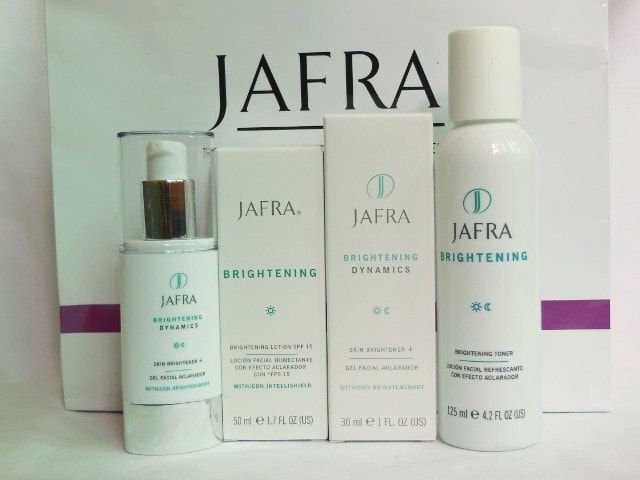 I hate those whitening claims made by every other brand who tries to sell off reformulated "Fair & lovely" with tempting names and packaging's. I shudder all such creams, cleansers and every woman should understand that there is nothing magical in the product that will make them shades lighter in no time, not at least without causing a substantial damage to the skin.
Well, when I got to know that Jafra is coming up with brightening something range.. trust I was like ..Oh No Not again!! Wwaahh.. :-/ but it didn't took me long to change my perception about the range, products and the brands.
We were made aware of all the ingredients went into making that product skin safe and how they are different from the usual brightening and whitening creams.. I can say I was impressed!!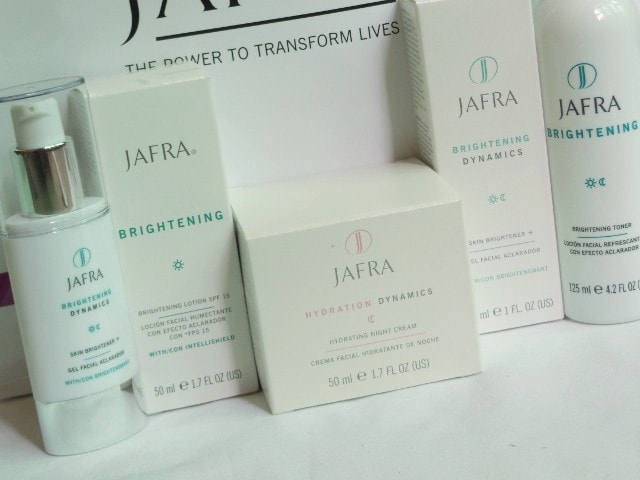 This has been favorite skin care range so far and loving almost each and every product.
Don't Miss to Checkout:
Reviews coming soon on the blog!!