Current Skin Care Favorites
I have shared with you  My Makeup Favorites. Today I am going to share my skin care favorites with you. I have a super-dry skin which turns dull and dry if ignored even for a day just like a child who requires full attention, so I am keeping it happy with the following nowadays.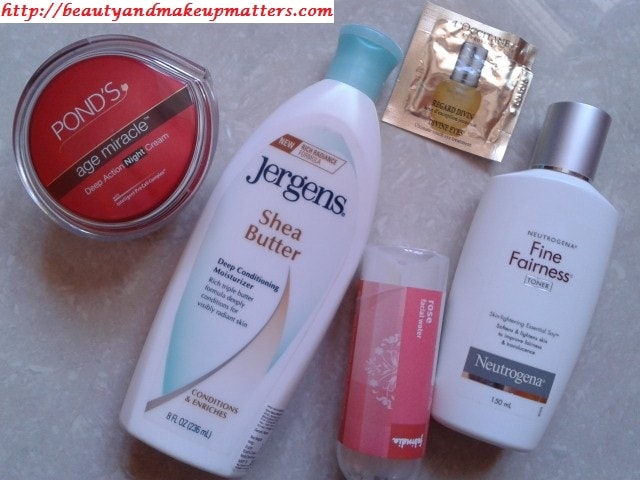 Facial Care
1) Neutrogena Fine Fairness Toner – Transferred it to the FabIndia Rose Facial water spray bottle and use it twice daily. It is moderately moisturizing to my dry skin for day time but can't afford skip to my regular moisturizer at night. It feels slightly sticky during day, so I wipe off the excess with wet cotton (5 min post application) and follow with sunscreen. It has given my skin slight firming and it does appear smoother.
2) Ponds Night Miracle anti- ageing night cream –My first anti-ageing product, an affordable night cream which comes in an attractive packaging with a velvety soft texture. The cream just blends in to the skin without leaving any residue. I use a generous amount so as to sufficiently moisturize my dry skin. Skin feels silky soft and smooth but couldn't comment on its claims of reduction in Fine lines & wrinkles
3) Jergen's Shea Butter Body Lotion – This is my favorites from all of the Jergens body lotions I have tried( Age Defying, Skin Firming and Cherry-Almond) and tops the list with its lovely warm scent buttery vanilla scent and rich moisturizing texture which just sinks into the skin with little massage. Keep skin nourished and moisturized for long in dry winters and never feels oily or sticky but definitely not suitable for upcoming summers.
4) L'Occitane Divine Under Eye Cream (Sample) – I had these samples lying with me for almost an year. Used only hair care samples which I am still drooling over and they are on my wish list like anything. This is a light weight cream but heavily moistursing to the under eye area. Blends quickly into the skin with little massage and gives a healthy appearance to under eye area. The sample lasted me almost 10 days, which I feel isn't enough to comment on its effectiveness on wrinkles & dark circles but totally loved the way it soaks into the skin without leaving any residue, which makes it suitable for day time also.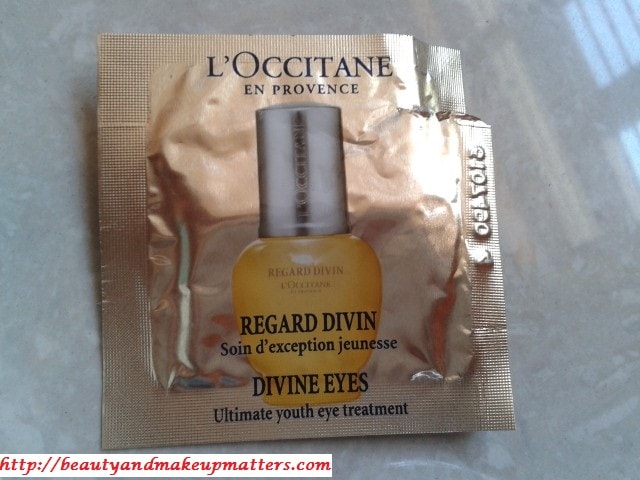 With the soaring temperatures, it's time to go to basics and pamper myself with some easy kitchen Recipes. Home made packs are a must for me along with regular skin care routines and here are my favorites for face and hair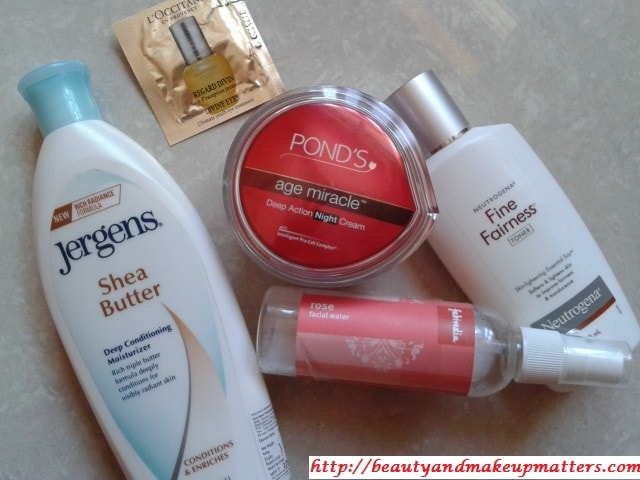 Don't Miss to Checkout:
What are you Skin Care Favorites? Do you use occasional Home made packs?