!!!Current Makeup Favorites!!!
Hey everyone, today I will be sharing with you the makeup products I am digging currently.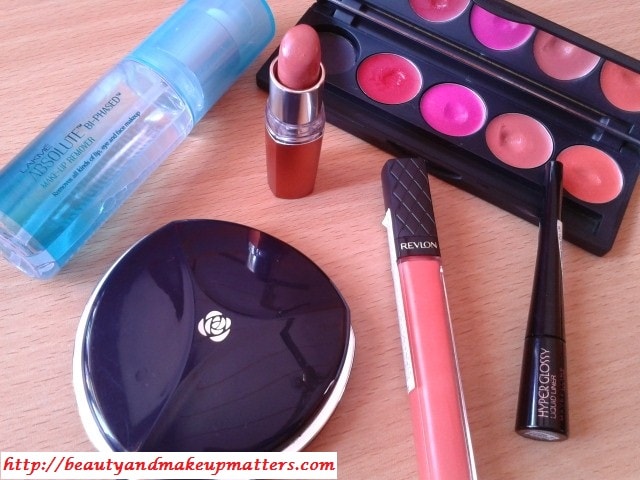 Black Liquid Eye Liner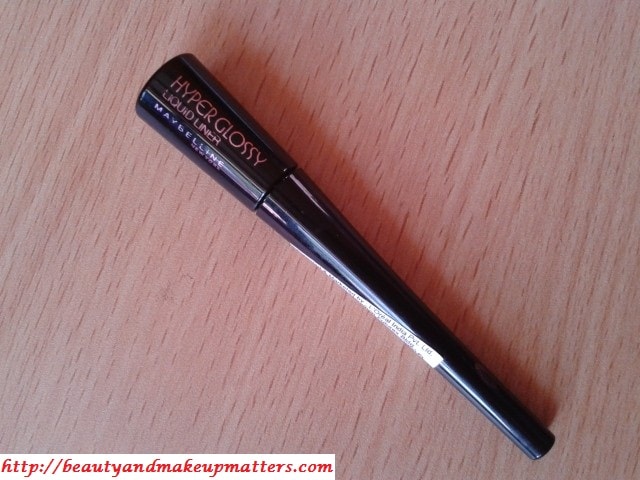 1. Maybelline Hyperglossy Liquid Eye Liner (Review Here)– I have never been a fan of liquid eyeliners but this one totally took me up by surprise. It non-stingy formula and glossy finish makes it one of the best. Totally digging cat eyes and winged eye liners with this, an absolute love!! I might finish it off really soon.. that calls for a repurchase.. !!
Orange/Coral Lip colors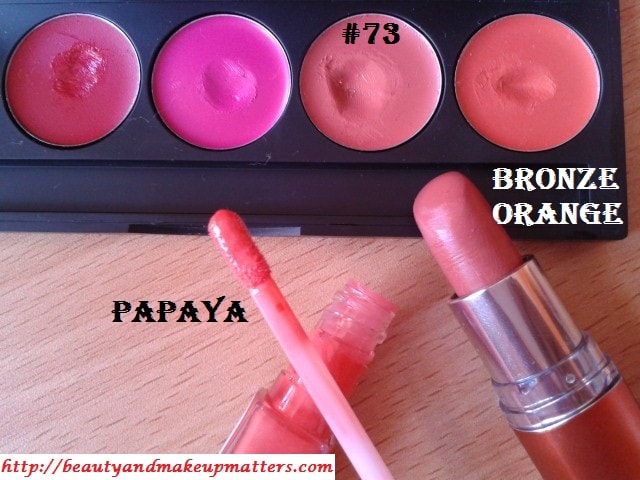 Revlon Colorburst Lip gloss Papaya (Review Here)–

Orangey-Coral Lipgloss with sheer to semi-sheer coverage

Maybelline Moisture Extreme Bronze Orange Lipstick (Review Here)–

Medium-Bright Orange with almost opaque coverage and creamy finish

INGLOT Freedom System Lipstick – #73 (Review Coming Up)–

Bright Tangy-Coral with slight pink tones in semi-matte finish which build up to an opaque finish.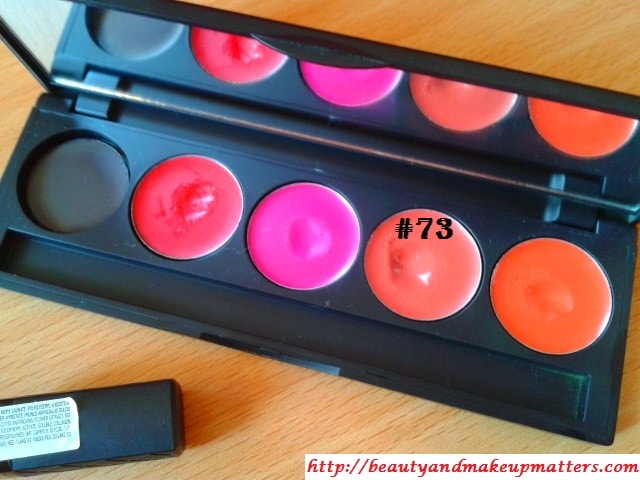 Since the arrival of Revlon Lip-gloss in Papaya, I am in love with coral lip colors. It goes best with coral/orange lip shades and I love top it over any lip color belonging to the similar color family for those luscious and absolute kissable lips 😉.
The other lip products I am in love are Bronze Orange and INGLOT #73 lipstick which looks best with Papaya. So, at present I am using/abusing all these.
Face Powder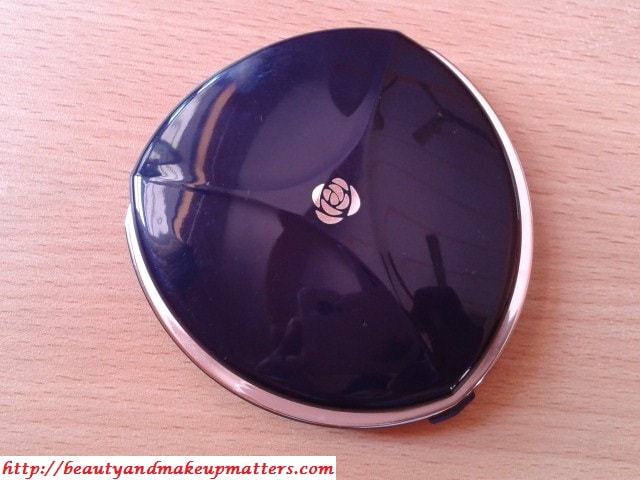 1. Chambor Silver Shadow Compact (Review Here)- One of the newest member in my makeup stash but its finely milled formula made me fall for it immediately. The powder is soft and smooth, blends effortlessly all over my face give sheer to medium coverage and never looks powdery! Just wish it would have looked more closer to my actual skin tone!!
Makeup Remover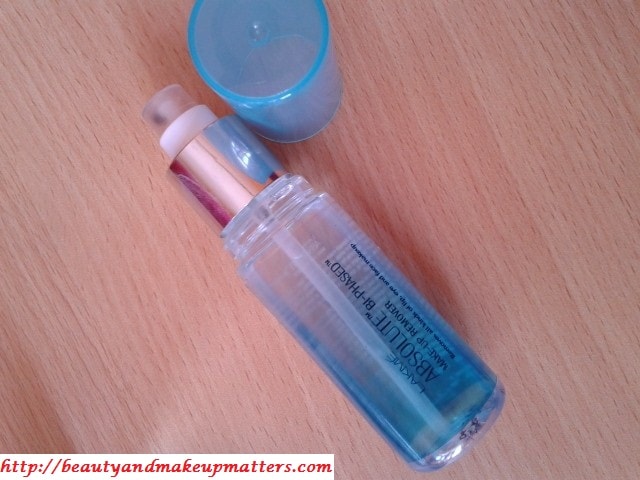 1. Lakme Absolute Bi-Phase Makeup Remover (Review Here)– Till date it is my favorite product from Lakme. The formula and the ease with which is dissolves make is just amazing. An affordable alternative to high-end makeup remover which delivers similar results at pocket-friendly price.
This is my list of Makeup Favoritesss!!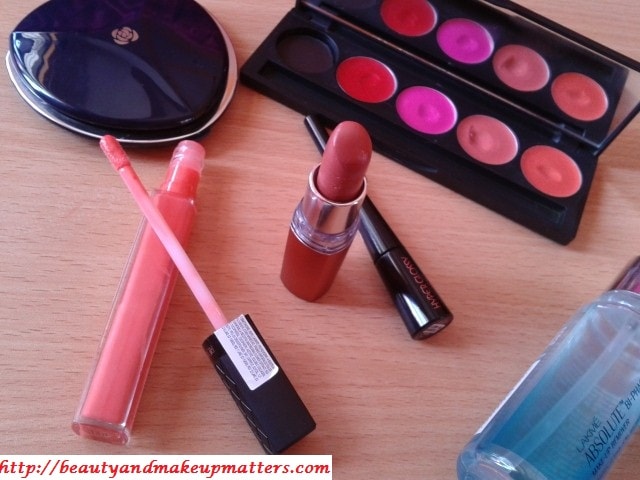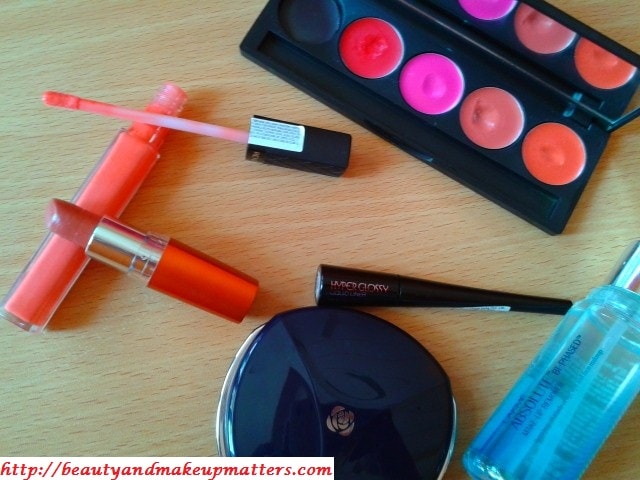 What are your Current Makeup Favorites?