CoverGirl Lash Blast Fusion Mascara – Very Black Review
Hello Everyone, today I am going to share my experience with my first imported Mascara 😀 the CoverGirl Lash Blast Fusion Mascara – Very Black. Many-many thanks to the gorgeous lady for gifting me this beauty.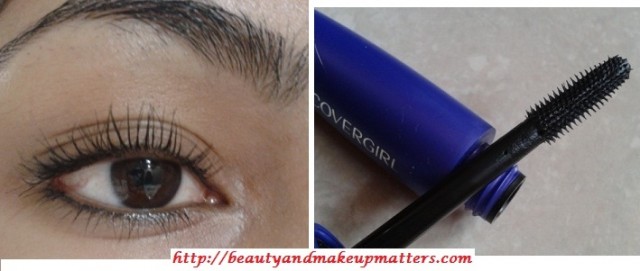 Product Claims: Experience COVERGIRL's first ever volume + length mascara! The fiberstretch formula and oversized brush make every little lash bigger, fuller, longer-looking, and more dramatic.* Also available in Water Resistant!
Super volumizing + buildable fiber-strength lengthening
Thickens and extends the look of your natural lashes
Signature blast brush
Ingredients:-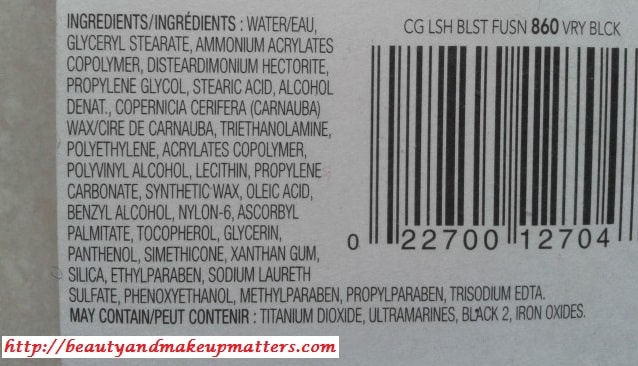 Price:- $8.99
Available in 4 shades:-
Very Black
Black
Black Brown
Brown
Packaging:- The mascara tube and wand are packed safely in a cardboard plastic packaging. I was sold out at this beautiful purple tube packaging with an equally beautiful want with purple bristles. The tube is sealed with a screw cap and the wand is placed separately. I liked the idea of unsealing the mascara tube only when you actually start using it.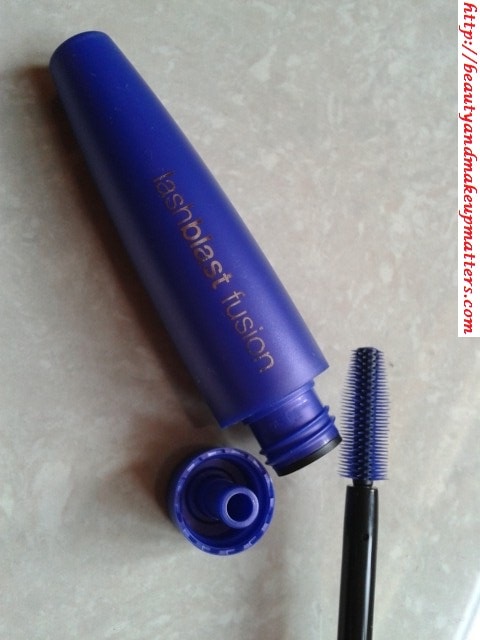 My experience with CoverGirl Lash Blast Fusion Mascara – Very Black:-
Lash Blast Fusion Mascara is a thick creamy liquid which at first made me think it's dried out until I put it to use. The mascara claims to be Lengthening and Volumizing Mascara and I am more than happy to announce that it keeps its claims. It lengthens out my lashes in a natural way and also provides them a volumizing effect. The mascara didn't clumped even with multiple coats unlike Maybelline Colossal Mascara which gave spider eye lashes all clumped together with second coat.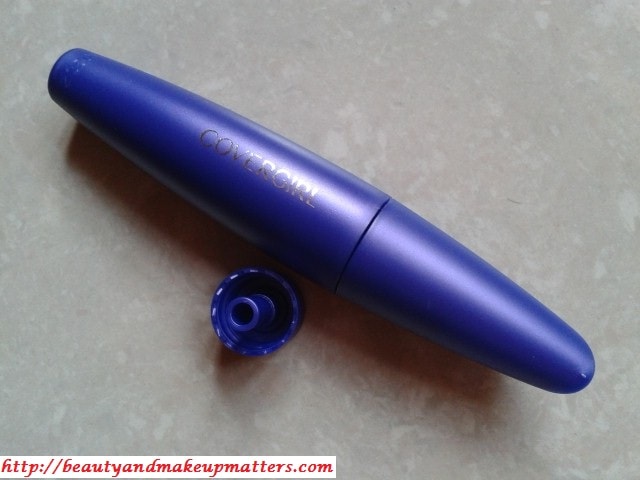 The smartly designed wand with densely packed thick plastic bristles covers even the smallest of the eye lashes giving them thickness and length. The wand has a flat base which makes it easy to remove excess mascara from the tip and save you from spoilt look.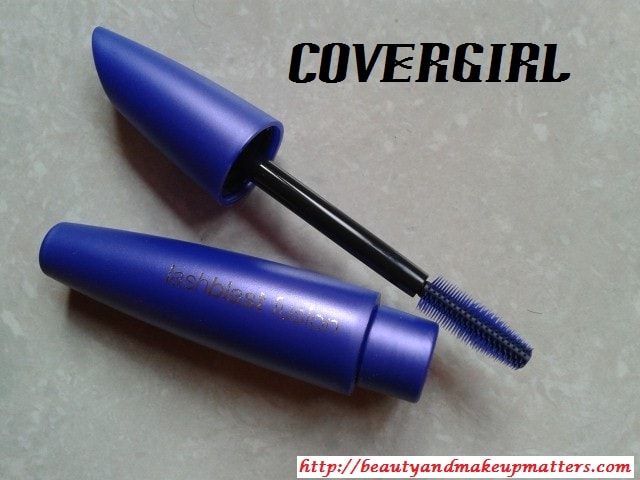 The mascara has an amazing formula as it doesn't feel heavy and besides from providing length and thickness to lashes, it doesn't made them look artificial. I got full and fluttering lashes that still looked very soft and natural.
It isn't water-proof mascara but I didn't notice any sort of smudging or smearing till the time its removed. It stays good all day and doesn't flake even a bit. It's extremely easy to remove it as it comes off with a single swipe of Creamy Cleanser or Eye Makeup remover.
For testing purpose I splashed water on my face and touched my lashes, it smudged only lightly that also got removed with a single swipe of finger on the under eye area.
Don't Miss to Checkout:
Pros of CoverGirl Lash Blast Fusion Mascara – Very Black:-
Provides natural looking thick and long eye lashes.
Doesn't give clumpy or spider lashes
Doesn't feel heavy
Stays whole day without smudging
Water-resistant but not Waterproof
Easy to remove
Well designed applicator
Stands true to its claims
Hygienic Packaging
Reasonably Priced
Cons of CoverGirl Lash Blast Fusion Mascara – Very Black:-
Availability in India
Thickening may not be enough for extremely sparse eye lashes.
Recommendation CoverGirl Lash Blast Fusion Mascara – Very Black did a fantabulous job with its lengthening and thickening results maintaining a lovely natural effect on eye lashes. The hygienic packaging and Clump-free formula is impressive. The mascara gave a comfortable wear whole day. It is not a water-proof version and gets removed in jiffy but I didn't notice any sort of smudging or smearing on eyes while I wore it. It comes off like easily unlike Maybelline Colossal Mascara water–proof version which requires at least 3-Step cleansing for complete removal.

If you could get your hands on CoverGirl Cosmetics do give their mascaras a try. Still searching for natural, clump-free Mascara which gives length and decent Volume to lashes this is the answer. Highly Recommeded!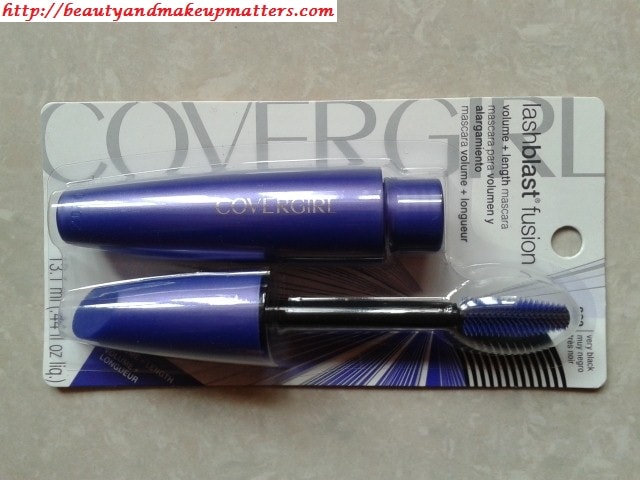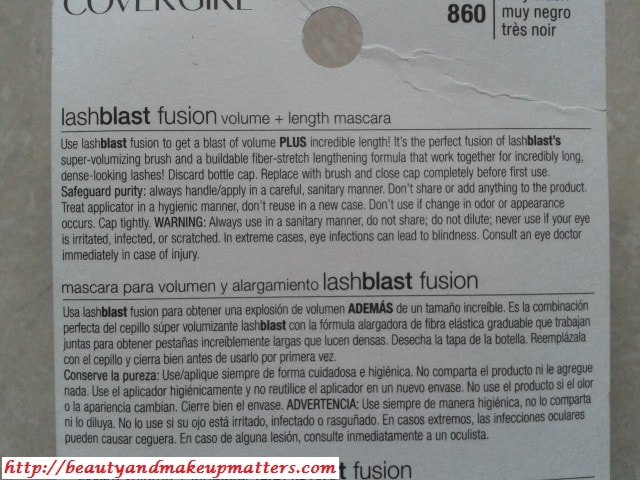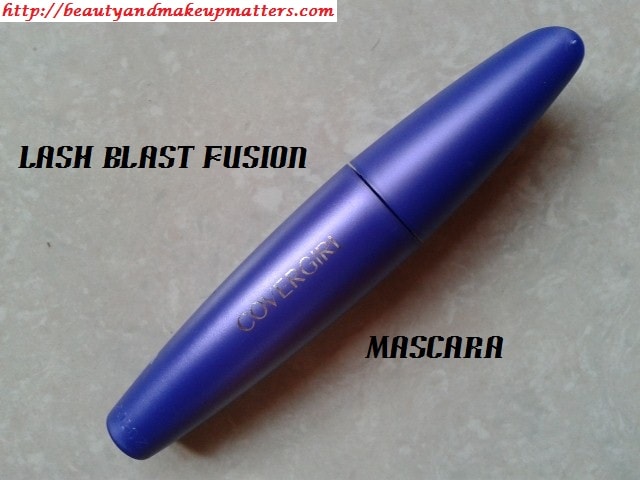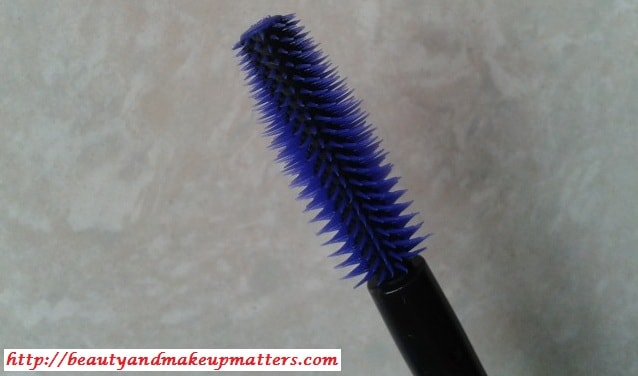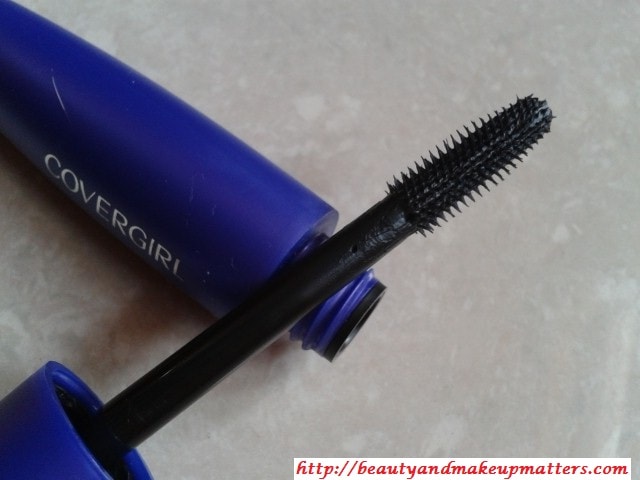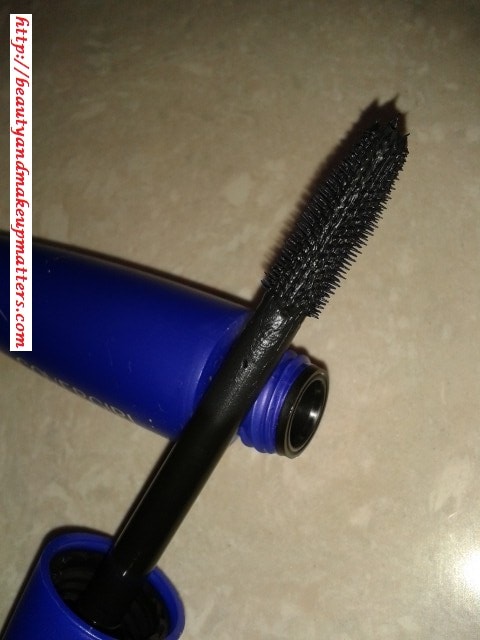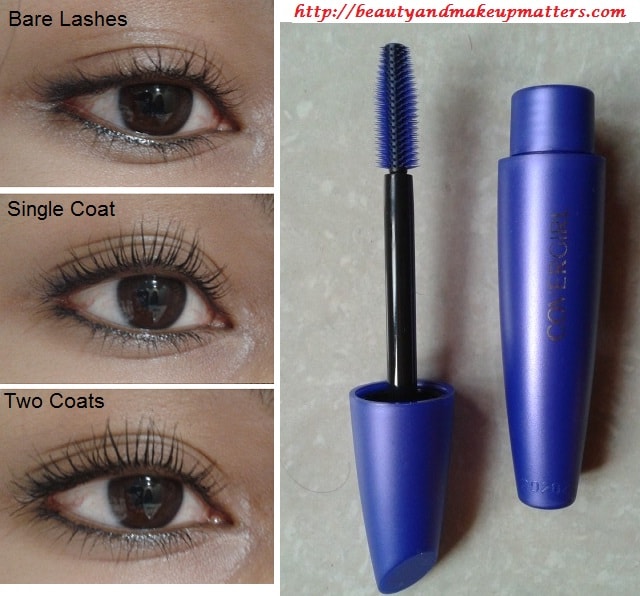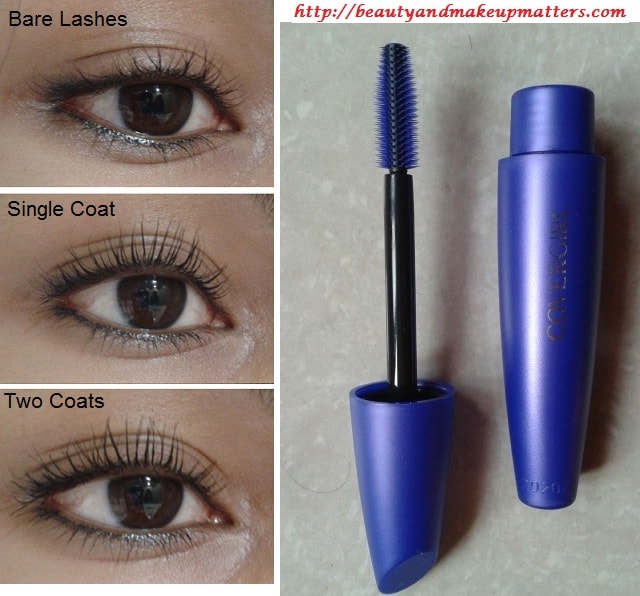 Rating:- 4.8/5
Have you tried Covergirl LashBlast Fusion Very Black Mascara?