Colorful Treat : Fiama Di Wills Shower Gel Soaps
Do you regularly visit retail stores like Big Bazaar and More?? I get a chance to step in once in many months but whenever I go, I always have a hard time ignoring all the colorful stuff stacked together.  It's so hard to resist beautiful soap packaging's, shampoos of all kinds and the ever moisturizing Body lotions and creams.. all waiting for me to pick them up. I am pretty sure if I get a chance I will come out with trolley full of bottles body lotion, shampoos, soaps and more… the hoarder in me, you know 😛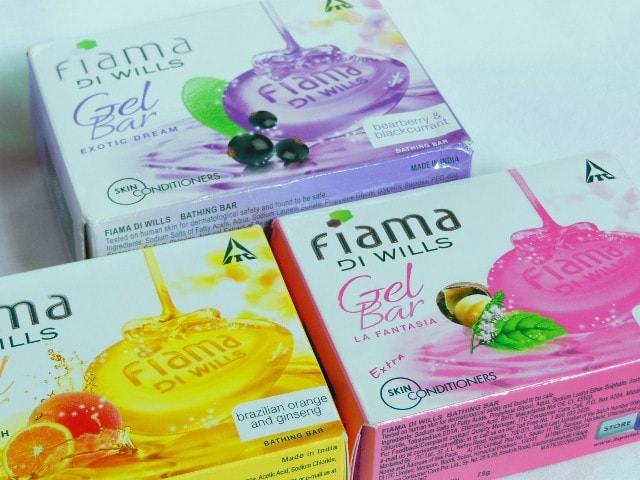 Enough of resisting, when you see your favorite thing in vibrant shades and the same happened when I saw a rack full Fiama Di Wills Soap in eye-catching shades of lemon, pink and purple.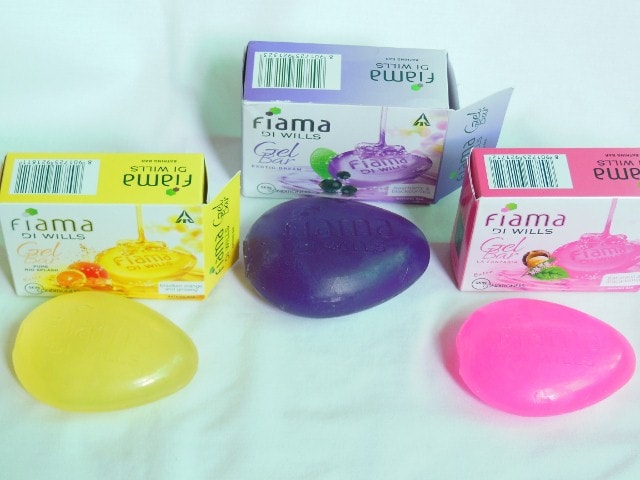 I have been using the Fiama Di Wills Shower Gel soaps for more than 4 years now and may be even more. These are the best soaps available out there, truly a soap version of shower gel with vibrant colors, and amazing fragrance, hydrating formula which lathers generously and the enchanting aroma follows you for hours post-shower. They have been my ultimate favorite and have recommended them to everyone I know.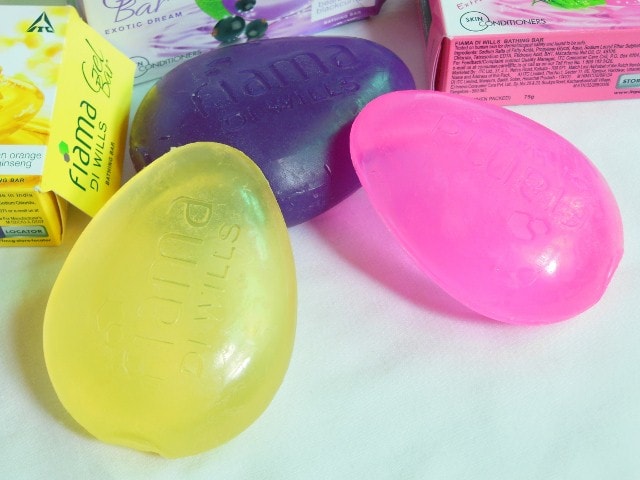 Earlier there were only 2 versions of the soap with one orange and another in a light green color, I have also reviewed Fiama Di Will Shower Gel Soap.
I came home with all the new versions.. now I think I should have picked the older ones as well :P.  My dry skin's love affair continued…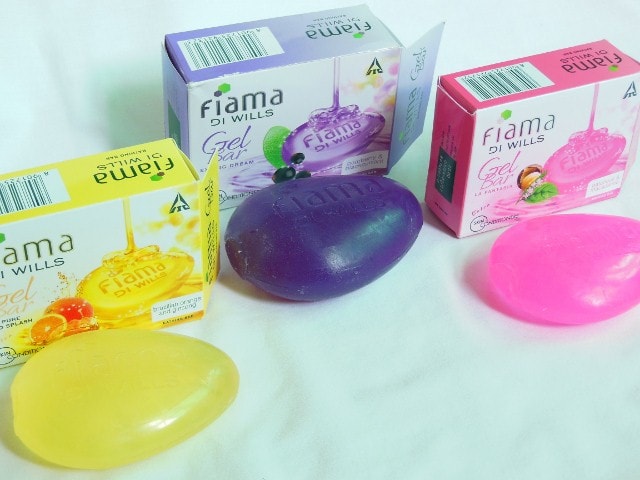 Have you tried Fiama Di Will Shower Gel Soap? Do you have any favorite soap?