Colorbar Nail Lacquer – Autumn Rose Review, NOTD
Colorbar Nail Lacquer – Autumn Rose has been my most desired shade after Apple Martini. I first came across this shade during online shopping. I loved how different this shade looked from the rest of pink and orange nail paints. I have so much fallen in love with this shade that I could identify it by just looking at the online swatches.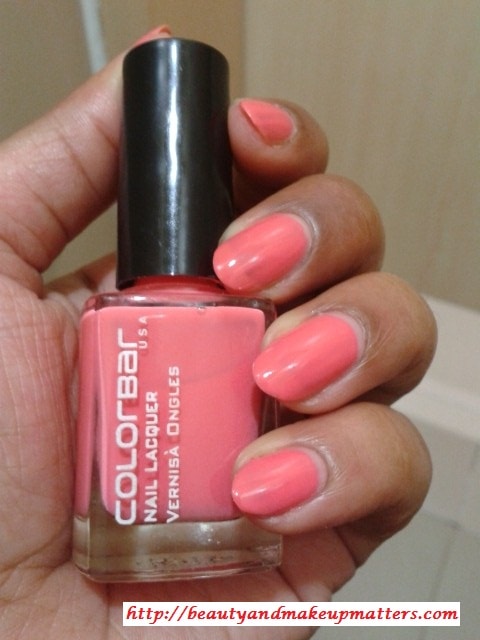 I don't have fair or those chubby cute hands so was a little hesitant of putting such bright shade but the urge of getting this shade was so difficult to deter that I have to give this a try. So, after a long wait of 2 days I finally ordered Colorbar Nail Lacquer – Autumn Rose from an online shopping website.
Product Claims: The Nail Polish is a simple one stroke application and fortifies the nails while giving them a high shine and intense color. It is fast drying and chip resistant. It does not yellow the nails and is long lasting; just what you need to make your hands look salon perfect!
Available in 52 vibrant shades.
Price:- Rs.100 for 9ml
Shelf Life:- 2 years from the Mfg date.
My experience with Colorbar Nail Lacquer – Autumn Rose:-
Autumn Rose is a bright coral-pink shade with some peach undertones. It is a very beautiful shade which looks bright coral-pink in the daylight and gives an amazing light pinkish shade in the evening.
Though, it is a bright neonish shade but not overwhelming and pretty wearable.  The bright color have a tendency to make hands appear darker and the same is true with this shade but the color is so beautiful on its own that I don't mind my hands appearing a bit darker.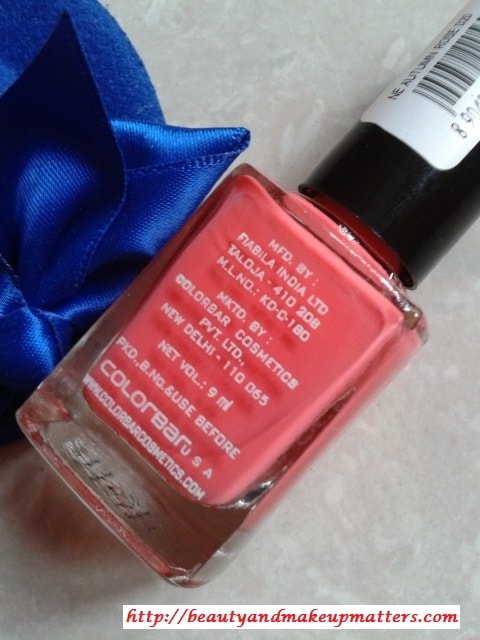 The formula is of the nail lacquer is creamy and slightly thick. It glides not so nicely on the nails and to get complete coverage I have to go for at least 2 thin coats of it. I would suggest relying on thin coats the dry time shoots up exorbitantly with thick coats.
It goes streaky in single swipe but the application smoothens up with another coat. The nail lacquer gives a glossy creamy finish and takes almost 5-6 minutes to dry down but I didn't like the sight of the scratchy finish. So, I double it up with a top coat to seal in the creamy glossy look with an even finish.
Don't Miss to Checkout: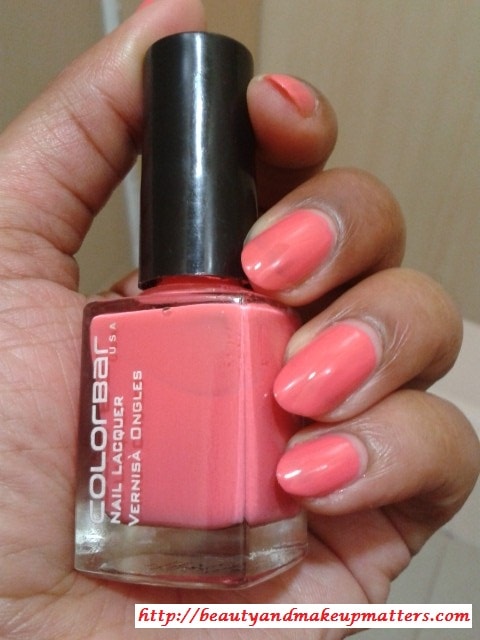 Pros of Colorbar Nail Lacquer – Autumn Rose:-
True Coral shade
Gorgeous summer shade
Wearable neon shade
Decently priced. It could very well lie in the Rs. 150 range of Colorbar nail lacquers.
Dries to a creamy glossy finish
Cons of Colorbar Nail Lacquer – Autumn Rose:-
Staying power is not great and chips off within 2 days of application without a top coat
The formula of Colorbar nail paint is streaky and the application develops scratches when it dries up.
Dry time increases rapidly with more number of coats
Make my hands appear slightly darker
Recommendation:- Autumn Rose is a unique and beautiful coral pink shade. This amazing bright coral shade makes a pretty summer nail color. Fair hands are going to love it and dusky beauties with and not so well manicured hands should also give this a try and I am sure you won't be disappointed. In spite of the cons mentioned above, it is one of my favorite shades and would recommend it to everyone.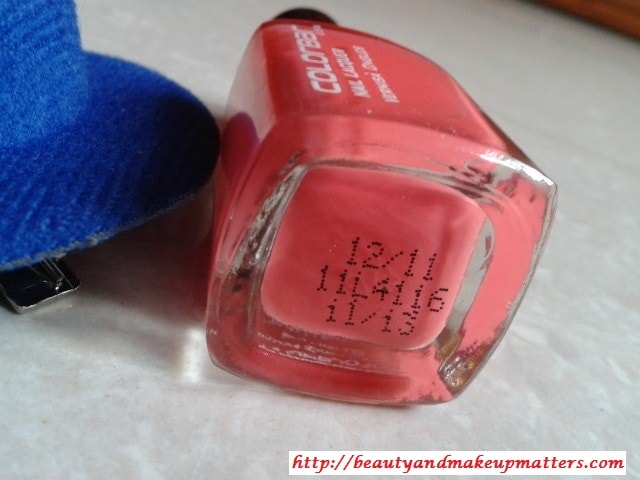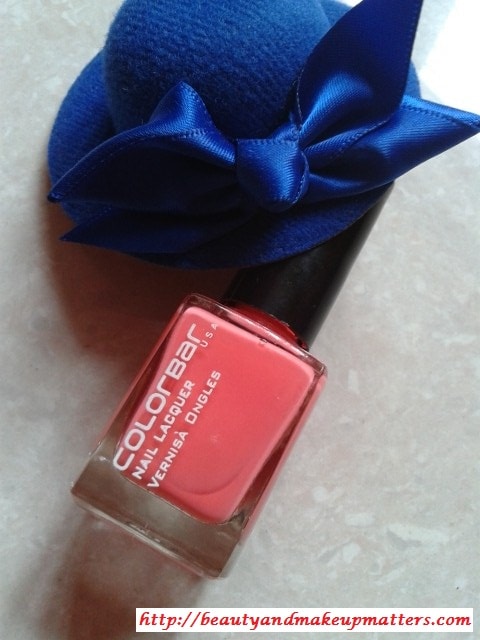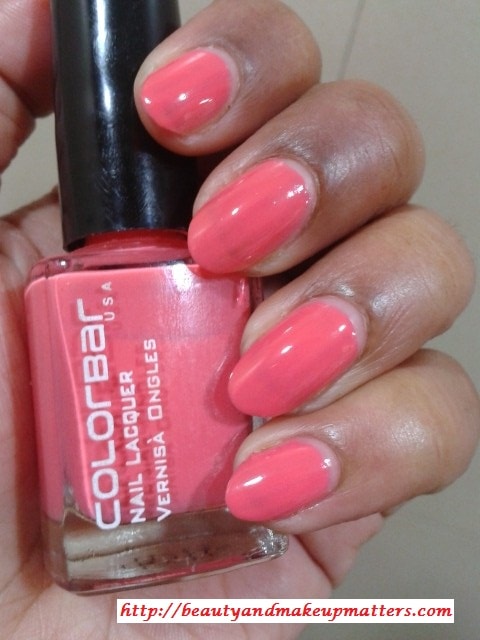 Rating:- 3.5/5
Have you tried Colorbar Nail Lacquer – Autumn Rose?