Colorbar Blush – Peachy Rose Review, Swatches, FOTD
Product Claims: Colorbar Blush accentuates the cheeks giving a glow to the face. This talc free, silky powder contains a moisture balance formula that is easy to blend and keeps the skin smooth, hydrated and nourished. It gives you soft cheeks with just the right hint of color.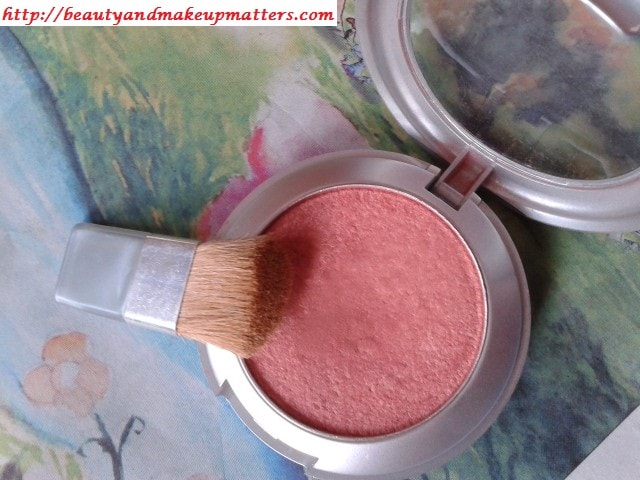 Ingredients:- Talc, Aluminium Starch, Octenylsuccinate, Nylon-6, Isostearyl, Neopentanoate, Polybutene, Cyclohexasiloxane, Butyl Stearate, Ethylhexyl, Methoxycinnamte, Tocopheryl Acetate, Cyclopentasiloxane, Phenoxyethanol, Methylparaben, Ethylparaben, Propylparaben, Butylparaben, Isobutylparaben,
MayContain:- Red 7 Lake, IronOxides, Mangenese Violet, Titanium Dioxide, Mica.
Price:- Rs.300 for 6gm
Shelf Life:- 3 years from the Mfg date.
Packaging:- Comes in a round-plastic packaging with a see-through lid. It is a 2 layer pan and has a mirror at the back of the pan holding the blush. There is also a separate area which holds the blush applicator that comes with the packaging. Though the applicator is useless for application but mirror comes handy for touchups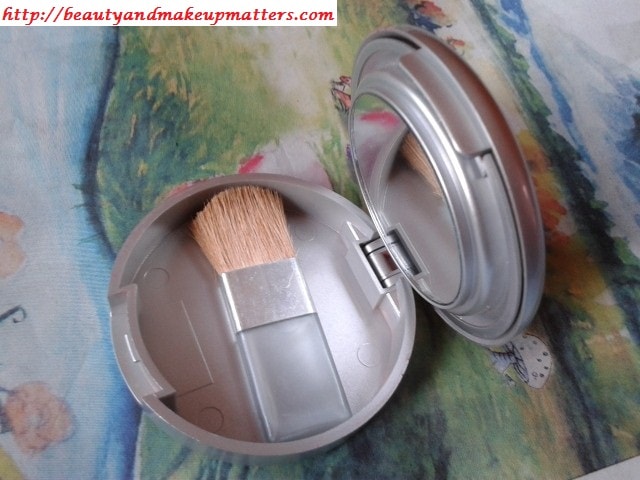 Available in five shades:-
Plum Brown
Cosmic Rose
Fuchsia
Peachy Rose
Just Earth (Review Coming up)
My experience with Colorbar Blush – Peachy Rose:-
It is beautiful peachy blush with subdued pink tones. I like the subtle shimmers in the blush. The shimmers are very minute and won't look blingy or glittery. The color imparts a nice glow to the face and can be worn during day as well as night.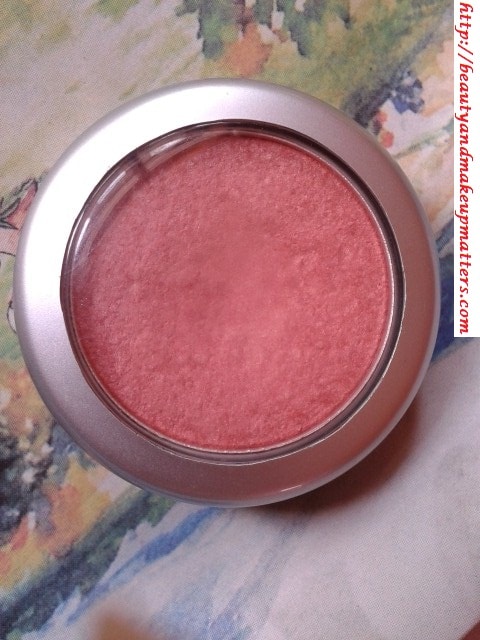 The Blush has soft and slightly powdery texture but comes up easily on the brush. The pigmentation of the blush is good and gives a nice peachy color in single stroke. It blends beautifully on cheeks with a regular blush and doesn't have much fallout. The blush is absolutely buildable and the color can be intensified for the desired look.
Swatches:-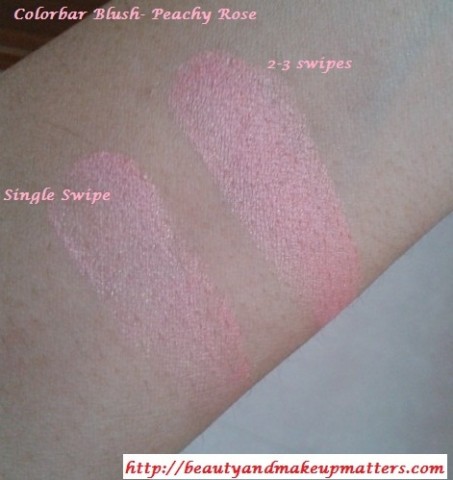 With Flash:-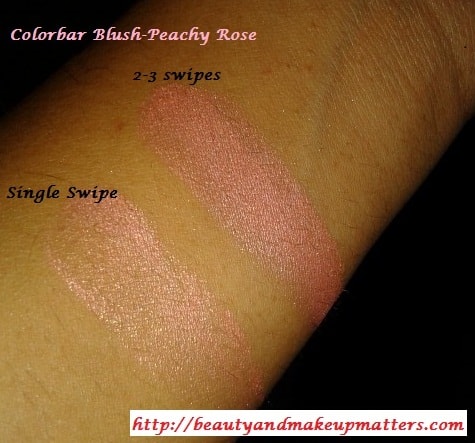 However, Similar to the Just Earth blush the staying power is not great and the blush fades away soon giving a maximum of 4 hrs of coverage.
The blush will look lovely with most coral pink and orange lipsticks. I would also love to pair this blush with a brown black Smokey eye look.
Pros of Colorbar Blush – Peachy Rose:-
Nice peachy –pink blush with subtle shimmers
Soft smooth texture
Decently pigmented
Value for money as the quantity you get will last you really a long time
Clear lid help in identifying the shade of the blush easily
Small mirror at the base of the pan helps in touch-ups
The blush gets applied smoothly on cheeks..
Cons of Colorbar Blush – Peachy Rose:-
Contains Talc as its main ingredient and has all sorts of Parabens
Poor quality plastic packaging which is prone to breakage
Low staying power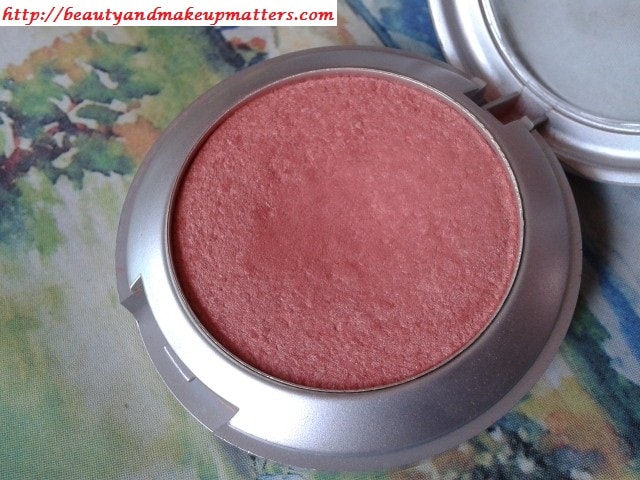 Recommendation:-I like the see through round pan packaging of the blushes but its fragile and wont survive a fall. Colorbar Blush – Peachy Rose is a lovely peachy pink shade with a hint of shimmer which is not OTT. The shimmers are fine and barely make their presence felt but adds shine to the cheeks. The blush is extremely pigmented and gives a natural flush of pink color to the cheeks but the sad part is it doesn't stay long and fades off within 4 hours of application.

It is a beautiful color which will look more vibrant on fair skin tones. Though, it will suit wheatish tones as well but might not be a good choice for duskier skin tones. At such an affordable price this blush is worth a try.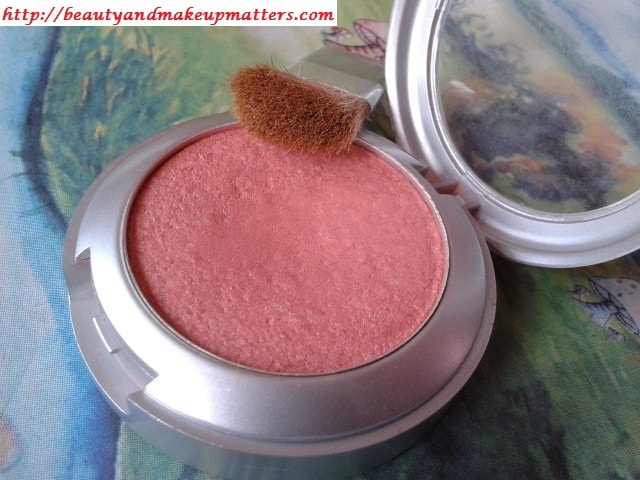 Rating:- 3.7/5
Have you tried Colorbar Blush – Peachy Rose? Do you wear blushes as eye shadows?