Clock is Ticking – GOSF around the corner!!
Hello Everyone,
How are you doing today… Am i allowed to shake up your normal day with the breaking news I have to share with you day! Lets raise hands and scream in Unison " We love Shopping" and aren't discounts the most pleasurable thing accompanying shopping .. 😉 Yes it is!!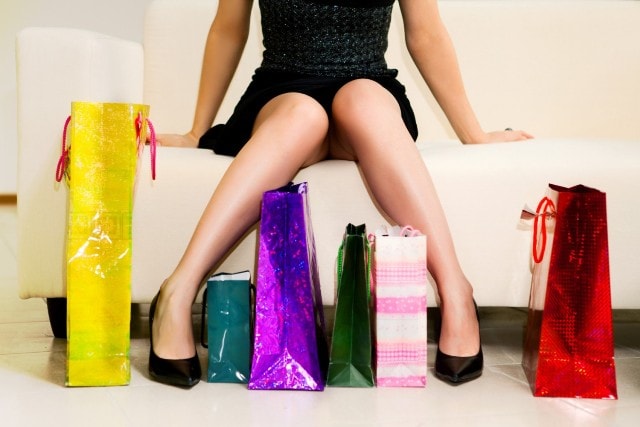 GOSF is here again.. so if you are new to this maniac thing let me introduce you : GOSF aka Great Online Shopping festival is an initiative started by Google India in 2012 and all of the major online shopping sites in india participate in this offering jaw dropping discounts and deals to the customers.
Talking about the timelines, GOSF 2014 is slated to hit the shores on 10th Dec ( yeah just few hours to go) and can be felt till 12th Dec 2014. So, you got 3 full days to shop, shop and shop. More than 300 shopping websites are participating in it and yes that includes our favorite stores like Jabong, Myntra, Flipkart, HealthKart, Luxola and many more with tonnes of awesome deals and discounts under offer.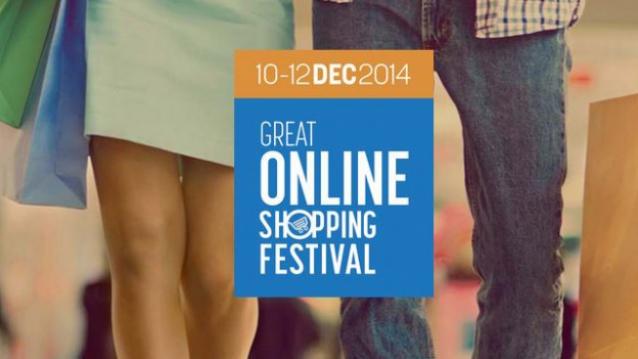 I am sure you don't want to miss on this once in an year opportunity and reap all the benefits of GOSF deals and discounts. But it is going to be maddening rush everywhere with so many deals flowing every hour, you are bound to get confused and miss on something.. so here is Couponation to your rescue. Couponation will keep track of all the deals and discounts across every website and if you are interested in only a few you can even subscribe to their newsletter and get the best GOSF deals delivered to your inbox.
GOSF is some thing similar to Black Friday and Cyber Monday sales in US that just got over. So, if you missed on those steal away deals and shopping then here is your time to catch up.
Shake up your credit cards, stock up our skin care and go splurge on the items you have been waiting long to go on discount.
PS: I am sure you wouldn't like to miss this one that Luxola has to offer..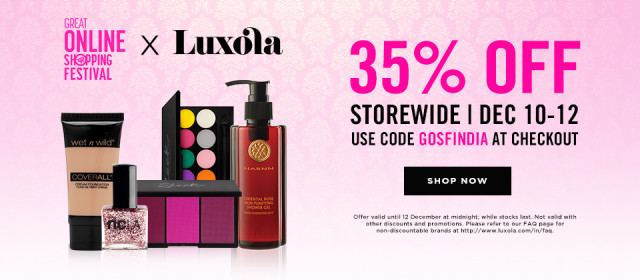 Happy Shopping! 🙂