CK Eternity Intense: Calvin Klein for women
Now, officially I have addicted Calvin Klein Fragrances and this is the latest addition to my slowly growing perfume collection. I have tried quite a few CK fragrances and was quite impressed with the beautiful sleek packaging and the awesome fragrance but this CK Eternity Intense for Women just blew my mind. Let's check out what so special and different about this new CK Eternity Intense fragrance.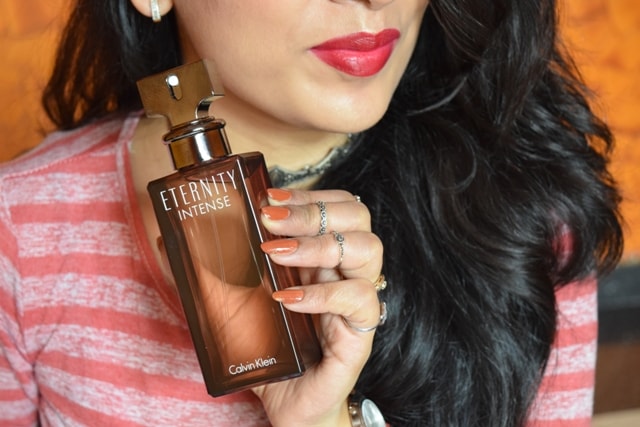 Price: Rs.5800 for 100ml
Product Claims: ETERNITY Intense Calvin Klein for women builds on the exhilarating feeling of the iconic original with an energetic burst of aquatic floral notes. A base of vanilla crystals lends irresistibility and utter addictiveness. Lending intensity is a sensual orris heart, which deepens the sense of femininity and elegance while ensuring the overall impression is one of deep desire and lasting passion.
Notes in CK ETERNITY Intense:
Top Notes: Aquaflora, Bergamot, Orris
Heart Notes: Iris, osmanthus, Rose
Base Notes: Sandalwood, Musk and Vanilla
ETERNITY Intense Calvin Klein
as passion intensifies
our love grows stronger
bound together for eternity
Packaging: ETERNITY Intense Calvin Klein comes in a sleek brownish glass bottle with a unique nozzle design at the top. The color gradient in the bottle makes the packaging more interesting and the rich reddish-brown exudes its dramatic notes. Also, the uniquely designed spray nozzle makes me spritz it a little more :D.
My experience with Calvin Klein ETERNITY Intense for women:
Calvin Klein ETERNITY Intense EDP is the new fragrance with the fresh floral notes intensified with more woody, musky and vanilla base notes.
Calvin Klein's Eternity fragrances are symbolic of love and this Eternity Intense version illustrates the passionate love and bonding between the lovers which grows stronger with every whiff. This is exactly how I felt when I first took a sniff of this EDP, so strong and sexy!
Seriously speaking at first I couldn't smell any floral notes but just the warm vanilla and woody notes. The fragrance is captivating and enticing with its rich intoxicating aroma.
Though it starts on the floral notes but it quickly sets to the warm vanilla, woody notes which feel so invigorating and satisfying at the same time.
It is one of those long lasting perfumes that you can smell from a distance even after 8 hours of application. I absolutely love that it lasted that so long on me.
The fragrance is not for everyone but if you like strong, warm, woody scents then this will be the perfect pick for sultry nights.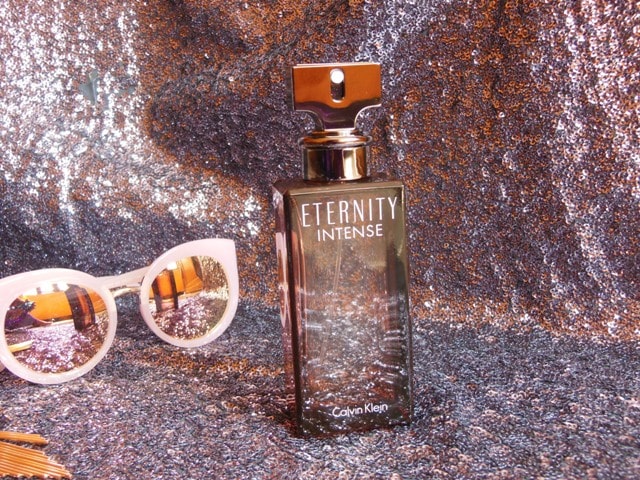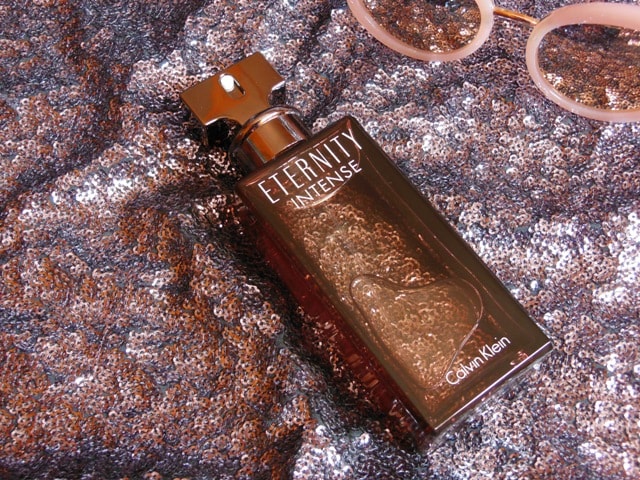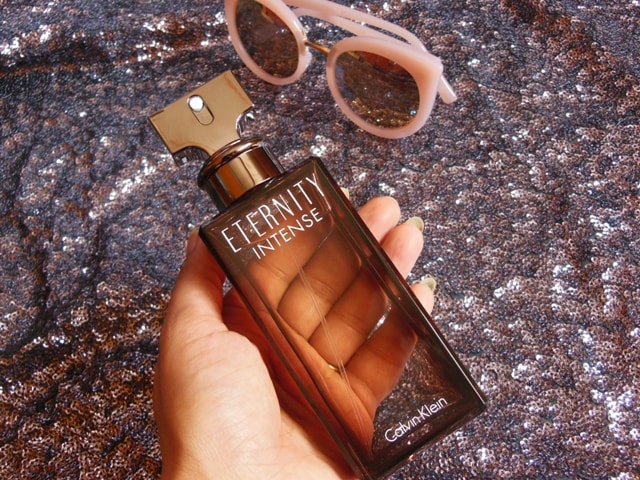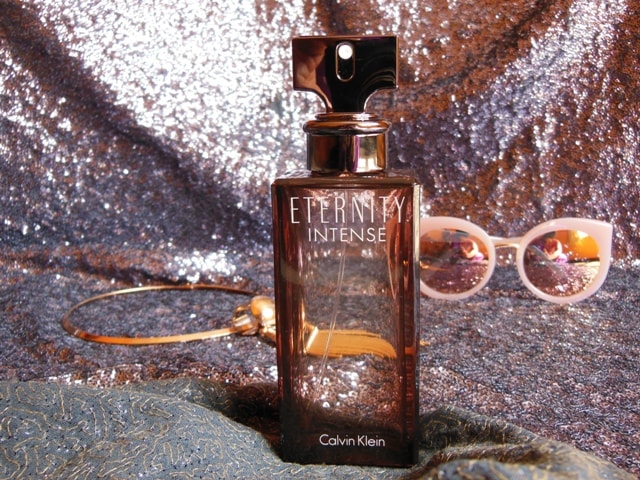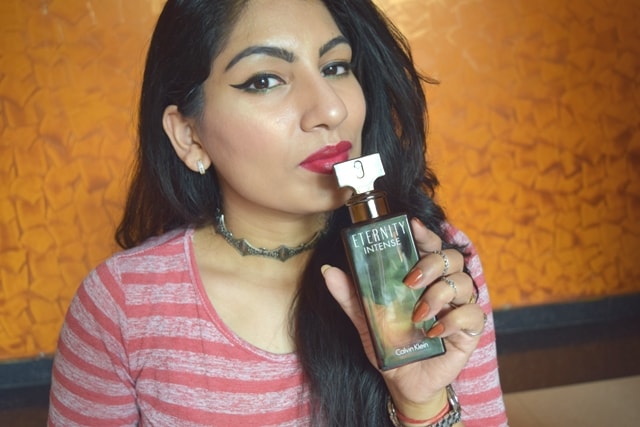 Don't Miss to Checkout:
Have you tried Calvin Klein ETERNITY Intense for women? Do you prefer such strong Scents?
PS: Product is sent by Brand for consideration but honest and unbiased opinion