Chambor Silver Shadow Compact – RR5 Noisette Review
Hello Everyone, I have hit the pan for my Revlon Moisturizing Touch & Glow Compact in Golden Glow  which I liked a lot but I got bored of using the same and wanted to give others a try. I was about to buy my dream compact (Mac Mineralize Skin Finish Compact) but the shade that matched my skintone was out of stock :(. I was intrigued to find a compact in Chambor  which is known for its high-quality products (with equally high-prices) ,much reasonably priced than rest of its products and the tempting offer of Buy 1 get 1 free was hard to ignore. So, I bought my first base product from Chambor, the Chambor Silver Shadow Compact in RR5 (Noisette).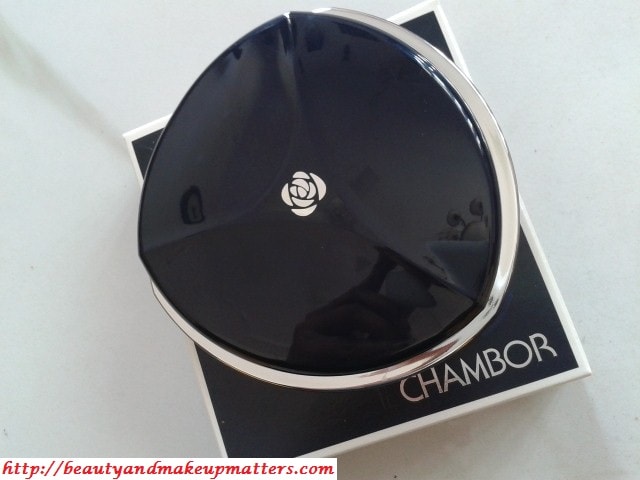 Product Claims: A compact is a must have for all women of today. Chambor brings to you Silver Shadow a magical compact powder which will give you the flawless finish required in a jiffy.
Chambor Silver Shadow is made up of Translucent Loose Powder which has excellent blending ability, smooth application & a silky after feel. Also acts like a perfect base and gives you a healthy look.
Gives a matte finish
Allows make up to stay longer
Fresh look in 2 minutes
Hides minor skin blemishes
Convenient to carry
Water resistant – Long Lasting
Non-Comodogenic
No animal ingredients
Dermatologist & Ophthalmologist Tested
Ingredients:-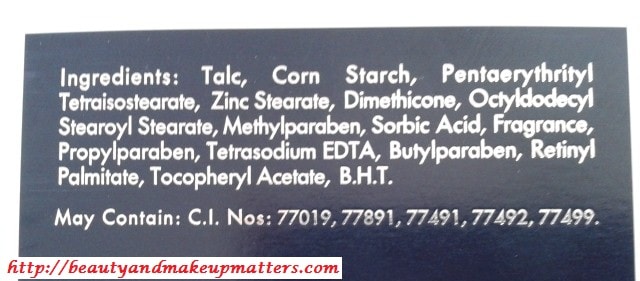 Price:- Rs. 895 for 16 gm (+ Refill pan so 16gm x2 = 32 gms)
Shelf Life:-  3 years from the Mfg date.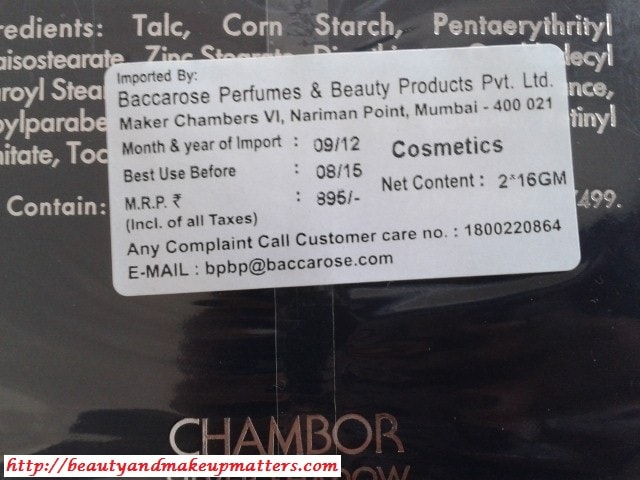 Shades Available
RR1 – Ivoire
RR2 – Rose Pal
RR3 – Sable
RR5 – Noisette
Packaging:- Silver Shadow Compact case along with its free refill pan comes in a classy dark blue box with the Chambor motif on the top. The compact is contained in a gorgeous glossy pan/heart shaped casing with shade name and other details mentioned at the back. It is provided with a soft puff and a mirror with in the case which is great for touch ups. The casing has Press and Pull the lid kind's lock which could have been better.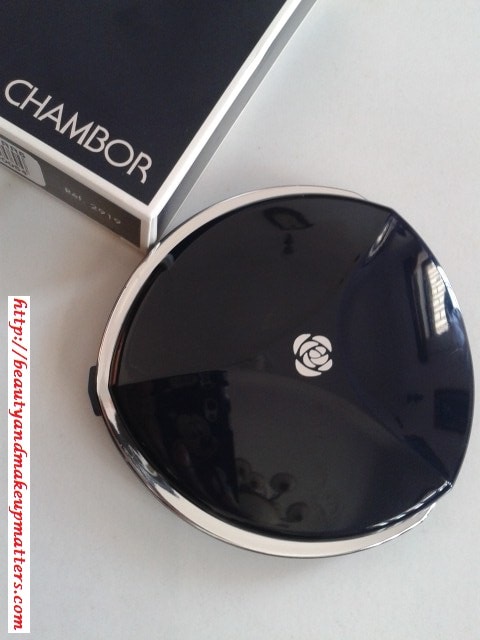 The case is sleek but I won't call it compact as it is quite large in size. The refill pan is wrapped in a thin foam sheet to protect it from any sort of damage if dropped accidentally. For further safety it is packed in a plastic cover inside the card-paper which carries the instructions on how to replace it in case.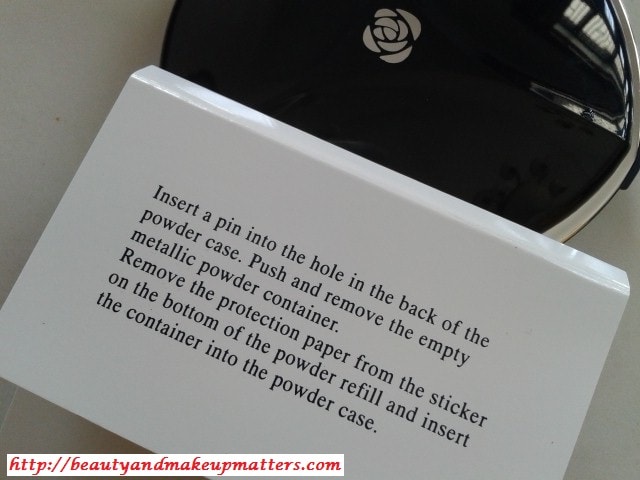 My experience with Chambor Silver Shadow Compact – RR5 :-
Texture – The compact has satiny smooth texture which isn't loose or chalky. When I swiped my fingers over the pan, the ad "Have you felt the Silk Lately ..: )"struck me.
Formula– The compact is very well compressed and doesn't look dusty or powdery on application. I don't require it to be followed with any facial mist unlike Revlon Touch & Glow compact which turns powdery when used excessively and had to be set with a facial mist.  The purpose was very well served by  FabIndia Rose Facial Water
Fragrance –It has a strong fragrance but not something that will bother sensitive noses. I like its typically cosmetic scent and thoroughly enjoy it but don't worry, fragrance won't linger on post-application.
Finish – The powder feels silky soft against my skin and blends wonderfully giving a smooth and even finish. The shade RR5 looked close to my natural skin tone at first but it turned out to be 2 tones darker.  The shade flashes well and doesn't look significantly dark  and doesn't made me appear bad apart form giving me a slightly tanned look. While in person I could feel my skin looking a bit darker but that is not enough to deter me to give up on this compact.
Coverage:- The coverage like all other compacts is light and is able to hide slight imperfections and light blemishes on its own but can be used over foundations to get a perfect blemish-free finish. It doesn't feel drying to me and surprisingly gives a dewy fresh finish which provides a healthy glow to my skin
Staying:- The compact lasts for 7-8 hours easily on my dry skin and never turned blotchy or patchy.
Don't Miss to Checkout:
Swatch:-

Pros of Chambor Silver Shadow Compact – RR5:-
Silky smooth texture
Blends extremely well
Doesn't look powdery or turn patchy
Gives dewy fresh look
Lovely fragrance
Doesn't breaks me out
Attractive packaging
Lasts a lifetime with huge quantity and the refill pack
Quality and Quantity is best in price
Comes with a puff and mirror
Claims to contains Vitamin A & E
Non- Comodogenic
Cons of Chambor Silver Shadow Compact – RR5:-
Shade is a bit darker than my natural skin tone, but others were looking too white!
Limited Shade Selection as it has only 4 shades with most of them made for fairer skin tones and this is the darkest shade of the collection. Wish they come up with more shades
Contains Parabens
Recommendation – Chambor Silver Shadow Compact – RR5 has satiny smooth texture which feels light and merges nicely into my skin. It gives an even coverage with and doesn't turn patchy even after hours of wear. The dewy fresh finish gives my skin a beaming glow which makes it a great compact for dry skin. The pretty casing just stole my heart away which I would love to show off and make others feel jealousss… ;). Also, the whole package is a steal and the price is justifies with such a huge amount and high-end quality.  Dusky beauties may not be able to find one for them as it has limited shades and this is the darkest shade of the collection. I like this compact for its finish but its limited shade makes it difficult to find a closer match for your skin tone.  Just wish they come up with more shades. Recommended!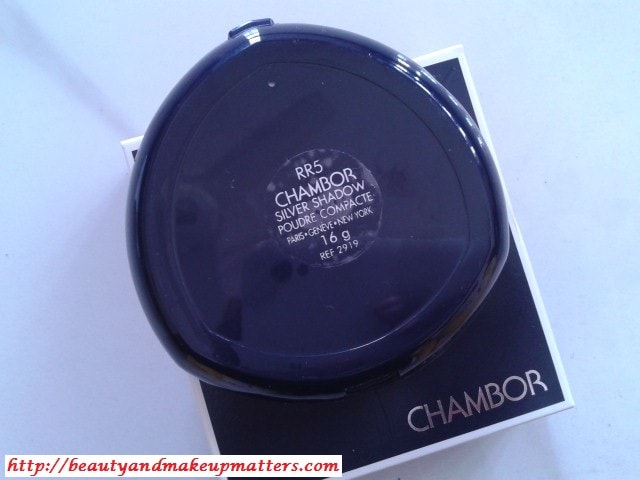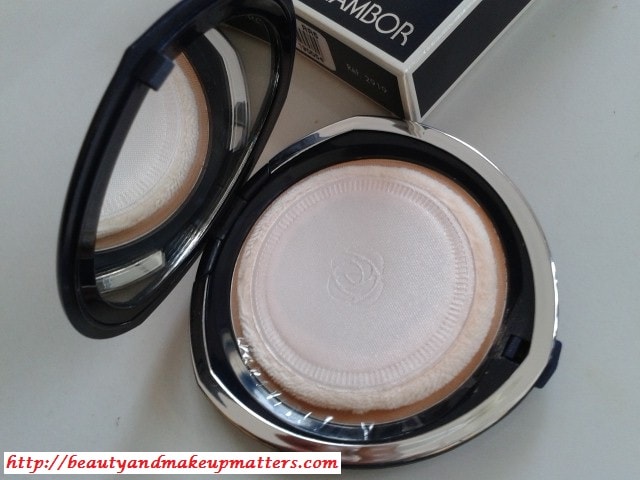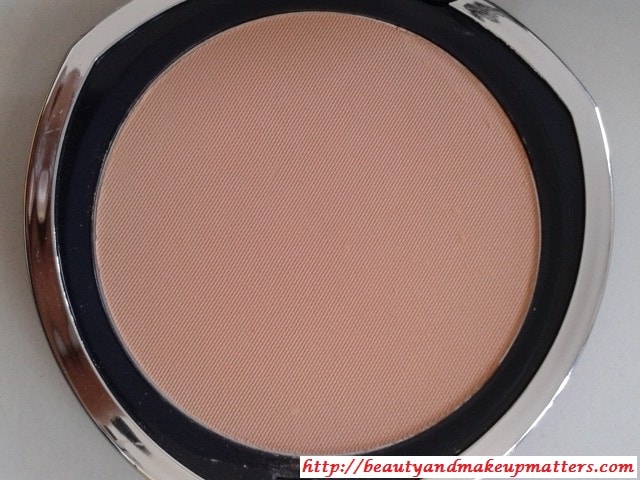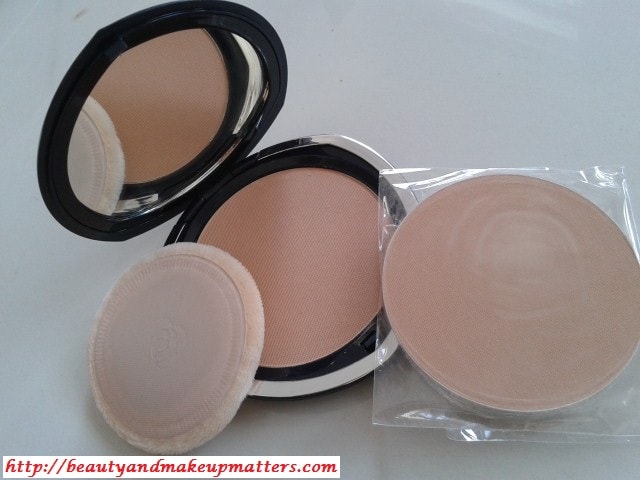 Rating:- 4.5/5
Have you tried Chambor Silver Shadow Compact – RR5? Have you used any base products form Chambor?