Cetaphil Moisturising Lotion Review, Swatch
One thing that my dry skin can't live without is moisturizer and I have to have one in my bag all the time. The weekly pampering sessions are best to replenish the skin's moisture but to suffice daily needs I need one on a day to day basis. I have looking for a good day cream as well and there were many options available but most of them were reviewed to be sticky, not so moisturizing, going patchy or leaving a white cast on the skin which pulled me back. So, instead of going for those tempting face creams I was brought back to this dermatologists recommended moisturizer, the Cetaphil Moisturising Lotion for dry skin.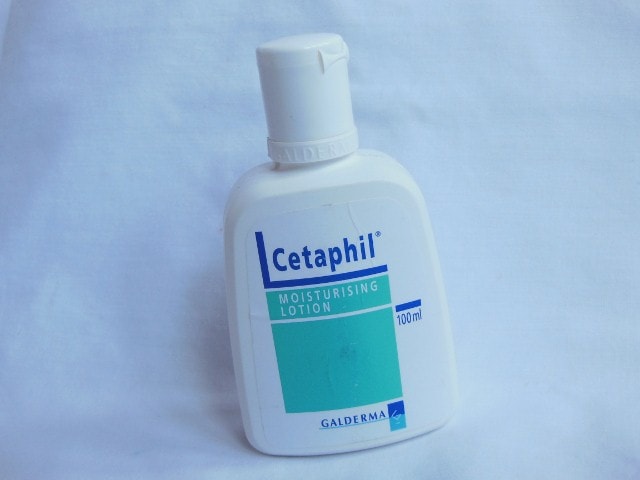 Product Claims: Cetaphil Moisturizing Lotion is specifically formulated to soothe your chronically dry skin. Once applied, your skin feels soft and smooth. It is non-greasy, non–irritating and non–comedogenic (won't clog pores), leaving you feeling more comfortable in your own skin.
Lightweight hydration to replenish sensitive and normal skin
Fast-acting, long-lasting, light-weight formula helps maintain healthy skin
Special ingredients are proven to bind water to skin and help prevent moisture loss
Protects and enhances skin's natural moisture
Direction for Use:- Apply daily to dry skin as needed or as directed by physician.
Ingredients:- Water, glycerin, hydrogenated polyisobutene, cetearyl alcohol, ceteareth-20, Macadamia integrifolia seed oil (macadamia nut oil), dimethicone, tocopheryl acetate, stearoxytrimethylsilane, stearyl alcohol, panthenol, farnesol, benzyl alcohol, phenoxyethanol, acrylates/C10-30 alkyl acrylate crosspolymer, sodium hydroxide, citric acid.
Price:- Rs.260 for 100 ml
Shelf Life:-  2 years from the Mfg date.
Packaging:- The lotion comes in a rectangular shaped opaque white plastic bottle with a flip top cap which shuts tightly leaving no scope for leakage. The tiny nozzle controls the amount to be dispensed and hands out as little as required. The packaging is sturdy and travel friendly which can be carried along anywhere you without worrying about spilling of the lotion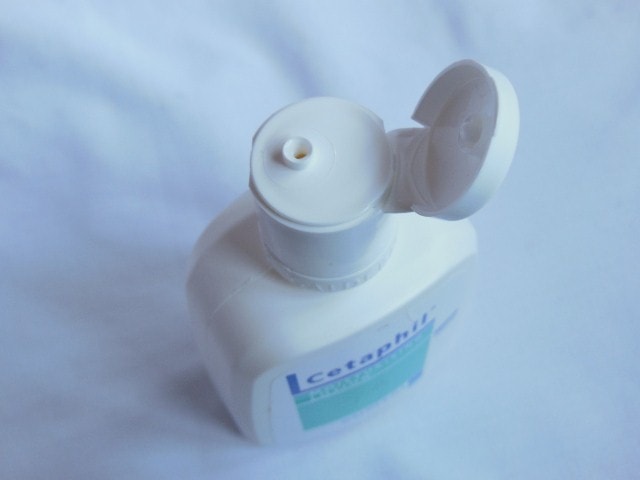 My Experience with Cetaphil Moisturizing Lotion:-
Cetaphil Moisturising Lotion is a milky-white colored cream with thin lotion like texture. It has almost runny consistency which goes on smoothly and quickly transforms to transparent liquid. The formula seems to be water-based unlike the regular cream-based moisturizers which make it a great moisturiser without feeling heavy on skin.
The light-weight texture spreads easily but it requires a little massage to soak completely into the skin. Considering, how light the formula is one would think it will just dissolve into the skin in one touch but in reality it takes multiple touches to sink into the skin. 2-3 drops of this lotion are more than enough to moisturize my dry skin and if applied in access it makes skin a little oily which was a little disappointing… as I have a habit of going overboard with moisturizers. Also, it contains silicones which might not be liked by everyone.
On the positive side, it doesn't have any fragrance and the formula is also free from Parabens. It didn't cause any damage to my skin, no blocking pores, skin irritation or redness. It is available in two versions, a light moisturizer for oily skin is also there!
Don't Miss to Checkout:
Pros of Cetaphil Moisturizing Lotion:-
Light-weight texture
Doesn't feel heavy on skin
Small amount is required for each application
The lotion will last me long
Extremely moisturising
Leaves skin soft and smooth
Doesn't clog pores or cause breakouts
Fragrance free and Paraben Free
Available easily in pharmacies/ Chemist Shops
Cons of Cetaphil Moisturizing Lotion:-
Doesn't absorb fast
Makes skin oily/shiny if applied in excess
Contains many types of alcohol.
This version is best suited to dry skin, for oily skin it will be heavier
Recommendation:- Cetaphil Moisturizing Lotion is an effective moisturiser for dry skin with a light water based texture.  It leaves skin soft and smooth but it is a massage craving lotion which needs to be blended well to get absorbed completely into the skin. It is just a lotion with no dramatic promises like pore reduction or fine line control so mature skin will need more than just this but for super dry skin it makes an affordable moisturiser. Recommended!
Rating: 3.5/5
Have you tried Cetaphil Moisturizing Lotion? Which moisturizer do you use for your skin these days?