Celebrate Love with Food: GIRF
"50% off at top 1000+ restaurants".. does that blow your mind!!??
Some moments are extremely Special and they only have to be celebrated with that someone special at a special place. And if that place costs pinches your wallet than you might think of going to a more affordable option. But, what if something magical happens and you can celebrate that same special moment with your special someone at your favorite place.. its GIRF dude!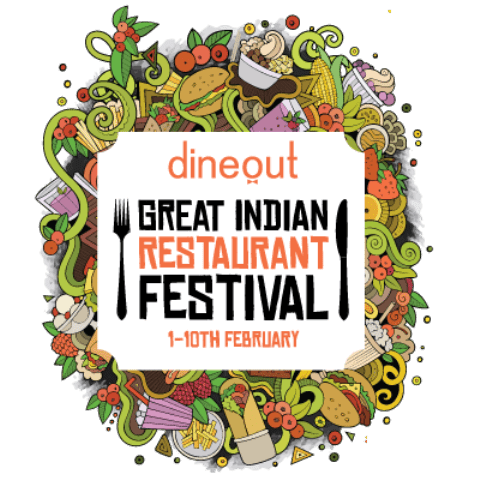 So, if you have using online apps to book your tables in restaurants than you must checkout with Dineout! And if you are still using the age old practice of calling in to book the table.. grow up man!! Time has changed.. 🙂
I have seen discounts (heavy discounts) on brands, online portals and so many other things except food-joints, especially the cult favorite restaurants that usually never go under discounts. But Dineout made every foodie's dream come true with India's first ever biggest food festival, GIRF.
Dineout came up with this really special offer for all the foodies who have deep down dreamt of eating out in their favorite café or restaurants where some might have already started saving to catch up with their love there soon. Dineout has partnered with some of the best restaurants across 8+ cities in India kicking off Great Indian Restaurant Festival with offering a gigantic flat 50% off on food bills.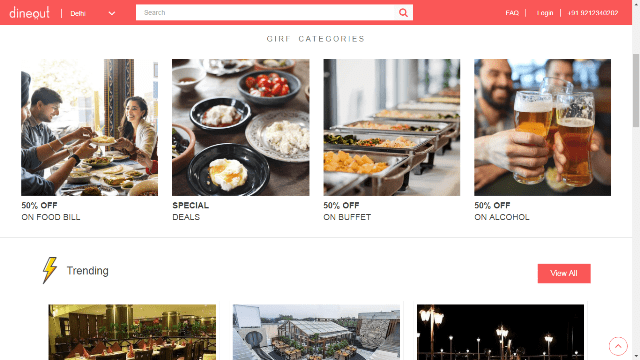 And this is not all, the Great Indian Restaurant Festival aka GIRF as it is called also offers:
50% off on Alcohol
50% off on Buffets
Special deals of F& B pairings
Valentine's Day Packages
So, GIRF basically got everyone covered. Those food isn't complete without drinks, GIRF saved with a 50% off on Drinks and on buffets too if you are looking forward to have a family lunch/dinner.
This is India's first ever restaurant festival and it begins from 1st Feb till 10th Feb. And the best part is all the famous and desirable café are running this offer but the seats are limited.

So you gotta hurry up.. call your besties, make your plan and block the dates to get dressed and Dineout at one of the finest restaurants in your city at the best price ever. Book your place before it runs out of space as this opportunity might not ever knock your door again.
The Junkyard café, Over the top, The yellow chilli just to name a few in delhi but the list is really long and you can checkout full details here.  www.dineout.co.in/girf
If there's one thing that unites us all in India, it's food. And Dineout gave me enough reasons to believe that GIRF is a glutton's dream come true!
Happy eating!!
PS: Link to book your spot or know more about the campaign: www.dineout.co.in/girf : Bookings Open!